Online Robotics Camp
Young Gates - Kids Online Personalized Classes

Artificial Intelligence with Scratch Online Camp
Young Gates - Kids Online Personalized Classes

Spark Math: Free Trial Class
Virtual
Sign up for our free newsletters.
Channel Your Kiddo's Inner Martial Arts Master in Eastern CT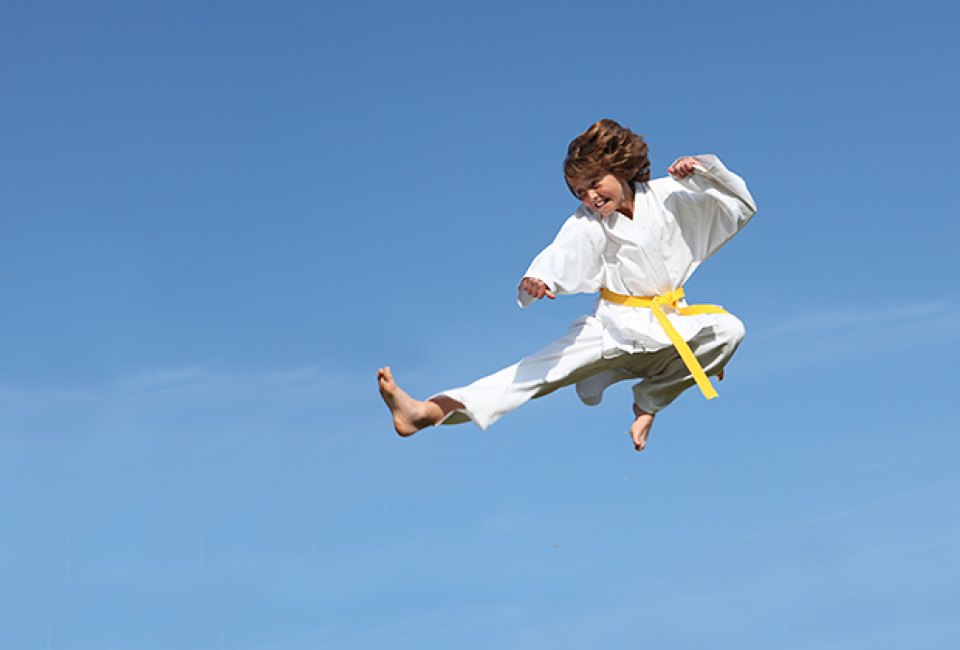 6/13/17
- By
Sherry Pardy
The first time my son broke a board in Tae Kwon Do class, I nearly fainted. His 3-year-old brain had trouble focusing on much of anything outside of class, but when he walked through the doors of the dojo a laser focus seemed to switch on. The Martial Arts offer fitness of the body and mind, something not found in many kid-friendly activities. If you've considered enrolling your kiddo, here are some class options around Eastern Connecticut. And for even more after school fun check out our Classes and Activities Guide.
Gabrieles Martial Arts
Gabrieles offers karate classes for kids as young as two. Instructors focus on concentration and self-discipline while building motor skills and agility. Class discussions also include "stranger danger" and "when to call 911". Gabrieles also offers a teen program featuring a more intense workout and realistic lessons in goal setting and bullying. Training is offered at locations in Groton, and Waterford.
1028 Poquonnock Road, Groton 860-405-8427
Yamashita Karate
Offering classes in Karatedo and Kobudo, Yamashita Karate accepts students as young as 4 at their school near the sub base in Groton. No need to sign a contract; students may opt out at any time.
255 Route 12, Groton 860-448-0315
Black Dragon Martial Arts Academy
The entire family is welcome to take classes at Black Dragon! From age 4 and up, all are invited to learn the art of Kempo Karate, as well as patience, self-confidence, and fitness. Black Dragon also offers a Kick Fit Boot Camp and private lessons, too. You're welcome to sign up for a free trial class.
201 Salem Turnpike, Unit 2, Norwich 860-892-KICK
ABD Martial Arts
Kids' classes at ABD are a combination of kickboxing and karate, what they call "character-based karate". They welcome students starting at age 6 at their Norwich facility and offer teen/adult classes in Brazilian Jiu-Jitsu and Krav Maga.
433 West Main Street, Norwich 860-889-1818
Bushidokai Traditional Martial Arts
Kids as young as 4 are welcome at Bushidokai Traditional Martial Arts in East Lyme, to learn the art of Kosho Shorei Ryu. Students learn traditional physical techniques, receive instruction in health, nutrition, and strategy, as part of a comprehensive martial arts education.
339 Flanders Road, Unit 107, East Lyme 860-739-5482
Photo credit: courtesy of bigstock.
Originally published 04.13.2013