Find Trusted Babysitters and Nannies Now on Mommy Poppins–Powered by Care.com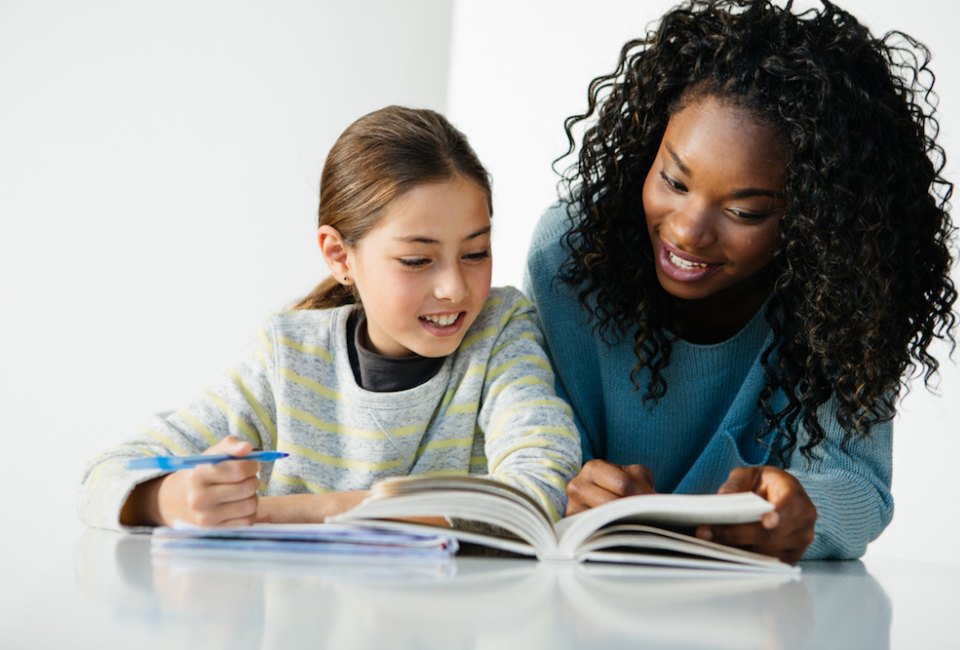 7/13/23
- By
Jessica Laird
Holidays. After school. That rare date night. Finding trusted childcare can truly feel like a part-time job for parents–and one we definitely don't have time for.
As a team of moms and dads, we get it. So, in hopes of lightening your load, we've launched a partnership with Care.com to bring nannies and sitters to the Mommy Poppins Directory. Now, when you search our new Childcare section, you can find background-checked caregivers right alongside daycares, schools, preschools, camps, and more.
Use our directory filters to select your location, and choose the "Babysitters & Nannies" category to narrow your search. Each listing includes the caregiver's hourly rate, location, experience, and other helpful details. If you see someone you're interested in working with, you can click through to Care.com to read reviews and reach out to the sitter or nanny directly about your childcare needs.
Why More than 3 Million Families Trust Care.com
A network of caregivers who are background checked before connecting with families
It certainly helps me breathe easier knowing that all the caregivers on Care.com are background checked through the "CareCheck process" before they're able to communicate with parents. Caregiver profiles and messages are also regularly monitored to screen for any inappropriate content or conduct–and when bad actors are discovered, they're given the boot! On Mommy Poppins, listings are updated daily to make sure that any status changes are reflected on our site as well.
For families looking for even more reassurance when hiring, Care.com makes it really easy to order an additional background check, and to request supplemental checks that offer access to driving history, civil records, and more. Personally, I love that the platform takes safety so seriously, and provides a ton of resources and guidance for parents through the dedicated Safety Center.
An enormous national network helps you find sitters and nannies almost anywhere
Whether you're in desperate need of a one-time sitter for a wedding in the Bay Area (been there…) or you're searching for a nanny near your new home in New Jersey, Care.com's large network of caregivers is likely to have you covered!
This is a major perk, since it's tough to find sitters in some areas, and, when you're traveling or moving, finding coverage can be especially intimidating. Here's where you can now find the NEW Childcare section of the Mommy Poppins Directory.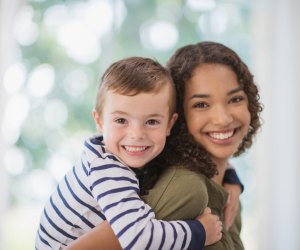 Find caregivers on Mommy Poppins, then head to Care.com for reviews, ratings, and helpful articles and tools.
An easy-to-use app and online platform that take a lot of the headache out of finding childcare
While you'll find a selection of caregivers now in the Mommy Poppins Directory, you'll find more results and features when you search directly on Care.com or with their app. Their search tool comes with additional helpful filters like "hourly rate," "has their own transportation," and "willing to work with sick kids." And features like favoriting, messaging, and posting jobs make the platform really easy to use. You'll also find tons of childcare articles and guides, a sitter rate calculator, sample nanny contracts, and more.
Access to honest reviews and ratings from other families on Care.com
When you find a caregiver in the Mommy Poppins Directory and click through to their complete profile on Care.com, you'll see the provider's star rating as well as any available first-hand reviews from families they've worked with. This really helps make the Care.com community feel approachable and safe.
Note that Care.com also highly recommends you ask all potential sitters and nannies for personal references and make sure you feel comfortable with any new sitter before you leave. They even provide a handy list of questions to ask when interviewing a new sitter.
How to find childcare with Care.com
We hope that being able to find nannies and sitters here on Mommy Poppins makes it easier to secure the childcare you need. To connect with any of the providers listed in our directory by Care.com, you'll simply click through the provider profile to the Care.com website and, if you don't have a Care.com account yet, click "Join to Contact." A Basic Membership will allow you to post a job, search additional providers, and utilize Care.com's tools and resources. In order to contact caregivers to schedule interviews, access more background check options, and more, you'll need a Premium Membership for a low monthly, quarterly, or annual fee.
Visit the NEW Childcare section of the Mommy Poppins Directory to find the best fit for your family.
All opinions expressed in this article are that of the author. All photos courtesy of Care.com.
Click Here to Sign Up!