Hot Chocolate Recipes Kids Adore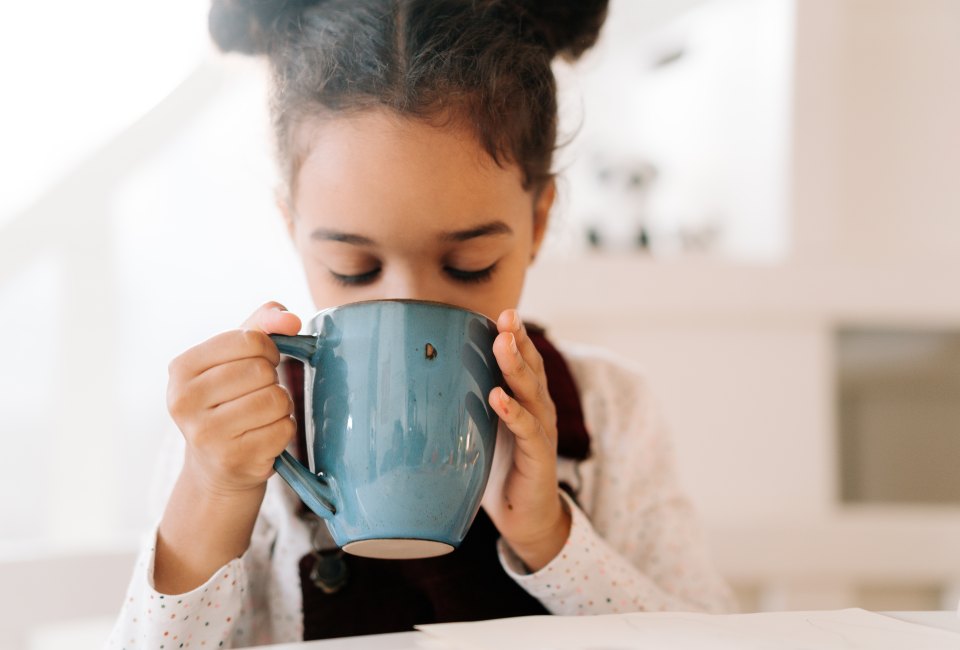 1/10/23
- By
Ally Noel
Whether you have a special hot chocolate recipe you make from scratch or you grab a packet of cocoa from the pantry, there is nothing quite like cozying up with a nice cup of hot cocoa on a cold winter's day. Hot chocolate makes any snow day magical, warms up cold cheeks after a day of sledding, and is simply the perfect sweet treat.
Here are 11 hot chocolate recipes to satisfy any sweet tooth, from hot chocolate bombs to Mexican hot chocolate. No snow? No problem! We've found a few recipes for those warmer days, too, including a frozen hot chocolate recipe. So grab your mugs and get mixing—it's time to stir up something delicious.
For more even more fun kitchen creations, check out our Guide to Easy Recipes for Kids.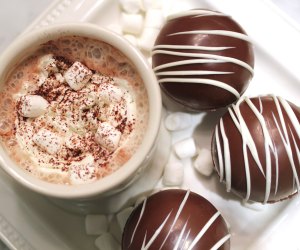 It's easy and fun to make your own hot chocolate bombs. Photo by Liam McGlynn courtesy of Unsplash
Hot Chocolate Recipes Kids Adore
Making your own hot chocolate bombs is easier than it may seem! Plus, the sweet treats offer double the fun because crafting hot chocolate bombs at home is an easy baking project that results in one tasty snow day boredom buster. Check out our step-by-step recipe for homemade hot chocolate bombs.
Not as sweet as traditional hot chocolate, Mexican hot chocolate is wonderfully aromatic and will warm up all of your senses. Traditionally, Mexican hot chocolate gets a little spicy by adding cinnamon. Some recipes also give it a bit of an extra kick with the addition of cloves, cayenne, and even nutmeg.
There is barely any cooking involved in this hot chocolate recipe. Once they are responsible enough to use a microwave, older kids can handle making these giftable concoctions on their own.
RELATED: 5 Fun Mocktail Recipes for Kids Celebrations

Peppermint hot chocolate is yummy any time of year. Photo courtesy of The Food Network
Calling all peppermint lovers! Peppermint and chocolate are a match made in heaven, and this peppermint hot chocolate is nothing short of divine. The addition of peppermint oil will have you feeling all kinds of warm and cozy in no time at all. Make sure to give your cup of cocoa a good swirl with a peppermint stick to bring it to the next level.
Why should winter get to have all the fun? Frozen hot chocolate is a delicious twist on this classic cold-weather treat. Don't forget to add the not-so-optional toppings: whipped cream, chocolate shavings, and sprinkles!
RELATED: No-Bake Dessert Recipes Easy Enough for Kids

Unicorn hot chocolate is as pretty as it is tasty. Photo by Leah Maroney, courtesy of The Spruce
Unicorn hot chocolate is just as much a feast for the eyes as it is for the taste buds. White chocolate and a splash of pink food coloring give this adorable treat its signature color. Although pink is the traditional color of all unicorn foods, this recipe can be tweaked to suit your sweet tooth.
Just when you thought your slow cooker couldn't get any more amazing, along comes slow cooker hot chocolate to make your snow days even more magical. The most amazing thing about this hot chocolate recipe is that it's really easy to make a lot of it. So, you can whip up a batch large enough to fuel a whole neighborhood of sledders.
RELATED: 8 Easy Mug Cake Recipes to Make with Kids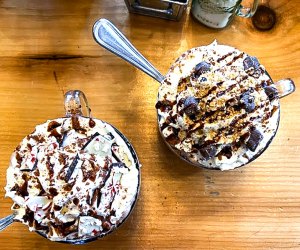 S'mores hot chocolate is the perfect fireside drink. Photo by Ally Noel
If cozying up around a fire is on your winter to-do list, then we've got a treat for you! You no longer need to choose between your favorite fireside foods, s'mores or hot chocolate. Thankfully, we live in a world where there is s'mores hot chocolate—and it's just as delicious as it sounds. Graham cracker crumbles, swirls of marshmallow, and chocolate make this the perfect winter treat.
This hot chocolate recipe is mom-approved. Yes, white hot chocolate is sweet. Yes, white hot chocolate is creamy. Yes, white hot chocolate is delicious. But, I think its biggest selling point is that if it spills, it doesn't leave a giant stain down the front of your sweater. Because, let's face it: kids happen.
RELATED: 100 Top Easy Recipes for Kids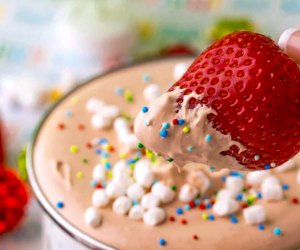 Who knew you could dip your dessert in hot chocolate? Photo courtesy of Play Party Plan
In the age of irresistible dessert boards, hot chocolate dip deserves a spot on this list. Whip up a batch of this four-ingredient dip and place it dead center on a yummy dessert board. Serve it with a variety of cookies and fruit.
Move over, whipped coffee—whipped hot chocolate has rolled into town. A Tik Tok trend for a reason, this stuff is fluffy, delicious, and so easy to whip together (pun intended).
Click Here to Sign Up!
i