Easy Hot Chocolate on a Stick Recipe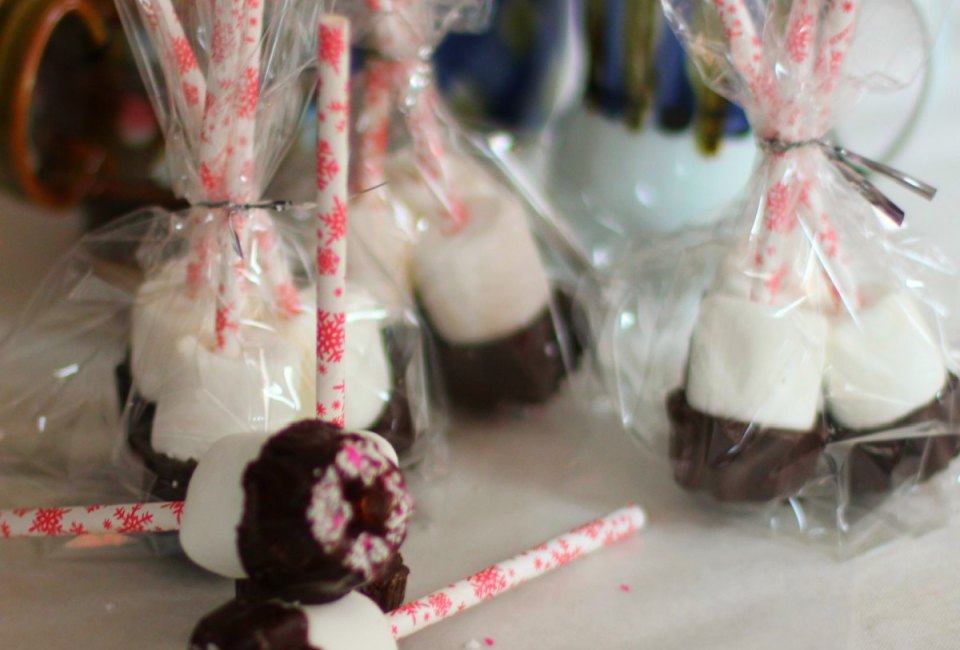 1/22/15
- By
Anna Fader
Sometimes a cold winter day calls for a special treat. These hot chocolate treats are easy to make and will definitely warm someone's heart as well as hands. They also make a great hostess or Valentine's Day gift. There's barely any cooking involved, so kids can make them on their own or with a little help.
Materials for Hot Chocolate on a Stick
Lollipop or Popsicle Sticks
Candy Molds or Ice Cube Tray
Marshmallows
8 oz Chocolate Chips
1/2 Cup Powdered Sugar
1/4 Cup Cocoa Powder (unsweetened)
1. Melt chocolate chips in a microwavable bowl by heating for 30 seconds at a time and stirring in between until completely melted.
2. Then mix melted chocolate with dry ingredients. The mixture will be thick and crumbly like in the picture above.
3. Pack mixture into your mold or ice cube tray.
4. Poke one marshmallow onto a stick leaving an inch of stick poking through, then push the stick into your soft chocolate.
5. Put in fridge to harden. Make sure to give the chocolate enough time to really set, or it won't come out of the mold cleanly.

Optional: If you want you can sprinkle a little bit of crushed peppermint candy or sprinkles at the bottom of your tray before adding the chocolate.
To serve, heat a mug of milk and then stir your chocolate stick in the hot milk until the chocolate melts and turns the milk into cocoa.
Find more things to cook and create in our guide to Easy Recipes for Kids.

Sign up for our free
newsletters.
Mommy Poppins is a family activity website that helps people find things to do with kids.
©
2023
MommyPoppins. All Rights Reserved.
mp-prod4-v4.32.99
We use cookies and other data collection technologies to provide the best experience for our customers.
Learn More