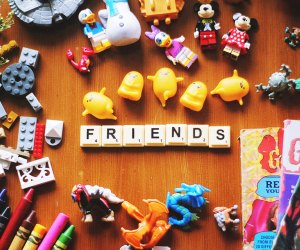 Beyond the Goody Bag: 10 Great Birthday Party Favor Ideas for Kids
Whether you love them or hate them, party favors are still a huge part of any child's birthday celebration. I happen to love figuring out favors for these festive occasions, because it's creative and challenging—something I can happily pat myself on the back for, if done successfully. For that to happen, it needs to be equal parts pleasing for the kids and their parents, and either edible, memorable, practical, shareable, or charitable.
Do yourself a favor and read on for 10 ultra unique ideas to take your little guy or girl's goody bag from basic to brag-worthy.
For more unique ways to fete your youngsters, check out our list of free ways to celebrate and 10 sweet alternatives to birthday cake, or learn how to create a DIY photo booth for the big event. Planning to celebrate your little one's first birthday soon? We've got ideas for your soon-to-be-turning-one babes, too. Whatever you're looking for, we've got birthday hints in the bag.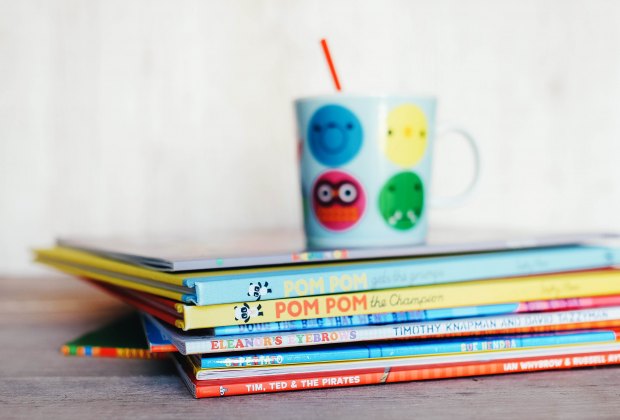 Kids will go home ready to read when they get a new book as a party favor. Photo by Annie Spratt/Unsplash
Books
One of our favorite ideas! Books are great keepsakes and can be a terrific way to tie in the party's theme, too. For a bounce house blow-out, for instance, give out copies of "Mr. Bounce," or try "Curious George Goes Bowling" for a bowling-themed celebration. You can find lots of deals on books at places like Marshalls and T.J. Maxx, and if your child's school participates in Scholastic Book Clubs, they have lots of affordable options there, too. Another idea: ask your guests to bring their favorite, most-loved book to the party, and organize a swap in lieu of favors, or donate everything to a book drive.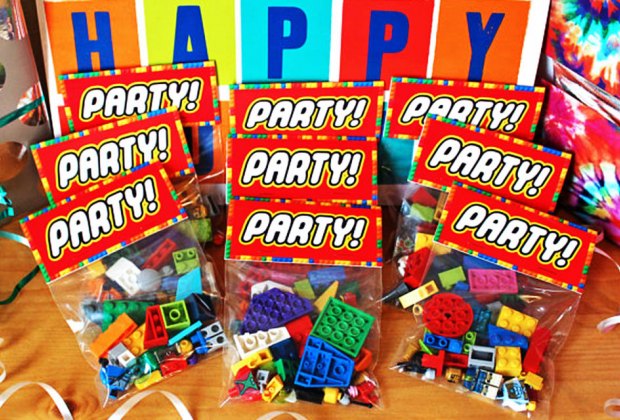 A take-home Lego kit is a sure hit. Photo via Etsy
One Big Thing
Sometimes bigger really is better. If you want to avoid the clutter typically associated with goody bags, pick one item to give out instead and try to fit the theme. Some examples include Lego or Megabloks sets, kites, science kits, train sets, or airplane kits; try matching pajama sets or fluffy, sis-approved slippers for a slumber party, floats for a pool party, or inflatable instruments for a garage band bash. You can score lots of bulk finds from Oriental Trading, and save money by making your purchases during end-of-season sales.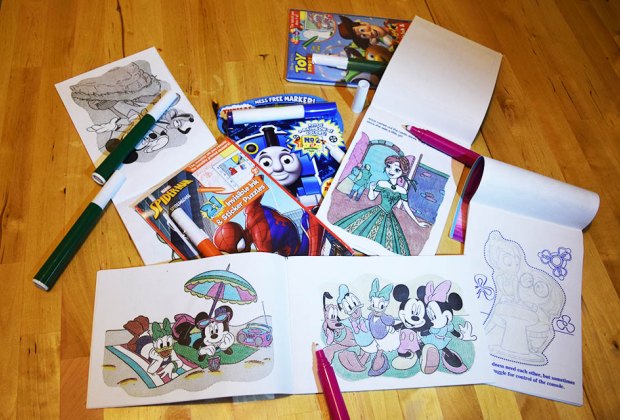 These invisible ink books are making a comeback, and they make a great mess-free favor. Photo by Danielle Halibey
Flashback Finds
Redefine the goody bag "classics," and switch up stickers, squirt toys, whistles, Hatchimals, and fidget spinners for a few things that your party monster's minions might not recognize, but their parents will be oh-so-delighted to see. Think mini board games (Connect 4, anyone?), travel puzzles, Mad Libs, mini Rubik's Cubes, Silly Putty, invisible ink books, yo-yos, Slinkys, mood rings—anything you might have expected to find in your goody bag back in the day. We especially like this idea for the opportunities it gives kids to bond with their parents, and for the functionality of the items for future family vacations, trips to summer camp, etc.
RELATED: 10 Birthday Party Treats Kids Might Love More Than Cake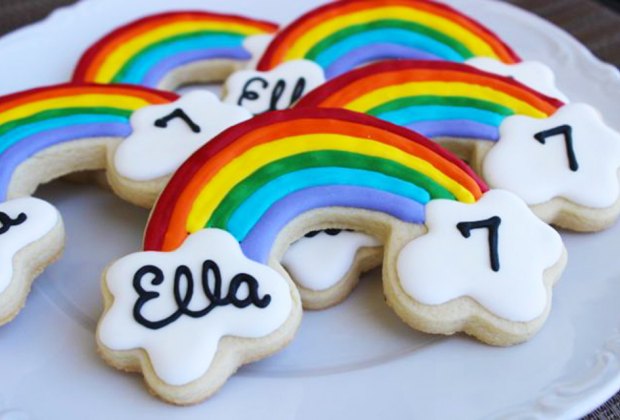 A homemade cookie is always a winner. Photo courtesy of Aunt Bea's Bakery
Edible Treats
The way to any kid's heart is through his or her stomach. Think s'mores packed in a Tom and Huck–style sack on a stick in the summer, confection-coated caramel apples for fare in the fall, artisanally spun cotton candy or homemade funnel cake for a carnival-themed party, gourmet popcorn dusted with flavorful toppings for a movie party. And doughnuts or decorative sugar cookies are always a hit. Whether you go with cake or yeast-glazed letters to spell out your little celebrant's name, or novelty "number one" royal-iced cookies to ring in your tiny one's special day, your tasty treats are sure to win everyone over.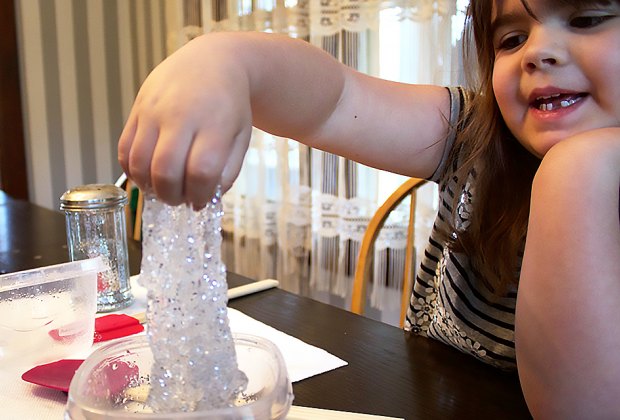 What can be better for slime-obsessed kids than a DIY recipe and kit? Photo by Ally Noel
Party Crafts that Double as Favors
Really want to multitask? Plan an arts and crafts project for the party, and have the children take home their creations—party activity and parting gift in one fell swoop! There are endless possibilities: picture frames (include a group photo to remember the day by), candy molds, tie-dyed shirts or pillowcases, fairy wings, DIY silly slime, popsicle stick monsters, make-your-own race cars. Have a bookworm birthday boy or girl? Ask his or her besties to bring their favorite book, and then have them redo the paperback or board version with construction paper, markers, crayons, and a little handwritten panache to send home with the friend next to them. Another option is to send kids home with a follow-up craft such as seeds to plant or a recipe attached to a cute cookie cutter or rolling pin. Michaels and other craft supply stores are a good source for supplies.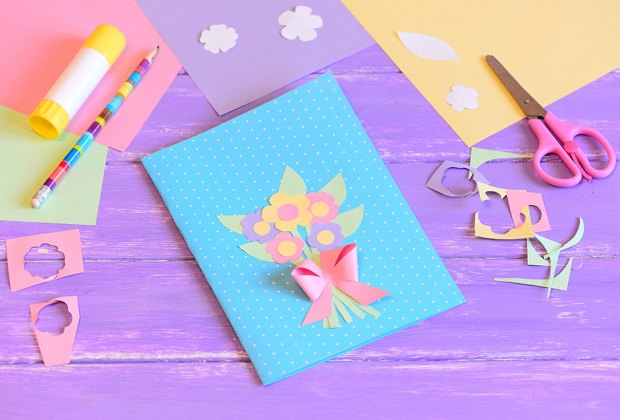 Send partygoers home with a small gift card in a homemade envelope. Photo via Bigstock
Gift Cards
Having the birthday party at an ice cream parlor? Send every child home with a coupon for a free cone on their next visit. The same idea applies to movie theaters, indoor sports and games complexes, skating rinks, or bowling alleys. Some businesses might even throw in a gift certificate as part of your party package, so don't hesitate to ask. This is a great way to support local businesses, too—so consider doling out gift cards to a neighborhood toy store or restaurant.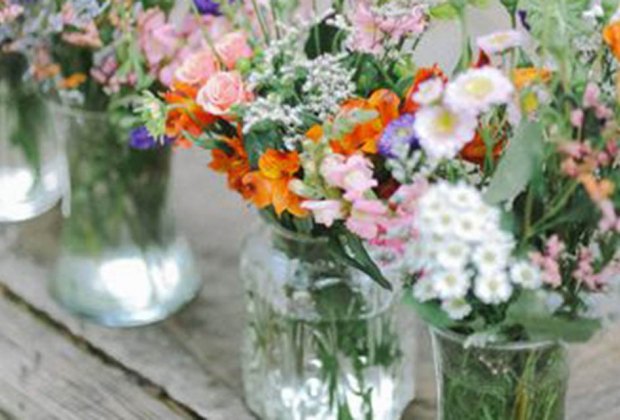 Surprise mom with gift of a little bouquet of flowers brought home from a party. Photo via Pinterest
Bouquet Takeaway
If your birthday girl is growing like a weed, consider throwing her a flower-power party, complete with a DIY bouquet bar outfitted with fresh blooms from your local flower market. The budding florists will have a blast styling stems and putting together their own tiny arrangements—and they can take home a gift for their mama (without having to wait until Mother's Day to show their #1 woman some l-o-v-e).
RELATED: 14 Free Ways To Celebrate Your Child's Birthday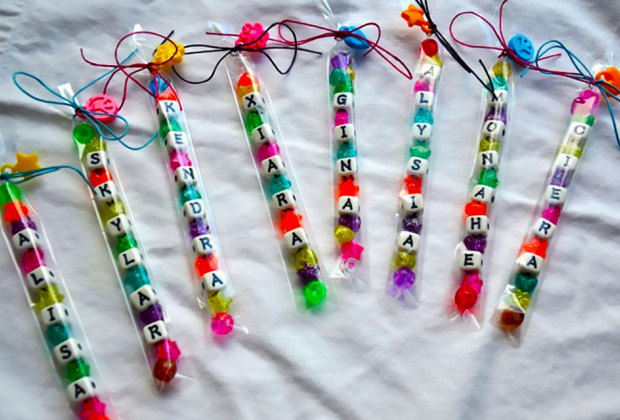 A DIY bracelet is a creative and crafty way to say thanks. Photo by artsyfartsymama
Something Homemade
If you're crafty, make party favors by hand to add a personal touch to the celebration. This is the perfect way to get the birthday boy or girl involved—even little ones can help by picking their favorite songs for a customized CD or party-packed playlist to send their squad home with. Some other cute ideas we've read on our mommy message boards, gleaned on the 'Gram, or heard on the soccer sidelines are homespun crayons (these can tie into the party theme), friendship bracelets, play dough, rubber stamps, dream catchers, and ornaments for the holiday season. Search Pinterest for endless ideas in this category.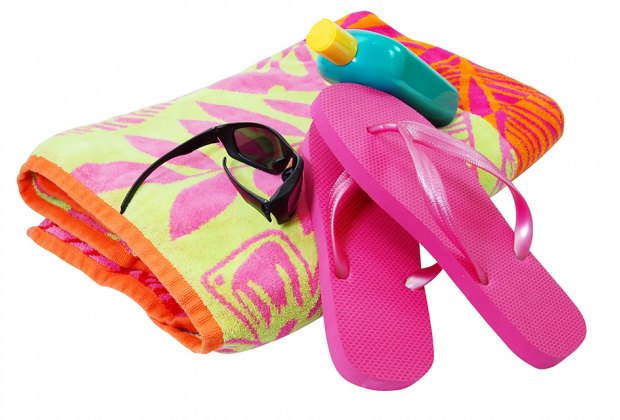 Get ahead of the game by getting the partygoers ready for summer fun. Photo via Bigstock
Seasonal Scores
When it comes to thinking outside the box for favors, it really helps to sync with the seasons. If your buddy was born in the winter, consider putting together a winter survival pack—full of cold-weather provisions like hot cocoa, warm mittens, cute hats, or headbands. For a spring soiree, spring on some colorful sidewalk chalk for the crew. If your guest of honor is partying in the summer, think with sunshine in mind: a pail full of flip flops, an oversized beach towel, and sunscreen to save mom and dad the trip later. And for fall, get a jumpstart on back-to-school supplies: fill a lunch box with pens, pencils, erasers, and a cool notebook, or send them home with a super cool smock for art class.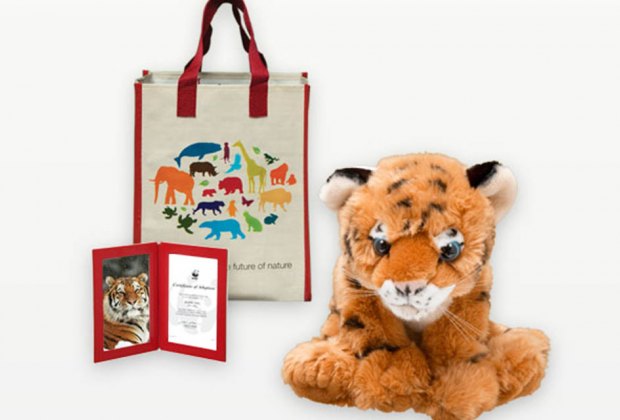 Give each child a certificate of adoption from the World Wildlife Fund. Photo courtesy of WWF
Donations
Still not sold on giving out party favors? Consider making a donation to a worthy charity instead. This is especially meaningful if the birthday child saves up his or her piggy bank money to champion the cause. Include a little thank-you note with a brief description of the charity, and attach it to a balloon or lollipop. OR send each child home with a certificate announcing their adoption of an animal or star. If you're having a space-themed shindig for your little astrophile, check out sites like Adopt a Star to register a star to each of your child's comrades. You can print the certificate and affix it to some glow-in-the-dark star decals. You can do something similar with an animal-focused affair or zoo hullabaloo. Adopt an animal for each party animal, or choose to adopt one species in your child's name for the group/class and let his/her friends know that they're honorary protectors, too!
A version of this article first published in 2014, but it has since been revised.