WeeWork Kids Crafts: How to Make Fairy Wings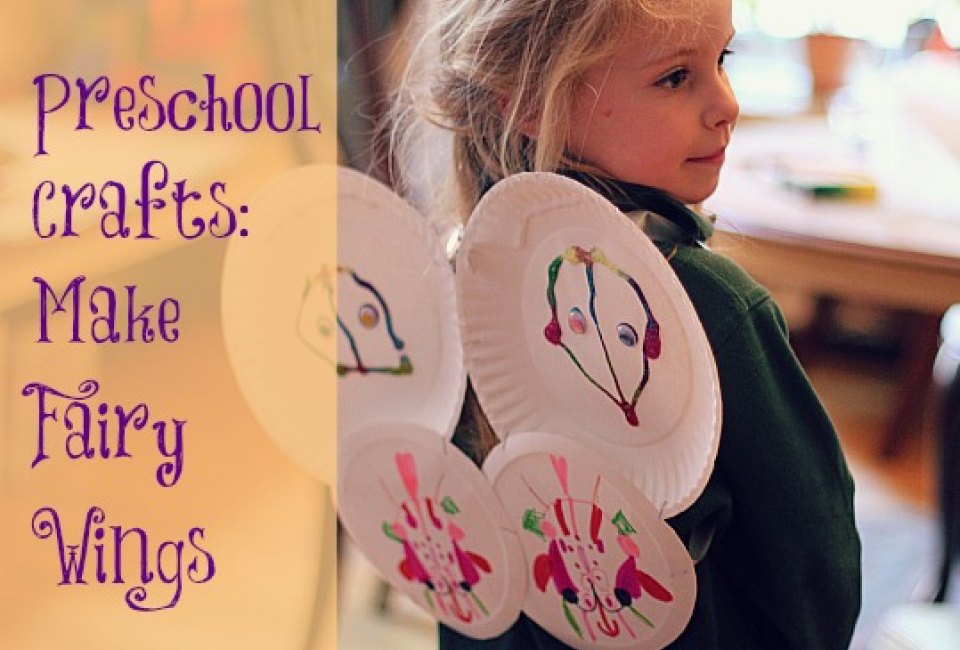 3/31/14
- By
Anna Fader
I developed this fairy wing project when my daughter was three as a way to reuse the paper plates they always send with pizza while simultaneously feeding her seemingly unquenchable thirst for everything girly and dress up. While it may not be the most elegant design, the beauty comes from the love little artists put into designing their own wings, which will keep them occupied, quietly, for a good while. And when they are done, it's time to play!
You can either use 2 large and 2 small plates or cut 2 large plates down for your small plates if you don't have small ones.
1. Staple the four plates together so they kind of resemble a butterfly. I like to use staples because they are strong and immediate, but if you are more patient you could use glue.
2. Use your favorite art supplies to decorate your wings. Paint, markers,, crayons, feathers...add some glitter at the end, if you want, for some magical sparkle.
3. Add straps by stapling two lengths of ribbon to the plates.
You can also make butterfly wings or dragon wings using this method for all your imaginative play.
Show us what you make. Share it on Facebook, Twitter or Instagram and tag @mommypoppins so we can see your creations too!
Kids' work is to play. WeeWork is a Mommy Poppins series offering an easy daily activity for grown-ups and children to do together, making kids' work an important part of your day. We aim to inspire together time, creativity and fun using only your imagination and things around the house. You can see all our WeeWork activity posts here.
Sign up to get WeeWork activities delivered to your inbox.

Sign up for our free
newsletters.
Mommy Poppins is a family activity website that helps people find things to do with kids.
©
2023
MommyPoppins. All Rights Reserved.
mp-prod4-v4.32.99
Click Here to Sign Up!
i