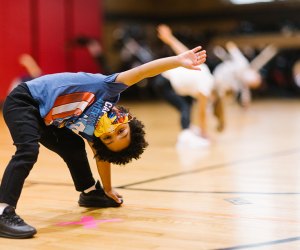 Free and Cheap Summer Camps for NYC Kids
Summer camp can be especially stressful for your family's finances—even more so during the pandemic—while we want our children to have a fun, rewarding, and safe experience, we don't want to dig into our retirement fund to pay for it. Even if your family is swimming in money, everyone can appreciate a good bargain.
Although there seem to be fewer FREE New York City summer camps than in years past, our list of inexpensive or cheaper camps for local kids is still substantial. Arts and education funding subsidizes some excellent New York City programs so all children can experience the fantastic resources of this city.
Read on for all our picks for FREE and bargain summer camps for NYC kids. You can find even more summer options in our jam-packed Summer Camp Guide and search for programs by interest, age range, and location in our Camp Directory, or learn more about local and virtual summer camps with our upcoming Online Camp Fair. Visit virtual booths and watch live camp demos.
Editor's Note: Summer camp information for the 2021 season is changing daily. Please click the links to the individual camps for the most up-to-date information. We will update this post as we're able to confirm more camp details. Some of the photos in this were taken before the pandemic.
RELATED: Summer Internships For NYC Teens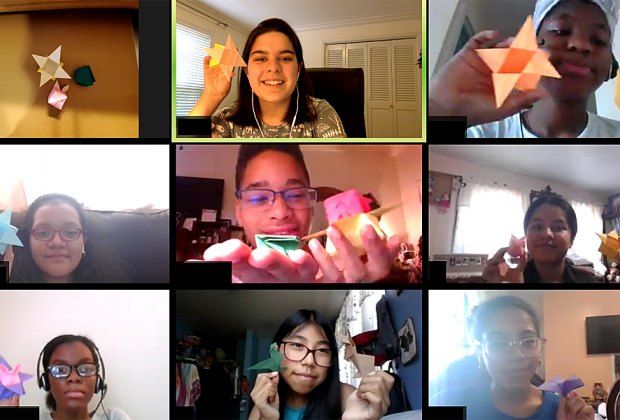 The BEAM summer math programs are aimed at low-income NYC kids who are interested in math. Photo courtesy of the camp
Free Summer Camps for New York City Kids
BEAM – Various Locations
2021 update: All BEAM programming runs solely online this summer. Applications will be available at the end of February; email nycadmissions@beammath.org to be notified. BEAM will ensure all applicants chosen for the program have the necessary technology to participate.
Current sixth or seventh graders
This FREE summer math program is aimed at low-income NYC kids. In the BEAM Discovery Program, sixth-graders fascinated by math spend five weeks with top instructors, solving problems and learning skills not generally covered in middle schools, like logic or computer programming. Other activities include sports, field trips, and games. To be eligible, students must have completed sixth grade this year, live in New York City, and demonstrate financial eligibility. Students submit short-answer responses, a teacher recommendation, and financial information. They also get to try out BEAM's math problems in its Admissions Challenge. About 600 students apply for 200 spots. The program is entirely free, including breakfast, lunch, field trips, and daily transportation to one of two campuses (uptown or downtown). The program runs from July through August. Application deadlines will be released soon.
2021 update: A decision on whether the camp will run in-person or virtually will be made closer to the camp start date, depending on current government guidance.
Ages 6–11
Applications are now open through Sunday, April 11, 2021; placement notifications will be sent in early May.
The Brooklyn Children's Museum hosts this completely FREE summer camp at PS 189. The camp's 80 slots are filled via a lottery. Priority is given to families who attend an info session and to siblings of those selected. Campers work with museum educators to explore arts, culture, and STEM topics all summer long. Camp typically lasts from 8:30am-5:45pm daily. For more information, contact the After School Program Manager, Kwame Brandt-Pierce, at kbpierce@brooklynkids.org.
2021 update: Currently, organizers plan to host the 2021 program online but promise to re-evaluate that plan if COVID restrictions ease.
Current 8th- and 9th-graders
GOALS stands for Greater Opportunities Advancing Leadership and Science, so if you know a girl who's really into STEM subjects, listen up: Current eighth- and ninth-grade girls who attend school in NYC are eligible to apply for this FREE program at the Intrepid Sea, Air & Space Museum. Participants engage in field studies, workshops, and hands-on STEM activities. Only 50 girls are accepted into this highly competitive program, and applications are due Monday, March 15. GOALS is a six-week program, beginning Tuesday, July 6, and running through Friday, August 14. Teacher recommendations, transcripts, and an interview are also required. Organizers say GOALS is more a youth leadership program than a traditional camp, and participants are expected to attend school-year alumni events. They also have access to internship and mentoring opportunities down the line.
2021 update: CoLab plans to offer some programming this summer but has not finalized details or whether it will run in-person or virtually. Updates will be available in the spring.
Ages 14-19
CoLab offers high school students the chance to explore the intersection of arts and technology with professional artists and creative technologists. Kids can choose between two modules that meet for three hours per/day for two weeks in July. The program is entirely free of cost, and CultureHub provides MetroCards for students who need to travel. Email colab@culturehub.org for info.
RELATED: Online STEM Camps With Early-Bird Discounts and Special Offers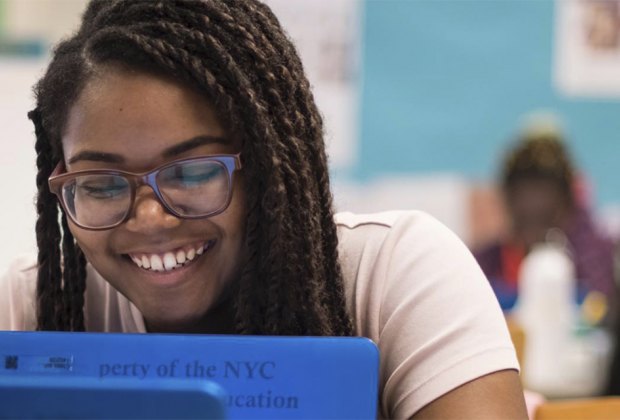 Girls Who Code is a national program that welcomes 10th- and 11th-grade girls.
2021 update: The 2021 program runs just two weeks and is held online.
Current 10th-, 11th-, and 12th-graders
These days, it's almost a requirement that kids learn to code. If you have a daughter in high school, this two-week summer immersion program can help. The 2021 application is now online.
Inexpensive Day Camps
We realize that we all have our definition of what constitutes inexpensive, but we've done our best to round up a sampling of some of the least expensive NYC summer camps. The programs below start at $500 for the entire summer and go up from there.
Ages 3.9-14 years
Adults and Children in Trust has been running a day camp on the campus of the Cathedral Church of St. John the Divine since the early '70s. Kids enjoy arts and crafts, cooking, reading, and playing on the gorgeous grounds, plus field trips. The July session requires a five-week commitment and costs $2,750. Weekly rates in August are $650. Registration is now open.
2021 update: Currently, a decision on hosting the camp depends on the state of COVID restrictions and a full reopening of the Lehman College Campus.
Ages 6-12
Traditionally, the camp is hosted on Lehman's 37-acre campus and offers half- and full-day (8am–6pm) options with plenty of outdoor activities, plus academic lessons, dance, arts and crafts, sports, and even swimming in the on-site Olympic-sized pool. FREE breakfast and lunch are provided to all campers. Sessions run for three weeks.
Ages 7-12
This stunning Harlem park hosts a day camp that costs $550 for five weeks, and registration occurs in-person during the spring. Find more info on the green space's Facebook page.
YMCA – Citywide
2021 update: The YMCA is still working out details for its summer 2021 session, but it will offer traditional and specialty camps, plus child care for first responders. Information will be shared via its website as soon as it's available.
Ages 4 and up
With sleepaway camps and day camps located in all five boroughs, the Y provides youth with supervised activities that teach core values, conflict resolution, and leadership skills. These camps are well priced, between $200–$450 a week, depending on location. Financial aid is also available for those who qualify.
Grants & Other Ideas
Some camp grants are available to New York City programs. Several of my friends have participated in the One Happy Camper program, which offers up to $1,000 off a child's first year of Jewish sleepaway camp. These grants are not need-based so that anyone can apply.
There are also need-based programs like the venerable Fresh Air Fund, which gives city kids the chance to experience sleepaway camp at no-cost; the Sports & Arts in Schools Foundation, which runs day camps at various public schools and community centers, and Wishbone, a nonprofit that helps promising low-income NYC high school students attend the summer or after-school program of their choice.
Another good bet is to contact local Catholic schools, churches, or community centers in your area. Many of them run inexpensive summer camps for kids, and not all require membership.
We also keep a list of FREE summer sports programs for New York City kids that will be updated in May when the info for 2021 becomes available.
Finally, if your kids have their hearts set on a particular camp, inquire about financial aid. Many programs offer assistance to families who qualify.
Read about lots of other excellent summer programs in our Camp Guide. You can even search for programs by interest, age range, and location in our Camp Directory.
Photos courtesy of the summer camps
This article, originally published in January 2010, is updated annually.