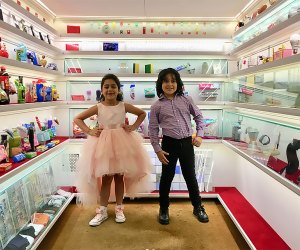 10 Must-See Offbeat Museums NYC Kids Will Love
New York City doesn't lack for world-class cultural institutions, amazing children's museums, or cool immersive art experiences, but sometimes you just. can't. deal. with the crowds. And sometimes, let's face it, you and your hard-to-impress NYC kids might just be in the mood for something a little different or off the beaten path...a little weird, even. After all, what do we live in New York City for?
For those days, we present our list of weird, wacky, and wonderful under-the-radar museums city kids will love. Read on for 10 picks you're unlikely to find in the tourist guidebooks.

Babycastles, a digital art space, hosts a literature club and has an arcade and rotating exhibits.
Babycastles – Chelsea
More gallery than true museum, Babycastles sees itself as an art space dedicated to the digital—especially video games from independent programmers. In addition to mounting a rotating array of exhibitions, the space serves as an arcade and event space. Hours are limited to Fridays, Saturdays, and Mondays or by appointment. Best for tweens and up.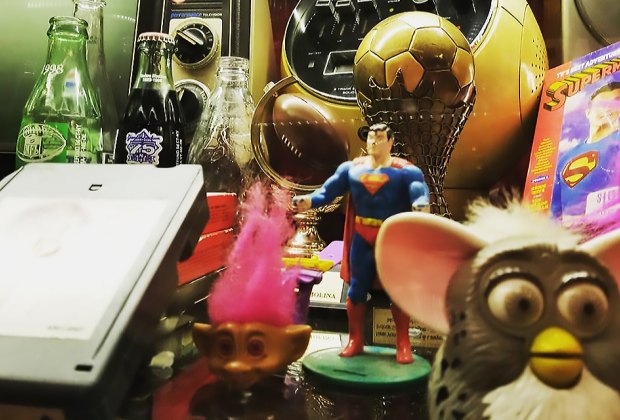 Unusual artifacts all find a home at the City Reliquary.
City Reliquary – Williamsburg, Brooklyn
This tiny, two-room museum is a labor of love for owner Dave Herman, whose extensive collection crowds every available space. One room is dedicated to his permanent collection (once housed in his ground-floor apartment window for passersby to peruse), and another to a rotating array of exhibits from other local collectors and those beyond. Oddities like fragments of city landmark buildings, a collection of Statue of Liberty figurines, and other unusual artifacts have all found a home here. An outdoor area offers space for summer movie nights, concerts, and more.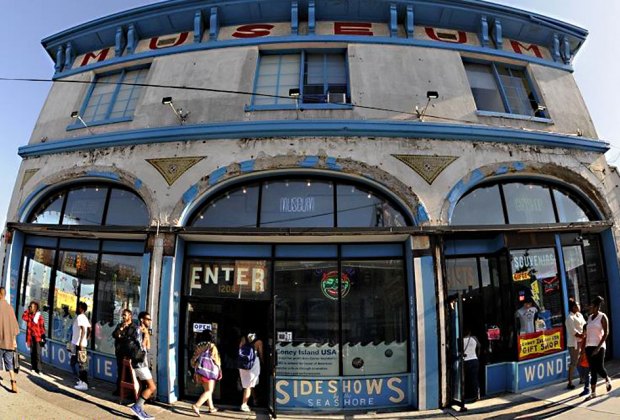 The Coney Island Museum is worth a detour from the boardwalk.
Coney Island Museum – Coney Island, Brooklyn
From the land of surf and sideshows comes this museum dedicated to the colorful past of America's most storied seaside escape. The not-for-profit museum features old-school memorabilia like fun-house mirrors, century-old postcards, and more artifacts dating back to the original Luna Park. It's open weekends during the off season and Wednesday-Sunday during the summer.
Holographic Studios – Midtown East
Located in a former blacksmith's forge is this destination dedicated to all things holographic. Still a working holographic studio, which produces 3D hologram projects for major corporations, Holographic Studios also hosts an on-site gallery where the public can visit on weekday afternoons. You'll see plenty of examples of the shop's work (including some available for purchase) and can even take a tour or class, to create your own holographic gifts.
Houdini Museum – Midtown West
Dedicated to the life and career of acclaimed magician Harry Houdini, the Houdini Museum houses more than 1,500 artifacts which are displayed on a rotating basis. Learn about Houdini's career from its inception to his heyday as a sought-after escape artist and even movie star. The most magical part of all: Admission is FREE, and the museum is open seven days a week. It's located inside magic emporium Fantasma Magic.
Morbid Anatomy at Green-Wood – Greenwood Heights, Brooklyn
Formerly a standalone museum of its own, Morbid Anatomy has found a fitting partner in Green-Wood Cemetery, where parts of its collection have taken up residence at the Fort Hamilton Gatehouse. An upcoming spring exhibition focuses on heaven, hell, and purgatory. In addition to exhibiting artifacts, it hosts lectures, talks, and events related to its collections.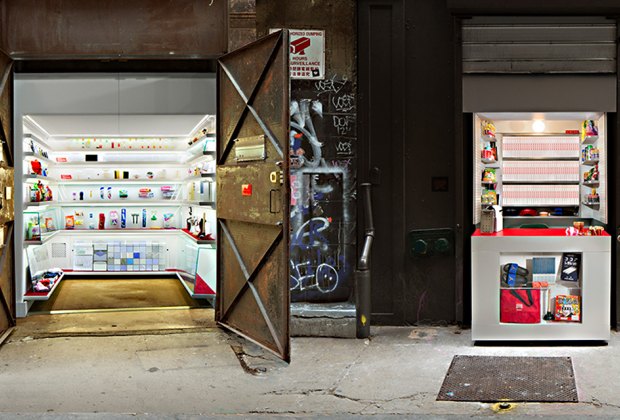 Mmuseumm will have a new collection come spring!
Mmuseumm – Chinatown
Natural history that's not so historic is the focus of this quirky spot, located in an elevator shaft on a narrow Chinatown street. Given its limited square footage, the museum closes seasonally to revamp its display and keep it current...and quirky. Past artifacts have included a border wall prototype, a pool float package censored for a conservative Saudi Arabian audience, and a collection of New York City tip jars. Look for a new collection come spring.
Museum of Interesting Things – Various Locations
This museum bills itself as a traveling show, "like a circus...just no elephants." Instead, you'll see a collection of, well, interesting things. Most are antiques, which, unlike at your typical museum, just beg to be touched. The thought behind it is that kids, in particular, should be given an opportunity to touch these artifacts and learn about the important inventions that have paved the way for today's technology-driven society. Occasional pop-up museums are held; join the email list to learn of future offerings.
Museum of the American Gangster – East Village
Housed in a historic speakeasy, the Museum of the American Gangster offers a glimpse into many facets of early 20th-century life in New York and other urban areas where organized crime took hold. The museum tells the story not just of mobsters and the clashes between the immigrant communities that bred the crime, but also explores social policies like prohibition, local politics, and corruption.
Torah Animal World – Borough Park, Brooklyn
This three-story row house on an unassuming Brooklyn block houses an otherworldly collection of taxidermied specimens; 1,100 to be exact. Rumored to have a Noah's Ark like collection of every animal listed in the Bible and Talmud, the museum offers tours by appointment in four languages. Guests are all invited to get up close and even touch the collection, which was sourced from collectors, museums, and zoos. Some of the most impressive specimens include a 7-foot-tall giraffe bust, a 16-foot-long crocodile corpse, and even an elephant head and four foot stools.
Photos courtesy of the museums