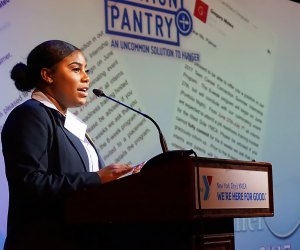 Teens Can Apply Now for Summer Internships in NYC
These days, colleges are becoming increasingly competitive and looking for more than good grades, great SAT scores, an outstanding essay, and a list of after-school activities; they also want to see some hands-on, real-world experience, preferably with a leadership component. These summer internships for NYC teens can make your average, high-achieving, city kid really stand out from the rest of the equally high-achieving pack.
Fortunately, because not all kids have the same interests, NYC summer internships come in a variety of flavors, paid and unpaid, regular and intermittent, educational and creative, with some also offering school or volunteer credit. The primary thing summer internships for NYC teens tend to have in common is the due dates to apply are usually before most teens have started thinking about their summer—or college—plans.
To make sure your teens don't miss out on any opportunities (and you don't end up with an angsty child-shaped sloth on your couch for three months), we've rounded up great internships and summer programs for teens in NYC. Take note: The opportunities are listed in order of application deadline.
Note that summer program information for the 2020 season is changing daily. Please click the links to the individual internsihips below to see which ones are offering programs this year.

The Human Oncology and Pathogenesis Program is designed for high school students interested in biomedical science careers. Photo courtesy of Sloan Kettering
Summer Human Oncology & Pathogenesis Program at Memorial Sloan Kettering Cancer Center — Upper East Side
Ages: Rising 10th to 12th graders
Application due: Friday, February 7, 2020
This eight-week program gives motivated, self-directed students a chance to conduct their research in a state-of-the-art lab under the guidance of a grad student, post-doc fellow, or research technician, and then publicly present their results. A stipend is awarded upon completion of the program.
New York County District Attorney's High School Internship Program — Multiple Manhattan Locations
Ages: Current 10th to 12th graders who live in or attend school in Manhattan
Application due: Monday, March 9, 2020
Interns help out in one of three different District Attorney's offices, as well as participate in special presentations and field trips, and take part in mock trial competitions. Interns receive a weekly stipend of $175.
Student Historian Internship Program — Upper West Side
Ages: Rising 10th to 12th grade in the NYC metro area
Application due: Sunday, March 15, 2020
American art and history are the means for vocational and academic training in public speaking and leadership. Interns at this program through the New-York Historical Society help with family programming and research art, artifacts, and documents, with an emphasis on future museum careers. Paid internships may be offered to interns who demonstrate financial need and live within NYC; otherwise, the internship is unpaid, but school credit or community service hours can be earned.
West Side YMCA Teen Career Connection — Upper West Side
Ages: Current NYC high school juniors and seniors; applicants must reside within the five boroughs
Application due: Monday, March 16, 2020
Created to help ease the difficulty teenagers have finding summer jobs, the Career Connection program spends time teaching interns skills like conflict resolution, dressing for success, and public speaking. The rest of the program is spent mentoring students through six weeks of work at multiple locations, followed by a Portfolio Night, where each presents about their experiences. Interns receive a $2,250 stipend, $300 clothing allowance, and two monthly MetroCards.
RELATED: Awesome NYC Teen Hangout Spots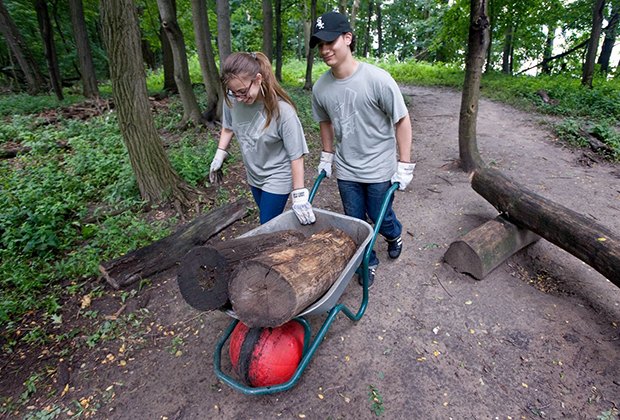 Teen interns work in the great outdoors of the Bronx. Photo by Joshua Bright/courtesy of Wave Hill.
Forest Project at Wave Hill — the Bronx
Ages: Current 10th to 12th graders
Application due: Application deadline has not been finalized for 2020
This rigorous, five-day a week, two-month physical and academic internship teaches kids about ecology in an urban setting via interns building and maintaining woodland trails, removing invasive plant species, shoring up eroded slopes, and helping restore disturbed woodland toward a more balanced state. First-year interns earn about $2,275 for the summer; second-year interns earn about $2,375.
Mount Vernon Hotel Museum — Upper East Side
Ages: Rising 10th to 12th graders or college freshmen
Application due: Tuesday, March 31, 2020
This four-week program allows interns to deep-dive into the daily activities of a city historic site, including researching life and artifacts from the 19th century, supporting summer programming, exploring NYC history, and posting to social media accounts. The program is unpaid, but school credit or community service hours may be earned.
Metropolitan Museum of Art — Upper East Side
Ages: Rising 11th or 12th graders who reside in New York, New Jersey, or Connecticut
Application due: Applications available in February 2020; 2019 deadline was April 1
This internship consists of three main components: A department placement chosen based on the student's interests, rotation through an assortment of career labs, and planning and executing a final event where interns demonstrate skills learned throughout the internship.
Artslife at the Museum of Arts and Design — Columbus Circle
Ages: Rising 10th and 11th graders
Application due: Sunday, April 5, 2020
Interns are introduced to a range of museum careers, from behind-the-scenes to public-facing activities. Over six weeks, students engage in collaborative work with museum staff, local designers, and other arts professionals. Interns are paid $15 per hour and receive a MetroCard.​
Go Getter — Citywide
Ages: Rising 10th to 12th graders
Application due: Monday, April 27, 2020
Interns work as teaching assistants in a K-4 classroom under the supervision of a head teacher. Interns may manage small groups or work with students one-on-one to help with academic skills and model good behavior. Interns also participate in professional development to hone community leadership skills. The internship is unpaid, but service learning credits are offered. Interns demonstrating financial need may apply for a stipend.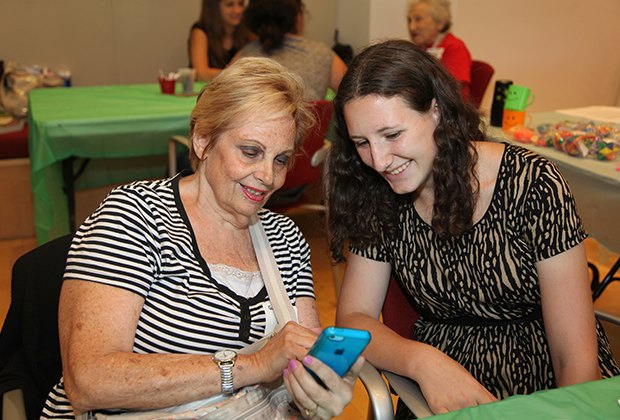 Interns and seniors enjoy time together at an Intergenerational Game Day at DOROT.
DOROT — Multiple locations
Ages: Rising 10th to 12th graders
Application due: Sunday, May 10, 2020 (early applications are encouraged as spots often fill up before the deadline)
During two separate four-week sessions, summer interns work together to give back to the community by volunteering with older adults, delivering meals, helping with technology, and socializing with homebound senior citizens. The internship is unpaid but offers community service credit, and stipends are available for travel costs.
And now for something a little different...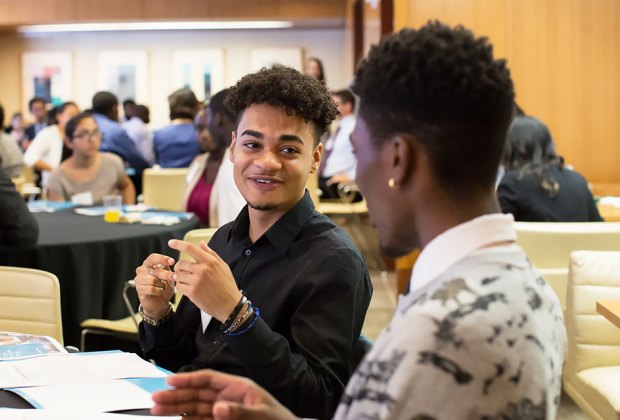 PENCIL is a competitive career readiness training program that culminates in a paid six-week summer internship.
The Pencil Fellows isn't an internship program, per se. Instead, it prepares NYC students ages 16-22 years for the future by teaching them a variety of career-ready, hard and soft skills, then placing them in a paid, six-week internship in a local business. In conjunction with the 2020 Ladders for Leaders Program, PENCIL takes applications through Friday, February 7, 2020. Teens are encouraged to apply early to up their odds of finding an internship match.
NASA also has a variety of internships for high-school students, including one at the Goddard Institute for Space Studies in NYC at Columbia University. The summer session deadline is Sunday, March 8, 2020.
Unless otherwise noted, all photos courtesy of the organizations.
This post is updated annually; Sonia Gonzalez contributed additional reporting.