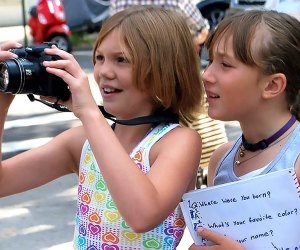 NYC STEM Camps: Robots, Coding, and More Tech Fun
NYC kids who are itching for the school year to end so they can devote more time to their extracurricular technology passions are in luck. We've rounded up more than two dozen STEM summer camps right here in the city, most of which offer hands-on building, coding, 3D printing, and more. We also found a few that bring art and sports into the mix.
No matter your child's interest, age, or location, you should be able to pick out the perfect camp from our list to fuel some summertime STEM learning. Act fast, too, if you want to take advantage of early-bird pricing.
Note that summer camp information for the 2020 season is changing daily. Please click the links to the individual camps below to see which ones are offering programs this year.