Dance Parade Returns and 23 More Things To Do in NYC This Weekend With Kids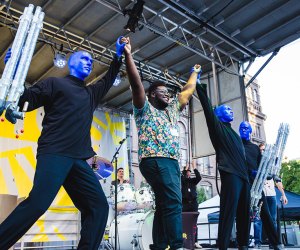 Photo of the Week
Thanks to Ashley Howard of New Jersey for sharing this snap of her daughter exploring Summit One Vanderbilt. Want to be our picture of the week? Follow us on Facebook and look for our call for entries on Sunday evening or tag #mommypoppinsPW on Instagram.
More Things To Do in New York City This Week With Kids
Be sure to click through to each listing for all the details, including recommended ages and time. Check with each venue for COVID guidelines before heading out to any event.