Best Free Coding for Kids Websites and Apps to Learn Programming Skills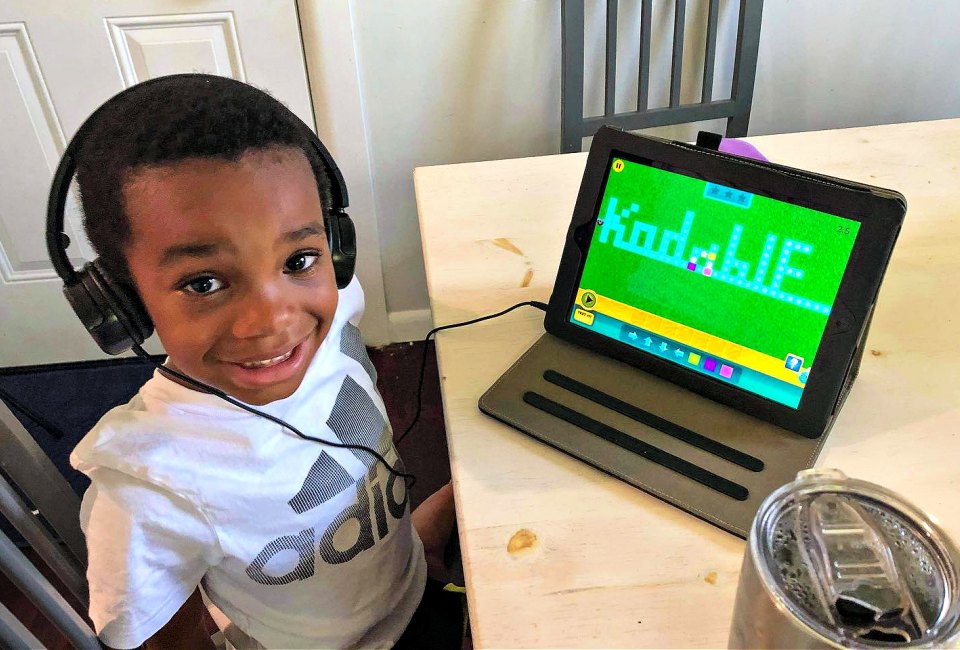 2/20/23
- By
Lisa B
Coding for kids has become an essential life skill and, luckily, there are lots of free learn to code websites for kids, plus coding apps too. Kids can learn to code online and for free with coding websites that make learning to code fun with coding games and programs that help kids refine their design, logic, and problem-solving abilities, and also allows them to express ideas and creativity in unique ways.
We've rounded up our favorite free learn-to-code websites, games and programs for kids. Psst, we've included the best paid options that offer free trials also.
Find even more fun ideas for building children's skills in our STEM and Science Experiments Guide.

MBlock teaches older kids several program languages. Image courtesy of mBlock
Free Coding for Kids Websites
This nonprofit foundation's coding website is an excellent starting point for kids. It shares useful online coding resources, apps, and even local schools that teach coding. The creator behind the Hour of Code movement that has led many tech companies to create free tutorials and basic programs accessible to all, Code.org's own Hour of Code page for kids includes dozens of grade-level-based coding games, from Moana to Minecraft. What's especially nice is how many activity options are accessible offline for kids with spotty internet.
Code Monster's free coding website has a simple code learning program that helpfully illustrates how code translates into what you see on the page. Two side by side boxes show your code and what the code does. As you play with the code (with some help from a prompt, and maybe a parent to begin with), you learn what each command does. if you have an older kid or 'tween who gets the basics, try Code Maven, a sister site.
Code Galaxy is a full-service online coding school that offers virtual coding classes, summer camps, private tutoring, and more—but the company makes our free section because it also offers one or more free, live coding workshops every month. The themes change monthly, so it's worth bookmarking so you remember to sign up for these fun, free events. Other programs at Code Galaxy, like courses on game development and design, web development, Python programming, and other STEM-related programs, are all available by signing up for one of the school's monthly plans.
Designed by MIT students and aimed at children ages 8 to 16, this easy-to-use programming language that is the foundation of many schools' coding programs lets kids build almost anything they can dream up. There are no obscure lines of code here. Instead, arrange and snap together Scratch blocks as if they are virtual Lego (all with the help of a cheeky cat). It's more than just a coding guide; it's a vibrant online community of programmers who swap ideas and inspiration.
Based on Scratch and its "building block" approach to code, mBlock offers a step up for older kids who want to learn to code Python, AI, and other skills, too. For kids who learn best by playing games, the platform is available for free on mobile apps, too.
Known for its extensive and challenging math games, Khan Academy also has basic programming tutorials that teach kids how to build graphics, animations, interactive visualizations, and more. Its Hour of Code section is guided by an interactive video that guides users through the process of making a simple snowman, and links out to more advanced projects from there.
Designed by Apple for the iPad, Swift Playgrounds is a much more sophisticated-looking (but still simple to learn) version of Code Combat (see below), with the added benefit of being free. Best for ages 4 and up, Swift prompts kids to solve interactive puzzles in the guided "Learn to Code" lessons to master the basics of coding. Children can go on to experiment with a wide range of challenges that let users explore many unique coding lessons and experiences. It requires a Mac with an OS of 10.15.4 or higher, or an iPad with an OS of 13.4 or higher.
RELATED: 60+ Easy Science Experiments Kids Can Do at Home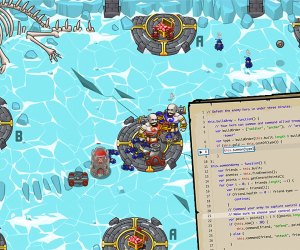 Kids learn how to program their own games. Photo courtesy of Code Combat
Best Learn-to-Code Websites for Kids, with Free Trials
Codingal offers K-12 students a platform to learn coding through one-on-one online classes and fun coding competitions and hackathons. The curriculum uses coding to help students develop problem solving and critical thinking skills through coding. Participation in hackathons and coding competitions is free of charge and gives students a chance to win certificates from prestigious universities.
This interactive website is user-friendly and teaches kids basic code through fun, simple exercises that feel like games. To go beyond the basics, you'll need to subscribe.
While Code Avengers lacks the eye-catching graphics of other options, it does offer a series of free intro classes in building web pages, apps, and games. Get started with the seven-day free trial, which grants access to the first five lessons in each course, ranging from Python to web development, JavaScript, and more. If you like what you see, purchase a membership plan.
Best for older kids, Code Combat uses an interactive, competitive gameplay mode for its coding program for kids. The first game is free to try, but after that, parents need to purchase a subscription.
Kids have to move a monkey around to solve problems, and get rewarded with stars as well as funny graphics and images along the way. Though a deeper dive into Code Monkey comes at a (still relatively affordable) cost, there are a substantial number of free challenges in the game to give kids a real experience without keying in the credit card.
Put those ubiquitous emojis to work educationally with this website that eschews complex codes for user-friendly expressions, quite literally: Kids learn to code by using emojis to substitute for HTML or CSS codes, and then can unleash their skills in the "playground" or "workshop" section of the site. Parents appreciate the clean, easy-to-follow design of the website.
Kodable
Kodable has built a full-fledged coding curriculum for kids ages 4 to 10. Kindergartners can learn basic programming logic and build from there so that by the time they're in fifth grade, they're writing JavaScript code. Widely used in schools, Kodable is also available on iOS devices.
Inspired by Scratch's snapping blocks system, this software allows users to create simple games for mobile or desktop devices. If your child is serious about it, there are paid pro plans that come with advanced functionality, including the ability to publish and sell your games. it's best for kids ages 12 and up.
Like many popular coding programs, Tynker works with interlocking blocks of code, making the language accessible to kids (5 to 17 is the recommended age range). Self-paced classes are split into recommended-age categories for easy entry points. Each child needs an account, but multi-child discounts are available, and there are occasional sales, too.

Kids can try self-paced classes with Tynker's coding program. Photo courtesy of Tynker
Free Coding for Kids Apps for Phones and Tablets
In addition to the computer coding programs above, there are tons of great mobile apps if you're looking to teach your kids to code on the go. This is just a short list of free coding apps for phones and tablets that have gotten thumbs-ups from parents; more are being released all the time.
Code carts is for kids ages 4 and up. introducing pre-coding concepts and coding fundamentals through a fun game.
This coding game uses easy to learn drag and drop interface that allows even the youngest children. to learn coding fundamentals.
The Hopscotch app lets kids create their own games, art or stories and learn coding skills with tutorials.
This learn to code platform offers 8 modules and 60 levels to learn coding skills.
This article was originally published in September 2013. Drew Kristofik and Kelley Heyworth contributed additional reporting.
Click Here to Sign Up!