Best Teen Skincare and Pimple Patches Kids Are Obsessed With—From a Teen!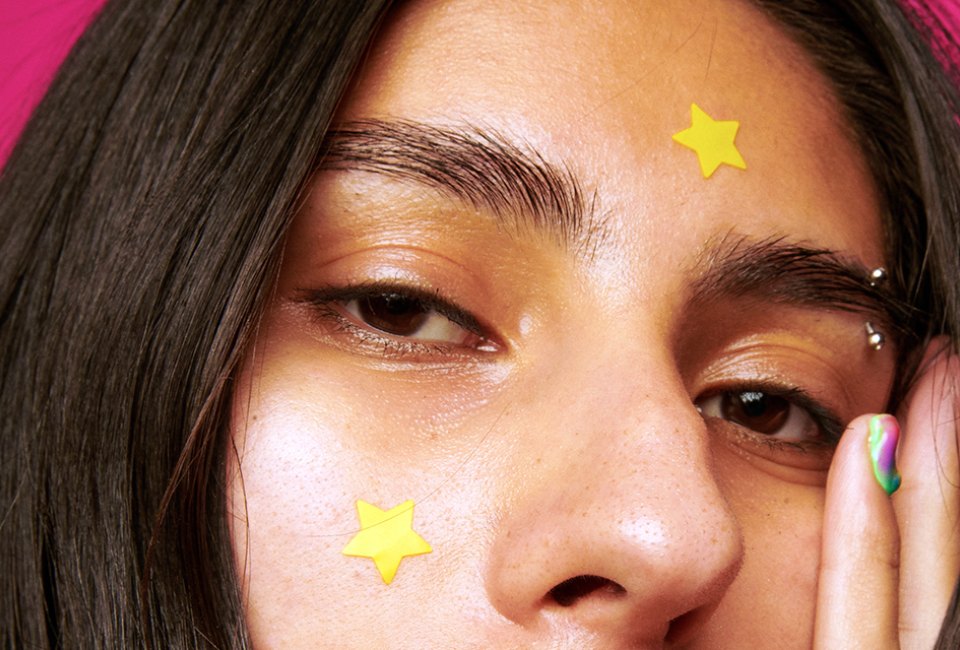 4/4/23
- By
Charley Noel
There are so many teen skincare lines out there, it can be hard to know which work, which are just marketing grabs for money, and which commit the worst sin of all—being uncool. To get the scoop on the best teen skincare lines and pimple patches, we decided to go to the source: a teen. Luckily, our own Ally Noel's daughter is a teen skincare expert, and she was happy to tell us what's what.
Read on for Charley's teen skincare picks, which include an old favorite, a celeb-created line, and a line that parents will happily pilfer from their kids. Plus, find out which pimple patches actually work—and which look the cutest.
We've got more teen insight, too, including 70 Life Skills Your Kid Needs Before College and great Pre-College Summer Programs for High School Students. Because no matter how much we dread it, our little ones grow up!
As a teen, it can be very challenging to go through all the different products, trying to find a brand that works for you. I've tried a ton of products, and this list has all the products that are my favorites. I hope you fall in love with some of them, too.
My Favorite Teen Skincare Lines
The bright yellow bottles and tubes make this brand stand out in more ways than one. I love the clever packaging. The Big Lil Starter Kit is filled with the tools needed to prevent and treat your blemishes and leaves you glowing. Make sure to grab a box of their pimple patches. These hydrocolloid pimple patches look like stars, so you look awesome while doing your skincare routine.
Founder Millie Bobby Brown knows a thing or two about sitting in a makeup chair. So, when it came time to design her own line it's no surprise that she wanted something that made you feel good inside and out. florence offers a wide variety of products ranging from skincare to makeup and hair care. The Happy Days Skincare Set Volume 1 is my favorite, it's filled with enough moisturizing power to leave you glowing.
What started with a simple bar of soap has emerged as one of the most well-known skincare lines in the world. This drug-store brand has been helping teens fight common skin conditions for decades. I think it's basic and effective.
Glow Recipe believes in creating moments of self-care in your daily routine. The products smell fresh due to unique fruit-forward blends. The Fruit Babies Bestsellers Kit includes a complete skincare routine filled with all-natural products for glowing skin.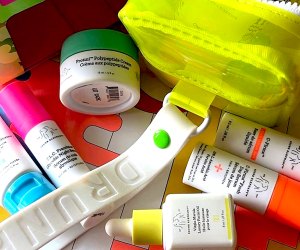 Drunk Elephant's non-irritating ingredients are perfect for sensitive skin.
You may be drawn in by the cute packaging, but this brand is so much more. Drunk Elephant was founded on the idea that skincare should be free of irritating chemicals leaving your skin to feel incredible from the inside out.
Honest Beauty is a clean and sustainable line of beauty products. The Combo Skin Trio comes in a variety of skin types including dry, oily, and combination skin. Honest Beauty has a large variety of clean products including makeup remover wipes, lip kits, and complexion kits.

Try Glossier's 3-Step Skincare Routine to clear up stubborn zits.
Glossier creates the products that you always wished existed. The 3-Step Skincare Routine includes all your daily essentials including face wash, moisturizer, and lip balm. The set includes the Milky Jelly Cleanser that cleanses your skin while providing five skin conditioners.
Fourth Ray provides high-quality skincare at an affordable price. The Dew You Kit includes some of the brand's most popular items including a serum stick, tonic, and face mask. Don't miss the watermelon lip mask, your lips will be forever thankful!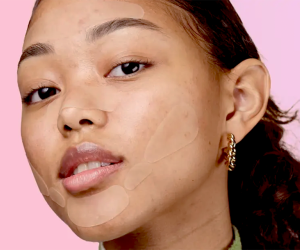 Zitsticka's patches come in different sizes and shapes that treat zits while masking them.
Coolest Pimple Patches for Teens
Zitskicka wants to change the way you feel about your acne. These zit-zapping little patches flatten, fade, and treat all different stages of acne.
"Blemishes happen" is one of the founding ideas of Hero Cosmetics, the popular K-Beauty powerhouse of skin care. The popular Mighty Patch delivers a powerful punch of hydrocolloid. Just put one of these on at bedtime, and watch the magic happen.
One of the things I like best about Peace Out Skincare is that the invisible pimple patch is one you can apply makeup to – just like skin! The Peace Out Acne Day Dot can be worn all day long.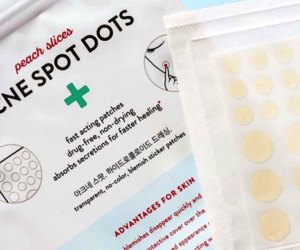 Stick nearly invisible Peach Slices on sensitive skin to cover and treat.
The Peach Slices Acne Spot Dots are perfect for even the most sensitive skin. These acne dots are non-drying, so your skin will stay smooth and flake-free while the pimple patch works its magic.
Photos courtesy of the companies