Interactive Puppetsburg Show at Brooklyn Greens
Brooklyn Greens
Submerge: NYC Marine Science Festival
Hudson River Park Pier 84

Cirque-tacular presents 'The Art of Circus'
BMCC Tribeca Performing Arts Center
Finally a Fast and Easy Way to Complete the Most Avoided Parental Chore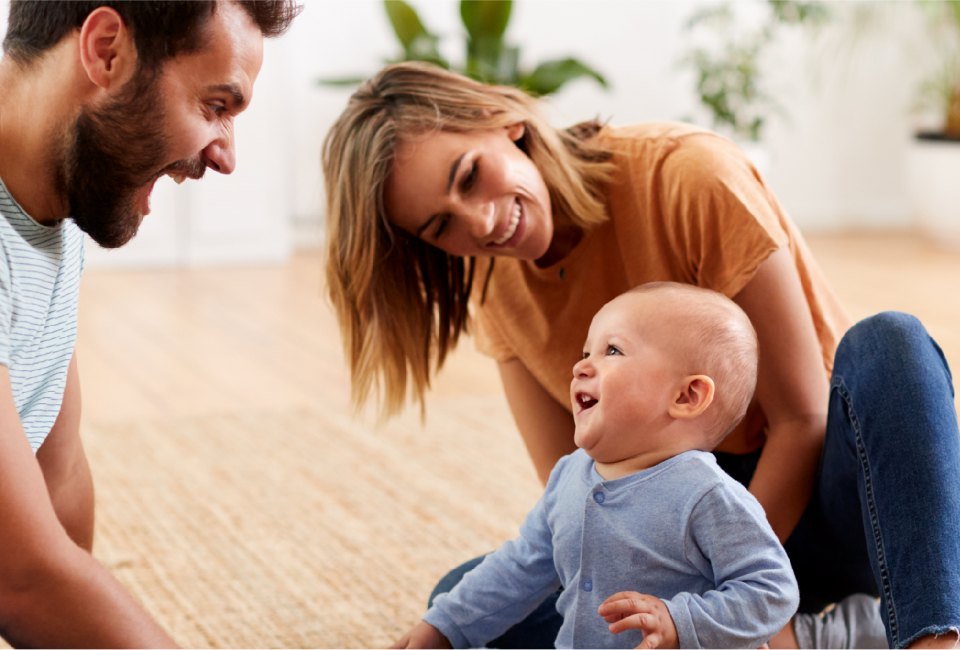 8/17/21
- By
Jessica Laird
Nobody wants to think about life insurance, but securing a policy is such an important way to help protect your family in a worst-case scenario.
The good news is there's actually an easy way to apply for coverage and check this dreaded chore off your to-do list forever. With Bestow, you can get a personalized term life insurance quote—no medical exam required—in as little as five minutes. That's less time than it'll take your toddler to draw her next masterpiece on the living room wall.
So, how does it work? What does it cost? And—wait—what exactly is term life insurance anyway? Read on, moms and dads, because we're serving up everything you need to know to apply for a plan now.
Term Life Insurance Vs. Whole Life Insurance
Fortunately, term life insurance is typically the easiest to understand and it can be the most affordable coverage option. To sum it up, you apply and, if approved, pay an insurance company a set amount of money each month for an agreed upon amount of time—also known as a "term." If you pass away during that term, the person you choose to receive the benefit—dubbed your "beneficiary"—can receive a payout. And that payout is determined by the value of the policy you purchased. If you buy a 20-year $1 million dollar policy, for example, and then you pass away during that 20 year term, your beneficiary can get $1 million.
Whole life insurance is a bit trickier. Unlike term life insurance, if approved, it covers you for life as long as you pay the premium, which is often forever. Some policies include the potential to build up cash value, which is tax deferred, you can borrow from it, or you can even surrender your policy for the cash value. This can make whole life policies harder to understand and, also, more expensive.
With term life insurance being the most popular choice—and the option most commonly recommended by financial experts like Suze Orman and Clark Howard—Bestow is focused on making the application and approval process as simple as possible, skipping the confusion of whole life policies. The company offers plans in 10, 15, 20, 25, or 30 year terms, with coverage amounts ranging from $50K to $1.5 million.
Term Life Insurance Quotes and Rates, No Medical Exam
No matter where you apply for term life insurance, your rate is based on your age, health, gender, and hobbies, as well as the term and policy size you choose. Because monthly premiums generally go up as you age, it makes sense to lock in a low rate while you're younger and healthier. That said, it's never too late to get a quote and find the right fit.
With Bestow, applicants accurately answer questions about their lifestyle and health through a simple online form, which is instantly processed by an in-house underwriting platform. This enables the company to fully assess the risk of each applicant without a medical exam and to get an underwriting decision instantly. Approved applicants receive real rates—not just quotes—and at affordable monthly prices. Coverage offered by Bestow starts at just $10/month, and you could be eligible for $50k-$1.5M in coverage.
Apply for Free for Bestow Term Life Insurance
According to the pros at Bestow, if you are between 18 and 60 years old, have never had a felony, and are generally in good health, then you should apply for term life insurance! Get a FREE quote by entering your gender, birthday, height, weight, and state of residence here. If you're happy with your instant estimate, you can continue on to apply for a policy.
If you have additional questions, take a look at Bestow's FAQs. But if you're ready to jump right in, go ahead and apply now!

Sign up for our free
newsletters.
Mommy Poppins is a family activity website that helps people find things to do with kids.
©
2023
MommyPoppins. All Rights Reserved.
mp-prod4-v4.32.99
Click Here to Sign Up!
i