Interactive Puppetsburg Show at Brooklyn Greens
Brooklyn Greens
Submerge: NYC Marine Science Festival
Hudson River Park Pier 84

Cirque-tacular presents 'The Art of Circus'
BMCC Tribeca Performing Arts Center
Printable Word Puzzles for Kids: Great Sites for Word Searches, Crosswords, & Word Scrambles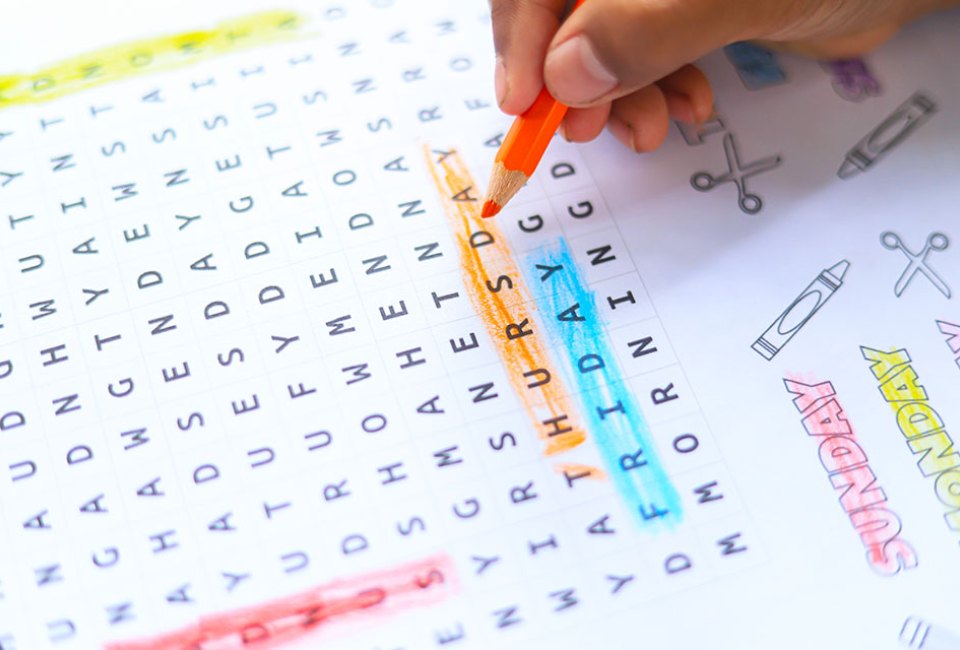 8/15/23
- By
Amelia Eigerman
One of my favorite parts of going out to eat as a kid was doing the word searches on the placemats. (Is that a thing everywhere? And can I have free games with my dinner as an adult, please?) Printable word games and word search puzzles can give today's kids that same thrill without heaving to leave home.
There are tons of free printable word search puzzles and word games that will keep your kids entertained and using their brains. Whether you're looking for car games for a road trip or you just want something to do on a rainy afternoon, we've got you covered with the best word search printable puzzles for kids of all ages.
If you're itching for more word games or printable fun, check out our lists of free online word games for kids to play together, games like Wordle for kids, and 100 free printable activities for kids. Our Boredom Busters for Kids Guide also has lots of great activities to cure the doldrums.
Don't forget to subscribe to our totally free newsletter so you can be sure you'll never miss a hot tip.

Create stories with free printable word games from Education.com.
Printable Word Games for Elementary Aged Kids (5-10 years)
Early readers will love these simple homonym worksheets from K5 Learning. After you've raced through these activities, check out the other printable word games on offer. There's a whole section dedicated to kindergarteners and packed with great printables.
Word Game World has crossword puzzle collections specifically for kids. There are also puzzles for adults that are rated by difficulty, making it easy to find slightly harder puzzles for middle schoolers or advanced puzzlers.
With a free account you can download and print any of the hundreds of themed worksheets and activities on Education.com. Search the site's catalog filled with word searches, crossword puzzles, and more. I love that you can filter the printables by grade level to find the ones that are perfect for your kids.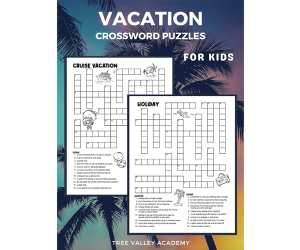 Download themed crossword packs from Tree Valley Academy.
Printable Word Games for Middle Schoolers (11-13 years)
Tree Valley Academy offers free themed crossword puzzle packs that are perfect for older kids. From insects to sports and everything in between, there's a puzzle for everyone. The website also has other types of word puzzles including word searches and scrambles.
Puzzles for Kids has tons of word puzzle printables (and math puzzles, if you're looking for that sort of thing). I particularly like the site's cryptogram quotes for kids, which teach children the basics of codebreaking. I mean, who doesn't want to learn to be a superspy?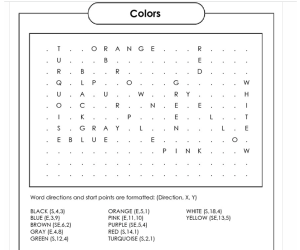 Create your own word search with Super Teacher Worksheets.
Customizable Word Games for Kids
ABCYa! has a very intuitive online interface where kids can make their own word puzzles. The site offers both a crossword puzzle maker and a word search tool, and you can print out your puzzle when it's done. These puzzles are super quick to make and so fun to share with friends or siblings.
This site has an amazing free custom word search tool that you can use to make your very own word search printables. I love all the options this website offers when making your puzzle. You can change the difficulty (which determines the puzzle's size and whether there are backwards and diagonal words), and of course enter your own word list. We had so much fun making our own word searches!
Photos courtesy of the sites

Sign up for our free
newsletters.
Mommy Poppins is a family activity website that helps people find things to do with kids.
©
2023
MommyPoppins. All Rights Reserved.
mp-prod4-v4.32.99
Click Here to Sign Up!