7 Games Like Wordle for Kids: Daily Word Games Online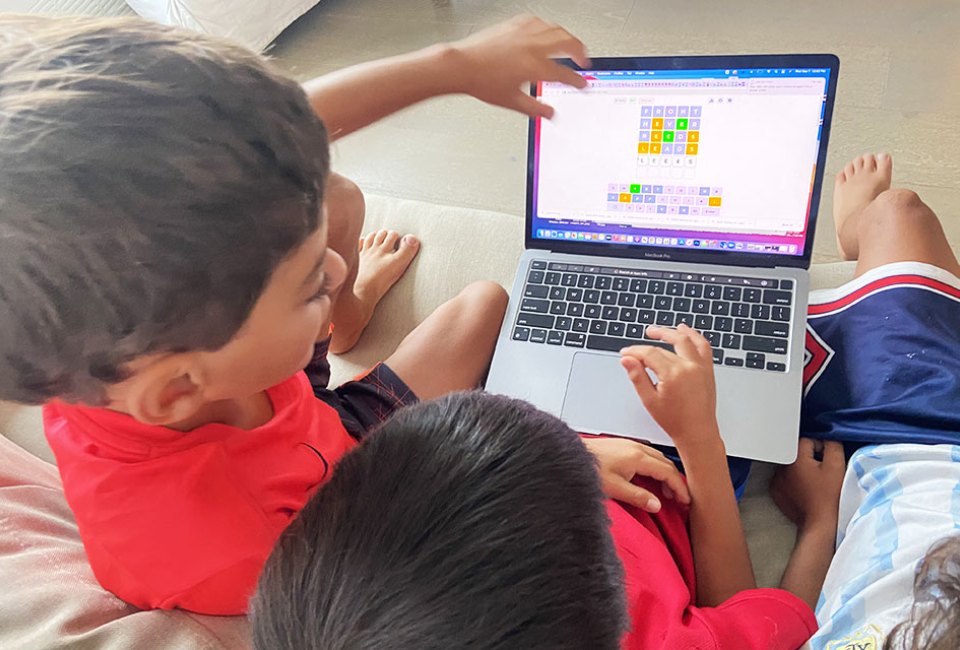 9/8/22
- By
Gina Massaro
Even if you didn't get today's Wordle, there are plenty of chances for your kids to avenge your defeat with other games like Wordle for kids. While some word games may be too difficult for them, there are quite a few word games online for kids of all reading levels. These are brain-teasing, educational word games online that the whole family can conquer together; parents might even like these games more than the original. Playing with words and word games teaches a love of words, and kids who love words at a young age become lifelong readers and word nerds. The best kind of people!
Looking for more online fun? Check out 20 great online games for kids to play together and so much more in our Virtual and Online Guide for Family Fun.
Get more articles like this delivered straight to your inbox—sign up for our newsletters.
The Best Games Like Wordle for Kids
This one is the most like the classic Wordle. However, the big difference is that kids can opt to continue playing after they've completed the word puzzle. Stats like win streaks, win percentage, and games played are saved to their profile.
Kidle is a free app for Android and Apple, but also has a browser-based game. Kidle allows users to set the number of guesses allowed, from 4 to 8, as well as choose between 3-letter words and 4-letter words. Play is unlimited.
RELATED: Best Board Games for All Ages: Two Dozen Picks for Family Game Night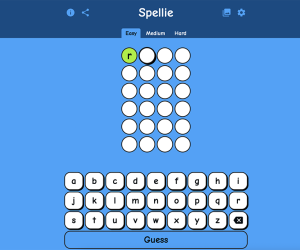 Spellie has different levels so it's fun for kids of all ages and reading abilities.
Spellie has 3 different daily words with varying difficulty levels. Easy has just 4 letters, with the first letter already given to the player. Medium difficulty has 5 letters, without the first letter revealed. Hard has 6-letter words, also without the first letter given. When kids guess a word, they unlock an emoji. They can see all the cool ones they've amassed under the collection tab.
This is an easier play than many of the other games on this list. Instead of a 5-letter word, it's only 4, and you are allowed 7 guesses. In addition, you can have 2 hints. There is a new word each day. This is a great starter game to play with kids just learning to spell.
RELATED: 30 Days of Indoor Activities for Kids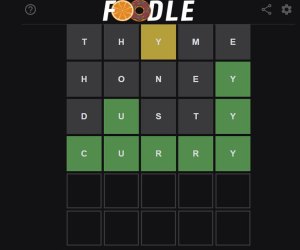 Foodle uses only food words, and is a fun way to discover new things to try for dinner!
This tasty version of Wordle features words that are related to food. Unlike some other games on this list, there is only one Foodle a day, so kids learn to savor the game and check in daily.
Potterheads will love this Harry Potter Wordle. Answers come from the Potterverse, and there is only one Wizarding Wordle a day.
RELATED: 5 Spelling Word Games to Help with Spelling for Kids

ESL Wordle is a great way for kids who are learning English as a second language to play with words.
Kids can pick from eight categories: animals, countries, prepositions, the body, food, sport, clothes, and irregular verbs. After completing a word, a new one will automatically appear. It's a much more fun way to learn English than phonics worksheets!
Screengrabs courtesy of the sites

Sign up for our free
newsletters.
Mommy Poppins is a family activity website that helps people find things to do with kids.
©
2023
MommyPoppins. All Rights Reserved.
mp-prod4-v4.32.99
Click Here to Sign Up!
i