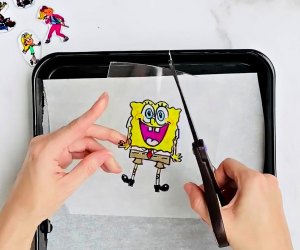 50 Totally Free Printable Activities for Kids
It's time to close the laptop, put down that device, and step away from the screen. After months of homeschooling and remote learning, why not get hands-on with these printable activities for kids? We've rounded up 50 screen-free printables you can take with you just about anywhere. From mazes, printable coloring pages, and paper dolls to craft instructions and STEM-inspired fun, these screen-free activities provide hours of entertainment.
These FREE printable activities for kids keep them actively learning by developing fine-motor skills, working on critical thinking, and even inspire some gross motor play workouts. So, bookmark this list and come back to it anytime you hear the dreaded, "I'm bored," or "Can I have more screentime?" ring out.
Sign up for our FREE newsletters to get posts like this delivered to your inbox.

Orchard Toys offers tons of screen-free printables to engage kids in hours of fun with drawing, writing, and more. Photo courtesy of Orchard Toys
Printable Coloring Pages and Activities
1. These hidden picture printables are perfect for long car rides.
2. Color-by-numbers are a great way to recognize numbers and have a little fun.
3. Spruce Crafts has some beautiful seek-and-find printables.
4. Spend some time learning about yourself this summer with this All About Me activity sheet.
5. Go on a scavenger hunt to find these red objects.
6. Learn how to draw a cat.
7. Use pictures to write your own story.
8. Keep a record of who lives in your home with this fun activity sheet.
9. Download and print these paper dolls from Mattel.
10. Shiver me timbers! It's time to go on a treasure hunt.
11. Save the world when you design your own superhero.
12. These blank face drawing prompts leave a lot to the imagination.
13. Be the star of your own comic with these blank comic book strips.
14. Each week, Camp delivers the fun with a downloadable activity book.
15. Crayola has oodles and oodles of free coloring pages to download.
16. Learn how to draw a box turtle with these easy step-by-step instructions.
RELATED: 25 Water Games to Play All Summer Long

Puffin Books offers printable activity packs for a variety of age groups with crafts, coloring, stories, and more to keep kids busy. Photo courtesy of Puffin Books
17. Download an activity pack from Puffin Books. These brightly colored and beautifully illustrated packs keep kids busy for hours.
18. Mandalas are a meditative activity that can take a long time to complete. Learn all about them with the Asian Art Museum's downloadable activity.
19. Mystic Aquarium has printable masks to download. Just cut and color your favorite species.
20. Download and print this silly story created by a licensed art therapist.
Enjoy Screen-Free Fun With Favorite Characters
21. Spend a summer with SpongeBob.
22. Any Thomas fan will love this printable map of the Isle of Sodor.
23. Things can get a little spooky with these Monster High coloring sheets.
Printable Games for Kids
24. Make your own Blue's Clues guessing game.
25. Playing bingo is as easy as printing one of these game boards.
26. Design your own Snakes and Ladders game.
27. Toddlers love this Feed the Monkey board game.
28. Teach numbers with this Buggy Board Game.
Printable Craft Instructions for Kids
29. San Francisco's Museum of Craft and Design's MCD@Home program partnered with local artists to create a collection of projects to complete at home.
30. Enjoy soothing sounds when you learn how to make your own rain stick.
31. Make a beautiful butterfly mobile.
RELATED: 15 Backyard Science Experiments for Messy Summer Fun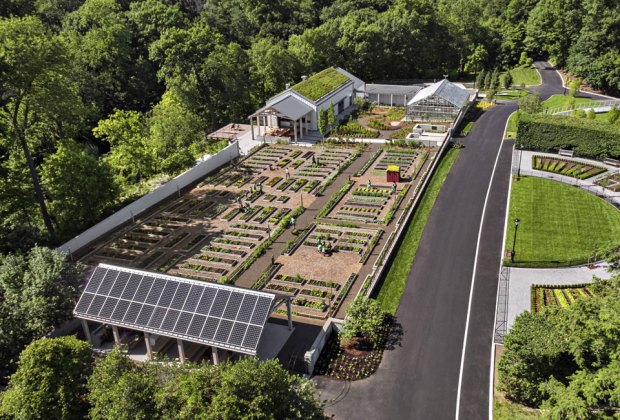 While you can't visit the beautiful Edible Academy at the New York Botanical Garden, you can get some garden-building tips from its pros with a handy printable how-to guide. Photo courtesy of the NYBG
Brainteasers and Educational Printables
32. Learn how to map and plan your vegetable garden with the New York Botanical Garden.
33. These mind-bending mazes will keep your kids mesmerized.
34. Brush up on your math skills this summer with Dad's Worksheets.
35. Learn all about monarch butterflies in this fully illustrated toolkit loaded with activities and resources.
36. School your kid on our planet's diverse habitats and ecosystems with the WWF's Biodiversity Toolkit.
37. Create a pollination station with Ranger Rick.
38. NASA's Climate Kids teaches you how to make a solar oven, terrarium, bird feeder, and more earth-friendly crafts!
39. Learn the science of slime with Liberty Science Center's Slime Time.
40. Learn how to make waves with simple household ingredients.
41. Explore hundreds of free learning pages from Enchanted Learning.
42. Learn about 3D shapes with these printable activities for early learners.
43. Take this printable to-go as you embark on a nature scavenger hunt
RELATED: Top Bounce Houses, Kiddie Pools, and More Inflatable Fun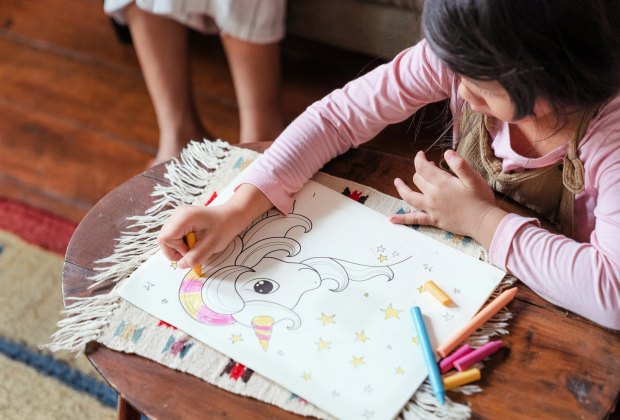 It's easy to pass the time with a fun printable coloring sheet that matches your kid's interest. Photo by Ketut Subiyanto/Pexels
More Fun Printable Activities for Kids
44. Print out your own envelope and write a letter to family and friends.
45. Print these fill-in-the-blank stories and exercise your funny bone.
46. This 10-page printable includes everything from a list of boredom busters to daily learning projects.
47. Your pancakes will be purr-fectly awesome with this printable Kitty Pancake Recipe.
48. You don't need much to learn how to build a tent this summer!
49. Carnegie Hall's Lullaby Project Journal is a sweet way to create your own special song.
50. Make a COVID Time Capsule with Staples Connect.