20 Family-Friendly Openings We're Looking Forward to in 2023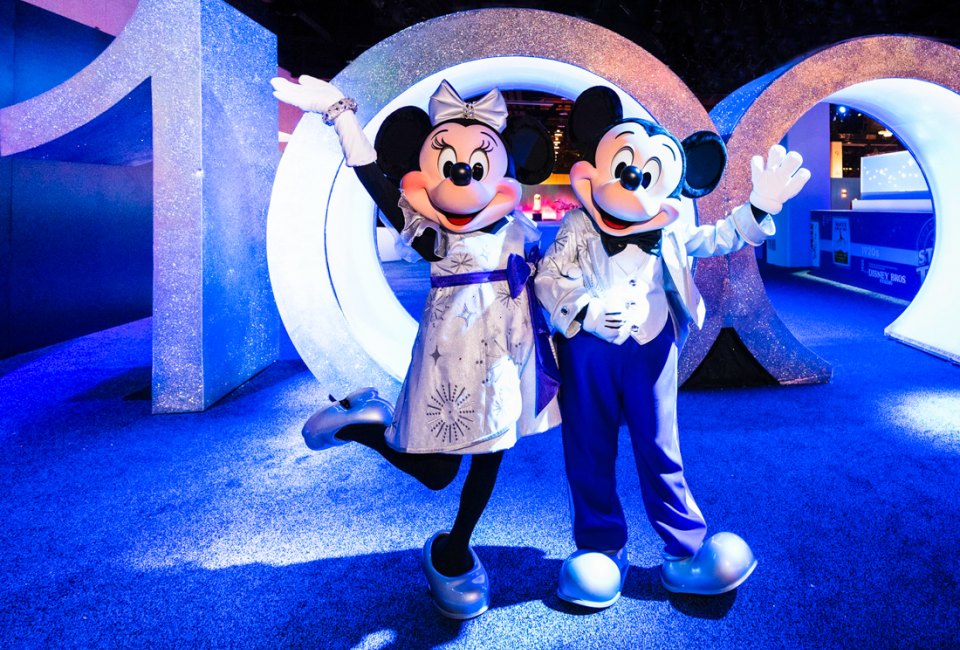 1/1/23
- By
Jody Mercier
New year, new things to do! As we usher in 2023, we're looking forward to all the family-friendly openings on the horizon. From cool family travel destinations and brand new theme parks worth planning your vacation around to more local haunts closer to Mommy Poppins' home bases, we've checked in with our panel of local experts and put our powers of research to work to bring you this list of family-friendly openings we're most excited for in 2023. Here's a taste: Disney, Barbie, Mario, Bert & Ernie—and if that sounds too tame for your teens, there's also a rollercoaster that features the world's largest underflip, a zero-G roll, and four inversions. My stomach underflipped just typing that.
Read on for our top picks and start plotting your family-friendly outings. I know we are! And as you're mapping out visits from coast to coast, be sure to use our Family Travel Guide which boasts the inside scoop on traveling with kids from Florida to California and all points in between.
Subscribe to our newsletters to get stories like this delivered directly to your inbox.
Big Things are Coming to Disney in 2023
It's a good year to visit Disneyland: In January 2023, Disneyland Resort marks the company's 100th anniversary with some big celebrations. The festivities begin on Thursday, January 27 with two new nighttime shows: Wonderous Journeys and the World of Color.
Also debuting on the anniversary: Mickey & Minnie's Runaway Railway, a new family ride operated by Engineer Goofy that really goes off the rails. Come February, the Magic Happens Parade returns—and there is tons more to celebrate all year long! When planning your visit, check out our list of the best Anaheim hotels near Disneyland for families.
RELATED: The Best Disney Character Breakfasts for Kids

Artist's rendering of the new Moana's Journey of Water. Photo courtesy of Walt Disney World
Like its West Coast counterpart, Disney World is likely to get in on the 100th-anniversary celebrations in 2023, but not before it finishes its run of 50th-anniversary fun for the sprawling theme park complex itself! In addition to special themed shows to celebrate both anniversaries, we're particularly excited about a couple of new attractions: Moana's Journey of Water is set to debut at Epcot in late 2023, and the re-creation of Te Fiti itself seems worth the trip. At Magic Kingdom, guests can climb aboard the Tron Lightcycle/Run beginning in spring, racing on a thrilling roller coaster that's one of the fastest at any Disney theme park worldwide. Fans of fireworks are also excited that the Happily Ever After lights-and-fireworks show returns in April. When visiting, you'll want to stay in one of these great Orlando hotels and resorts that cater to kids.
More Theme Park and Water Park Openings in 2023
What could be better than this mashup of well-known toy brands like Hot Wheels, Thomas & Friends, and Barbie brought to life in an oversized theme park? That's exactly what's taking shape in this Phoenix suburb, with rides like the Hot Wheels Boneshaker roller coaster rising alongside an all-electric Thomas the Tank Engine track. When you're ready for a break, fear not: You can sip refreshments in a life-sized Barbie Beach House. NOTE: As of 2/22/23, we have been notified that the park is now scheduled to open in 2024!
Speaking of that blonde babe, 2023 just might be the year of Barbie with a Greta Gerwig-directed movie set for a summer debut and this traveling installation promising a US tour after debuting in Canada in 2022. Step inside the cotton-candy pink world to try on the many hats of Barbie, with reconstructions of everything from her camper van, to her Interstellar Airways shuttle, and—of course—the Dream House.
RELATED: 14 Family-Friendly Spa Resorts Near Los Angeles for Family Vacations

No need to fly to Japan, Mario is coming to LA! Mario Kart ride photo courtesy of Universal Studios
If your kids are like mine and can't get enough Mario Kart battles on the small screen, imagine taking on the game IRL at this brand-new addition to Universal Studios Hollywood. Following the 2021 debut of Super Nintendo World at Universal Studios Japan, Universal Hollywood is set to welcome the Mushroom Kingdom this February. Beyond the augmented reality Mario Kart ride—inside Bowser's Castle!–you'll find plenty more themed fun like meals at the Toadstool Cafe, themed gear in the 1-UP Factory store, and plenty of photo-ops with Mario, Luigi, and more. Still want more Mario? The characters star in their own big screen movie come April. (You've probably already heard your kids complaining about Chris Pratt's Mario voice.)
This sweet, preschool-friendly theme park is always tops on our list of places to visit with little ones, and we're really excited for the new wet-and-mildly-wild attraction debuting in summer 2023. Splish, splash, play, and spray in this water adventure area, which has tipping buckets, a spraying tower, and plenty of room to romp, play, and cool off, including a shaded spot for parents to relax while they supervise. If you can't wait for summer to visit, consider booking a special dining experience this winter, when the theme park debuts a new Dine with Elmo & Friends experience this offseason. On select dates in January and February, guests can nosh on a buffet-style meal, then enjoy a meet-and-greet with popular characters, plus snap a souvenir photo. One of our writers checked out the brand new Sesame Place San Diego this past year, which features a huge water park area, so we know Sesame Place does water adventures right.
RELATED: 40 Top Amusement Parks in the US for a Family Vacation

Artist's rendering of the new Wildcat's Revenge roller coaster. Photo courtesy of Hershey Park
Everything old is new again at Hersheypark. This hybrid wood-and-steel roller coaster reinvents the original Wild Cat ride that debuted a century ago by adding a steel track to the existing wooden framework. Riders embark on a thrilling 2-minute, 36-second ride that includes the world's largest underflip, a zero-G roll, and four inversions. When you've had enough of Wildcat's Revenge, and the 14 other high-flying roller coasters at the park, explore the rest of the fun in this sweet little town.
This SoCal treasure of a theme park is well-known for its culturally themed lands and will debut a brand-new one in 2023. Inspired by the Hispanic influence on the region, Viva Fiesta Village lets visitors shop in Fiesta Mercado, a marketplace inspired by Los Angeles' Olvera Street, nosh on Mexican eats at a Casa California restaurant, and zoom down the roller coaster track in Montezooma's Revenge. There's also a brand new Fiesta Stage for live performances.
We've splashed and played at Great Wolf Lodges from coast to coast and couldn't be more excited at the news the chain is opening a sprawling new property in Maryland by year's end. And that's not all: It's also set to open new locations in Connecticut, Florida, and Texas in 2024, plus expanding properties in the Poconos and Washington.
Lego lovers don't have much longer to wait for this new ride at the Florida theme park. Set for a mid-January debut, the Pirate River Quest takes advantage of the park's setting in the former Cypress Gardens by sending visitors on a quest through the murky waters of its canals in search of hidden treasure. Will you find it or be outsmarted by the mischievous monkeys who have made off with the booty?
RELATED: The Best Children's Museums in the US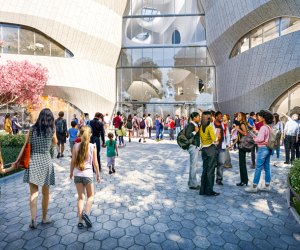 Artist's rendering of the new Richard Gilder Center. Photo courtesy of the center
New Museums and Kid-Friendly Exhibitions Opening in 2023
The already sprawling American Museum of Natural History in NYC is adding a brand-new 230,000-square-foot wing to its footprint in February with the opening of the years-in-the-making Gilder Center. Rising on the west side of the museum, the new Gilder Center adds tons of exhibition space, an expanded library, and a variety of classrooms to connect the museum to the public. Its popular, seasonal butterfly conservatory gets a permanent home with 80 species of butterflies flitting around the 3,000-square-foot space. A separate 5,000-square-foot insectarium houses live and pinned insects including a colony of leafcutter ants. We are also particularly intrigued by the Invisible Worlds display, which promises an interactive science-and-art projection played in a loop, detailing the interconnectivity of all lifeforms, in a space as big as a hockey rink, with ceilings soaring up to 23-feet-high meant to evoke a sense of infinity. Be sure to check back in February, as you know we'll be among the first to visit and give you all the details.
Hosted by The Franklin Institute, this blockbuster installation opens in February to celebrate the Walt Disney company's centennial anniversary. More than 250 artifacts are on display spread over 10 themed galleries, highlighting the wide-ranging catalog of Disney brands from its stars of the screen to its world-class attractions. The Franklin Institute routinely debuts some of the best kid-friendly exhibitions in the country, so this is one of the few exhibits at an existing museum that I'd actually plan a trip around.
We love a museum where touching and interacting with the work is encouraged, and that's exactly what WNDR is bringing to Boston. This Instagramable, interactive museum offers a multi-sensory experience that mashes up art and technology and invites guests to engage with and experience the artwork from infinity rooms to interactive projections, WNDR promises to be a completely new museum experience. And you guessed it, we will be there opening day, so stay tuned for the inside scoop.
RELATED: Top Children's Science Museums Across the US for Families

A new STEM-inspired play space is coming to NYC. Photo courtesy of Genius Gems
Local Openings Mommy Poppins Can't Wait for in 2023
We're long-time fans of this STEM-inspired play space, which has a Millburn, New Jersey outpost, and can't wait to check out the new NYC space. If your kids are crazy for Magna-Tiles, this spot will wow them. The new Genius Gems, which is located on Sixth Avenue in Chelsea, spans two floors and nearly 10,000 square feet of space and houses more than 100,000 magnetic tiles and accessories—the largest collection in the world. Kids can participate in building challenges, visit a design bar to make their own Glitter Tiles—Genius Gems' house brand—or slime, and enjoy STEM classes, parties, camps, and more.
Connecticut's well-known amusement park Lake Compounce is set to add a floating stage to its attractions this Memorial Day Weekend. The waterside attraction will host music and live entertainment on a floating platform that puts the beauty of the lake in the background.

It's a whole new generation of Lego Discovery Centers. Photo courtesy of the Lego Discovery Center
Set for a summer opening, Springfield's Lego Discovery Center promises an all-new look and feel as a "new generation" of Lego Discovery Centers. While details are still coming together, expect a 30,000-plus-square-foot Lego-centered play space geared toward Lego lovers from ages 2-12. Enjoy small-scale rides like the Imagination Express, an interactive train ride where families collect points along the way, plus a dino-themed carousel in the Lego Duplo section. Mini masters will go crazy for the Space Mission section, where they're tasked with building rockets and blasting them off with the help of digital animation.
Immersive art experiences have been popping up in Mommy Poppins' cities across the US, but we've never seen one filled with this much Disney magic! Located at Boston's Lighthouse Artspace, the experience, set for a February debut, includes scenes from Disney favorites old and new, plus sing-alongs, and sparkling-interactive wristbands that magically guide you through the experience.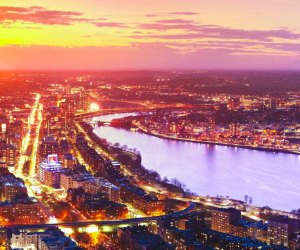 Beautiful, beautiful Boston. When was the last time you visited? Photo courtesy of View Boston
Replacing the old Skywalk Observatory, View Boston promises a completely new observation deck experience in the heart of the city at the Prudential Center. A three-floor experience offers both indoor and outdoor viewing platforms, plus immersive exhibits, and dining with stunning views, including a 51st-floor cocktail lounge and a bistro on the 50th floor.
This brand-new development debuts in the shadows of SoFi Stadium. If you're not a Rams fan, there are plenty more things to do in the neighborhood. Come for a concert, enjoy 12 miles of walkable trails, catch the latest big-screen releases, and spend the whole day shopping, eating, playing, and exploring.
California is set to open its first state park in 13 years at this site in the San Joaquin Valley. The sprawling 2,100-acre property has been under the stewardship of nonprofit River Partners for a decade, which managed its conversion from farmland back to its former natural habitat suitable for fish, birds, and more wildlife. Once the restoration is complete, California Governor Gavin Newsom is expected to purchase the plot and designate it the state's newest protected park. We're big fans of state and national parks, and highly recommend planning a trip to explore at least one with your family this year; use our National Parks Family Travel Guide to get inspired.
What kid-friendly openings are you most excited about? Let us know what's on your 2023 list of things to do on our Facebook page.
Click Here to Sign Up!
i