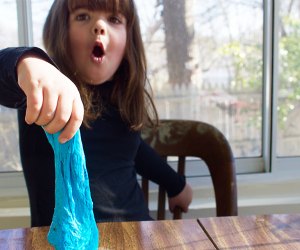 25 Great Rainy Day Activities for Long Island Kids
When it's raining outside, it's time for indoor fun. We've found 25 things to do across Long Island sure to brighten even the gloomiest of rainy days. We're talking Long Island's coolest indoor play spaces, sports centers, and fun zones; the latest museum exhibits, and the newest places to visit.
Of course, if you decide to just stay home, we've got you covered there, too, with plenty of creative indoor boredom busters.
For even more fun things to do, check out our Event Calendar, which is filled with plenty of fun, daily events.
Editor's note: While we are trying to promote safer activities that occur outdoors or with social distancing guidelines in place, please keep your family and others safe by always wearing a mask and maintaining appropriate social distancing. If you arrive at an event that appears too crowded, try using the "nearby" search feature on our Event Calendar to find something else to do.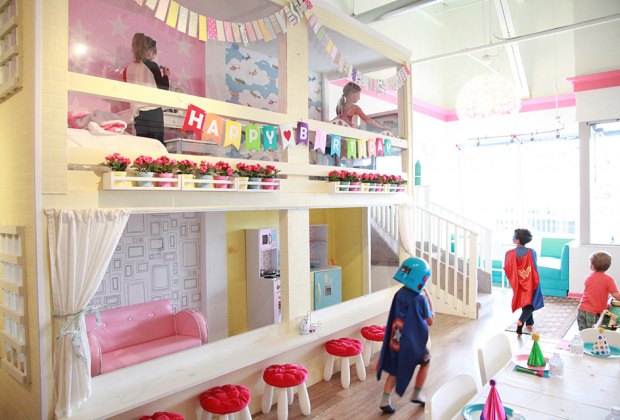 Grab the kids and head over to Liddle Bites in Long Beach for a snack and playtime.
Fun Rainy Day Activities Across Long Island
1. Visit one of Long Island's play cafés. Or, book a private play date at one of these tot spots.
2. Stuck working with kiddos who need to get out and play? Book a session of supervised play at Social Play Haus while you work at a high-top table nearby.
3. The Long Island Explorium in Port Jefferson offers plenty of hands-on activities and exhibits that are both fun and educational, but you must book your private visit in advance.
4. Challenge your kids to a friendly game or two of bowling, bumpers optional.
5. Instead of bouncing off the walls in your living room, let your kids work off some of their energy at one of Long Island's play spaces open now.
6. Reading is a great way to spend a rainy afternoon. Head to your local library to check out some books, and don't forget about other perks available from libraries, including FREE museum passes.
RELATED: Great Family-Friendly Museums on Long Island

Thrill the kids with a trip to Pole Position for go-kart or slot car racing.
7. If you have a tween or teen, head to a go-kart or slot car racing destination for some high-energy fun.
8. Go for a swim…indoors, of course, at one of these family-friendly Long Island indoor pools.
9. Head to a Long Island candy shop and let your kids (and yourself) sample something sweet.
10. Head to Ikea in Hicksville, where you can combine a day of shopping with lunch at the store's family-friendly restaurant. While the supervised play space Smaland is currently closed, there are still plenty of child-friendly areas to explore.
11. So many museums, so little time. Head to Museum Row in Garden City, where the Long Island Children's Museum and Cradle of Aviation are just waiting to be explored.
12. If marine life fascinates your children, check out the Long Island Aquarium, where something cool is always happening.
RELATED: Where to Host Birthday Parties on Long Island in 2021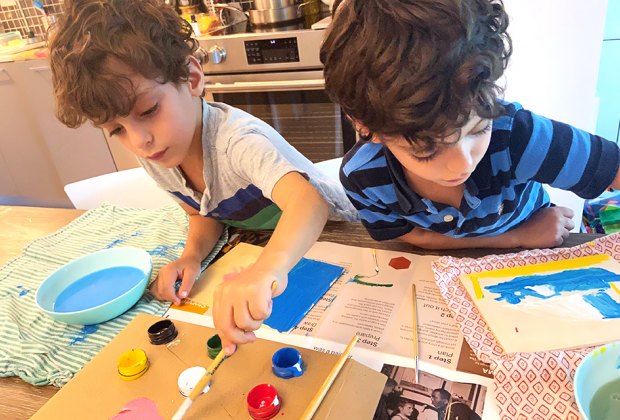 Watch your budding artists engage in an art activity with a takeaway art kit. Photo by Sara M.
13. Pick up a takeaway art kit or nurture your little artists at one of these local art studios.
14. Learn about our Island's ecology and visit the friendly resident animals at Tackapausha Museum and Preserve, a south shore nature sanctuary. It's open Thursdays through Sundays.
15. Long Island is host to a bevy of awesome indoor arcades, which are all newly reopened. The Cradle of Aviation also has a playable Arcade Age exhibit where you can show your kids how far gamer graphics have come!
16. You scream, I scream, we all scream for ice cream, so head to one of these local ice cream shops for a sweet treat.
17. Go out to eat in an igloo. Whether it's for breakfast, lunch, or dinner, there's no shortage of family-friendly restaurants on Long Island.
18. Check out our list of what's open now on Long Island and support another great local business.
RELATED: 100 Things To Do on Long Island With Kids Before They Grow Up

Try some easy science experiments with go-to kitchen ingredients. Photo by Sara M.
At-Home Boredom Busters for Rainy Days
19. Turn your kitchen into a laboratory for the day, using some of these easy science experiments from everyday household stuff.
20. Whip up a batch of slime for some silly fun in the kitchen.
21. Stay home and set up your own indoor obstacle course or an indoor fort.
RELATED: 50+ Genius Cardboard Box Crafts and Activities for Kids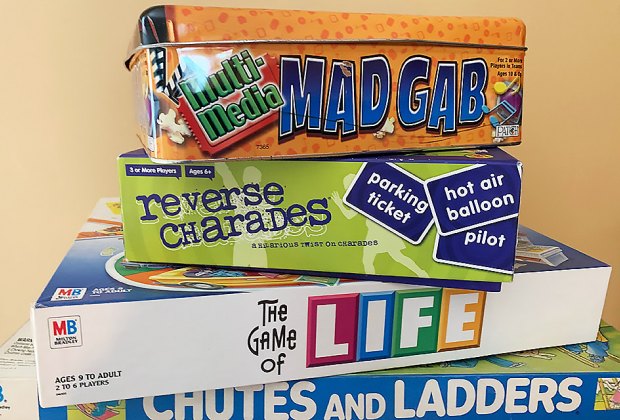 Break out some board games for old-fashioned fun on a rainy day. Photo by Lisa Mancuso
22.Grab some board games and have a game-playing marathon. Or, deal the cards and teach your kids some new tricks.
23. Whip up a tasty, homemade, ultra-easy pop tart recipe.
RELATED: Guide to Easy Recipes for Kids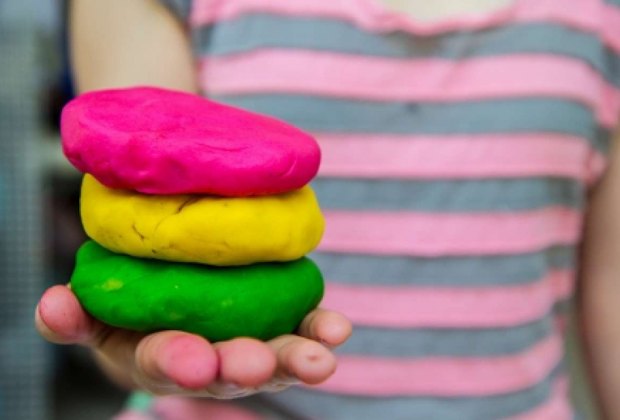 Play dough is easy to mix and a little less messy than slime! Photo by Mommy Poppins
24. Mix up a batch of play dough and have fun creating.
25. Make some popcorn, turn down the lights, and host a Netflix party, watch a movie, or binge a family-friendly series.
This post, originally published in 2017, is updated annually. Unless noted, photos courtesy of the venues