Indoor Activities for Kids: 25 Things To Do on Long Island on a Rainy Day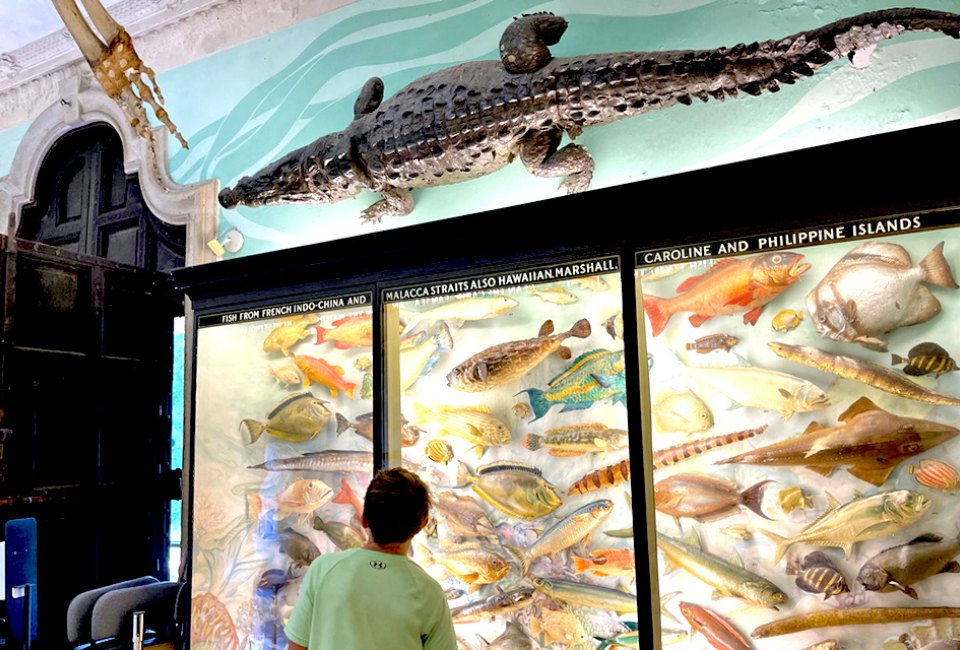 9/5/22
- By
Jaime Sumersille
Indoor activities that can keep kids occupied for hours are crucial when it's rainy, cold, or just plain yucky outside. We've found 25 things to do across Long Island that will brighten even the gloomiest of days. Our roundup includes Long Island's top indoor play spaces, sports centers and fun zones, the latest museum exhibits, and the newest area attractions to visit.
Of course, if you decide to stay home, we've got you covered there, too, with plenty of creative indoor boredom busters.
For even more fun things to do, check out our constantly-updated Event Calendar.
Get our picks for every weekend sent right to your inbox when you sign up for our newsletters.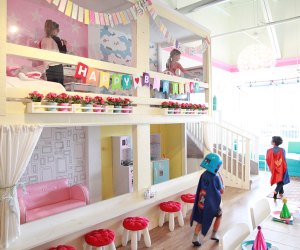 Grab the kids and head to Liddle Bites in Long Beach for a snack and playtime.
Indoor Activities Across Long Island
1. Enjoy a Cup of Joe
Visit one of Long Island's play cafés featuring menus filled with sweet treats and beverages.
2. Let the Little Ones Bounce and Play
Book a session at Social Play Haus and let little ones get all that extra energy out.
3. Ignite Your Child's Imagination
The Long Island Explorium in Port Jefferson offers plenty of hands-on activities and exhibits that are both fun and educational.
4. Aim for a Strike
Challenge your kids to a friendly game or two of bowling at Long Island's best alleys, where bumpers are optional.
5. Have Your Toddlers Work Off Their Energy
Instead of bouncing off the walls in your living room, visit one of the best play spaces for Long Island toddlers.
6. Find a New Favorite Novel
Reading is a great way to spend a rainy afternoon. Head to your local library to check out some books, and don't forget about other perks available from libraries, including FREE museum passes.
7. Host a Cannonball Contest
Go for a swim…indoors, of course, at one of these family-friendly Long Island indoor pools.
8. Sample Something Sweet
Head to a Long Island candy shop and let your kids (and yourself) indulge.

Thrill the kids with a trip to Pole Position for go-kart or slot car racing.
9. Enjoy Some High-Energy Fun
If you have a tween or teen, head to a go-kart or slot car racing destination.
10. Get in the Spirit of Sweden
Head to Ikea in Hicksville, where you can combine a day of shopping with exploring plenty of child-friendly areas inside the store. Note that the store's family-friendly restaurant and supervised play space Smaland are currently closed.
11. So Many Museums, So Little Time
Head to Museum Row in Garden City, where the Long Island Children's Museum and Cradle of Aviation are ripe for exploration.
12. Visit Some Sea Creatures
If marine life fascinates your children, check out the Long Island Aquarium, where something cool always happens.
13. Learn About Our Island's Ecology
Visit the friendly resident animals at Tackapausha Museum and Preserve, a south shore nature sanctuary. It's open Thursdays through Sundays.
14. Grab Your Quarters
Long Island is host to a bevy of awesome indoor arcades.
15. You Scream, I Scream, We All Scream For Ice Cream
So head to one of these local ice cream shops for a sweet treat.
16. Close Your Kitchen
Whether it's for breakfast, lunch, or dinner, there's no shortage of family-friendly restaurants on Long Island. Some even have times when kids eat for free.
RELATED: 65 Indoor Activities for Kids on a Rainy Day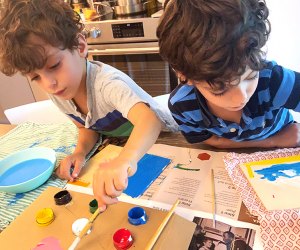 Watch your budding artists engage in an art activity with a takeaway art kit. Photo by Sara M.
17. Nurture Your Little Artists
Check out one of these local art studios that offer classes for kids.
18. Relax in the Theater
Sit back and enjoy a movie in the theater or check out one of these family-friendly flicks from the comfort of your couch.
19. Lace Up Your Skates
Head to one of these indoor ice skating rinks and practice your turns.
20. Try For A Hole In One
Gather your favorite foursome and play mini-golf at one of Long Island's indoor courses.
21. Visit New Heights
Climb the walls at Melville's indoor rock climbing gym, The Gravity Vault.
22. Practice Your Golf Swing
Head to Top Golf in Holtsville. Kids can try to knock down Angry Birds while adults can practice for their next game.
23. Captivate Your Little Listener
Visit one of these great storytimes for Long Island kids and enjoy someone else turning the pages for once.
24. Go Back to The Gilded Age
Visit the Vanderbilt Mansion, where you can take a tour, see animal exhibits from the former owner's extensive travels, and check out an out-of-this-world show at the planetarium.
25. Watch a Kid-Friendly Performance
Get tickets to a kid-friendly show at the Engeman Theater in Northport.
This post, originally published in 2017, is updated annually. Unless noted, photos courtesy of the venues