Fun Things to Do on Long Island This Weekend With Kids: Ice Festival, Winterfest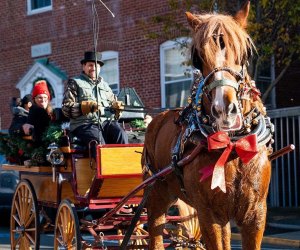 Looking for the best things to do on Long Island this weekend? Here are some family-friendly events and activities to add to your list for this weekend.
Warm up and get creative at WinterFest at the Heckscher Museum of Art. Dissect an owl pellet at Connetquot State Park or tap into some missing maple sap at Hempstead Lake State Park.
We've got our eyes on the sky, and the potential heavy snowstorm, so double-check that all events are on before heading out. If you find yourself snowed in, consult our Family Activity Calendar, which offers a flurry of fun, including virtual and streaming options! Of course, our list of 50 snow day boredom busters is a handy resource, and once the storm clears Long Island's best sledding hills await.
More Things To Do on Long Island This Week With Kids:
Be sure to check with each venue for its COVID guidelines and requirements before heading out to any event, and read more about local public safety protocols here. Some events are getting canceled or postponed at the last minute.