Harlem Globetrotters, Black History Month Celebrations and More Things To Do in Houston this Weekend with Kids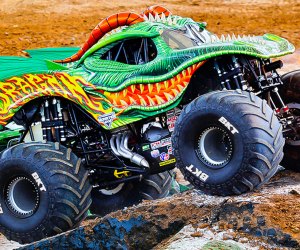 Looking for the best things to do in Houston this weekend? Here are some family-friendly events and activities to add to your list for this weekend.
It's the first weekend of February, and it's a wild one! You can have amazing animal encounters at the Houston Botanic Gardens, go on armadillo adventures at the Houston Arboretum and Nature Center, or experience an Owl Prowl at the Houston Audubon Raptor Center.
Also, February is Black History Month, and the Children's Museum Houston is having a Black History Month Celebration all weekend to celebrate the legacy and contributions of the African American community.
And this weekend The Harlem Globetrotters will be in town. The Globetrotter stars are sure to bring their amazing basketball skills, outrageous athleticism, and a non-stop good time to Houston.
For more things to do this month, be sure to check out our list of the Best of February events, and we're adding more events to our family activity calendar every day, so don't forget to check it frequently.
More Things To Do in Houston This Week with Kids: