Mud Day and More Things To Do in Houston this Weekend with Kids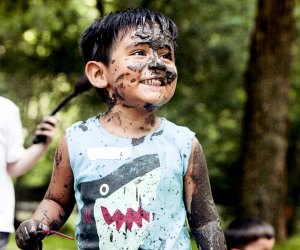 Looking for the best things to do in Houston this weekend? Here are some family-friendly events and activities to add to your list for this weekend.
Let's get muddy this weekend! In honor of International Mud Day, Nature Discovery Center is throwing a Mud Day bash that will have kids stomping and playing their way through the goop. Sometimes you just have to embrace the idea that a little dirt never hurt, and make sure to wear your oldest clothes and bring lots of towels! You can also head to The Water Works for the Kids Let's Party! Fest for a full day of activities. For a peek into the past, be sure to catch The Fairytale Project at Discovery Green, where an African-American family reconnects with their East Texas roots and leans into the things in life that matter the most.
Don't forget to check out our Ultimate Summer Bucket List, our list of the Best Splash Pads and Sprinkler Parks in Houston for Kids, and these fun Drive-In Movie Theaters In and Around Houston.

More Things To Do in Houston this Week with Kids: