Bricks by the Bay, Bubblefest, and More Things To Do in San Francisco Bay Area this Weekend with Kids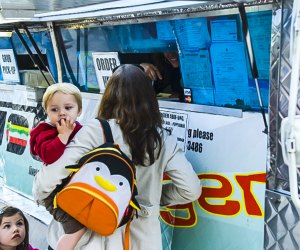 Looking for the best things to do in San Francisco and the Bay Area this weekend? Here are some family-friendly events and activities to add to your list for this weekend.
First of all, congratulations to our Golden State Warriors for being NBA Champs!
Time to switch gears from lunch packing and carpool planning; now it's time for summer camp packing and vacation planning. Time to slow down a bit, maybe plant some seeds in the backyard or grab some take-out for an outdoor movie screening. Or hit the town: Friday Nights at OMCA is back with amazing food from Off The Grid (Senor Sisig anyone?) with access to the gardens and exhibits. LEGO fans can see some pretty amazing displays at Bricks by the Bay, and the littlest ones can have a blast at the Habitot Museum Pop-Up.
There are so many things to do this weekend in San Francisco, but if you opt to stay home, you can also kick off the first official weekend of summer with some activities from our Ultimate Summer Bucket List Ideas: 100 Free Outdoor Games and Activities for Kids.
More Things To Do in San Francisco Bay Area this Week with Kids: