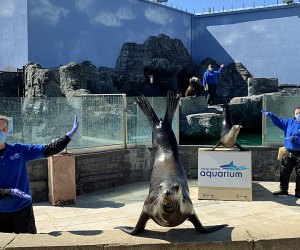 Winter Fun List: 25 Things To Do With Long Island Kids
The holiday bells may have jingled, but winter is far from over. This year is more challenging than most when it comes to winter fun and ensuring our kiddos are entertained no matter the temperature outside. Many of our favorite indoor places to play closed their doors early in 2020 and those that have re-opened are likely running at reduced capacity.
Have no fear; you can get through this winter without too many boredom-induced tantrums. So, do a little planning, arm yourself with a mask and some hand-sanitizer, and fill your days with these seasonal picks. We've found 25 ways to beat the winter blues, ranging from visits to our favorite museums to winter sports, outdoor adventures, and more.
Still eager for seasonal entertainment? Check out our Winter Fun Guide and Event Calendar for more inspiration.
Editor's note: While we are trying to promote safer activities that occur outdoors or with social distancing guidelines in place, please keep your family and others safe by always wearing a mask and maintaining an appropriate distance. If you arrive at a venue that appears too crowded, try using the "nearby" search feature on our Event Calendar to find something else to do. Keep in mind, many indoor attractions now require advance ticket purchases or timed-entry reservations, so plan accordingly.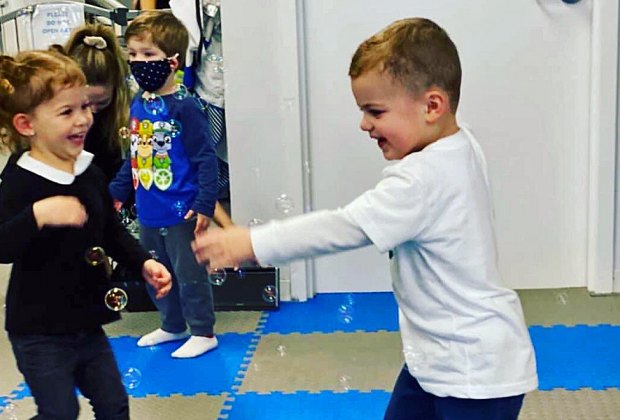 A Latte Fun offers families a chance to book its entire space for private playtime. Photo courtesy of the venue
Indoor Destinations For Winter Fun
1. Schedule a VIP Playdate with your pod at A Latte Fun. For $25 per child, you can rent out the play space for two hours and keep germs to a minimum. Playdates require a minimum of six children and come with pizza and a juice box.
2. The Long Island Children's Museum continues to engage children of all ages with its kid-focused exhibits and activities.
3. Lace up your bowling shoes, find the perfect sparkly ball, and engage in some good, old-fashioned family competition at one of Nassau or Suffolk County's premier bowling alleys.
4. Explore underwater treasures, say hello to the penguins, and feed the stingrays at the Long Island Aquarium.
RELATED: Winter Fun Guide for Long Island Families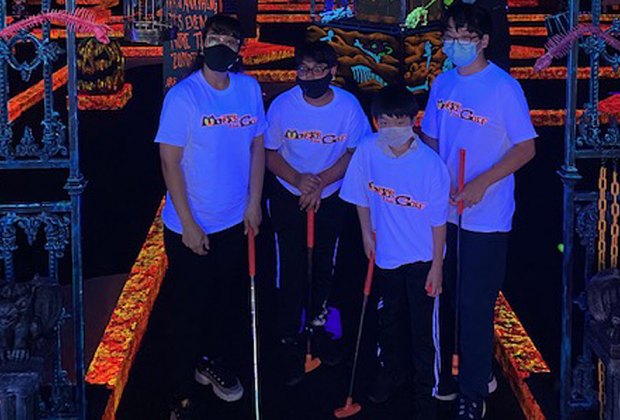 Monster Mini Golf welcomes visitors for its glow-in-the-dark experience. Photo courtesy of the venue
5. Believe it or not, some of Long Island's best mini-golf venues are indoors, including Monster Mini Golf in Deer Park and Glowgolf at Roosevelt Field Mall in Garden City.
6. Done enough ice skating? Try roller skating at United Skates of America in Seaford. Reservations required.
7. The Children's Museum of the East End welcomes guests for interactive fun and learning. Kids can learn to sail, meet some special hand-puppets, get a hole-in-one on the mini-golf course, or play chef at the CMEE Food Truck.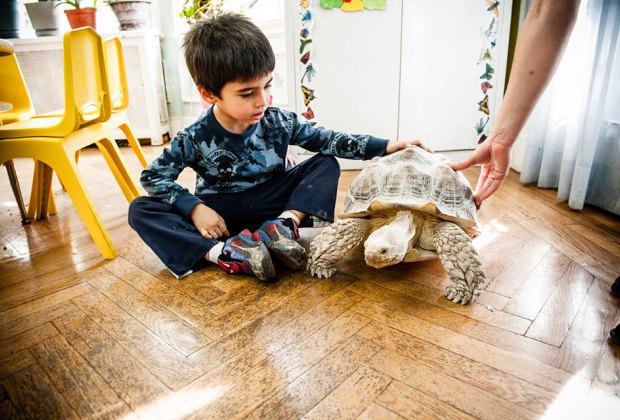 Say hello to the "residents" at the Science Museum of Long Island. Photo courtesy of the museum
8. The Science Museum of Long Island boasts after-school workshops, STEM-based events, and even nursery science programs.
9. Enjoy a toddler storytime paired with a sensory activity at The Nesting Place's Saturday series.
10. If you have a wannabe firefighter on your hands, learn about the history of firefighting and take part in hands-on exhibitions at the Nassau County Firefighters Museum and Education Center.
RELATED: Guide to Long Island Museums and Art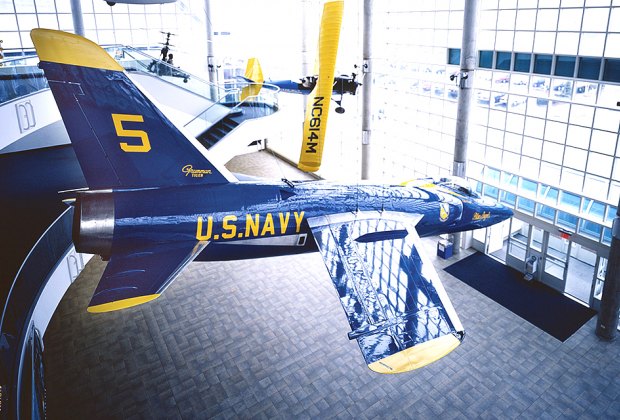 Aspiring aviators love the life-size planes at the Cradle of Aviation Museum. Photo courtesy of the museum
11. With more than 75 examples of aircraft and spacecraft and a planetarium, you'll find plenty to do and lots to learn at the Cradle of Aviation Museum, which welcomes back its Arcade Age exhibit.
Outdoor Destinations For Winter Fun
12. Perfect your figure-8s at a local outdoor skating rink.
13. Get close to nature with a visit to one of these local nature centers that offer plenty of trails to explore, critters to meet, and more all-seasons fun.
14. Explore your favorite shore in a whole new way with one of these local beach walks.
15. See grand works of art outdoors at the Nassau County Museum of Art or one of these outdoor art destinations nearby.

It's a steep climb up some of the sledding hills at Cedar Creek Park. Photo by Dara Addonizio.
16. Grab your sled and hit one of these local hills the next time the flakes fly.
17. Enjoy the adorable farm animals at these local farms and petting zoos.
18. Hikes aren't just for the summer and fall. Explore these winter walks.
19. Embark on an outdoor scavenger hunt at the Center for Science Teaching and Learning and learn how animals survive the cold.
RELATED: Stay-at-Home Guide: 100s of Activities For Families On-Pause

Hot chocolate bombs are a fun at-home activity with a sweet ending. Photo by Ally Noel
At-Home Activities for Winter Fun
20. Whip up a batch of homemade hot cocoa bombs to enjoy when the flakes start to fly.
21. Build an epic indoor fort and set up shop inside for the day.
22. Pull out the mismatched Lego pieces and try one of these 100 projects.
23. Give your brain a workout with these 64 science experiments that use common, everyday supplies.
24. Build an igloo, paint the snow, or try one of these other outdoor snow day activities.
25. Cold have you shut-in? Cross off a few of these indoor snow day boredom busters.
This post, originally published in January 2016, has since been updated.