8 Awesome Art Classes for Long Island Kids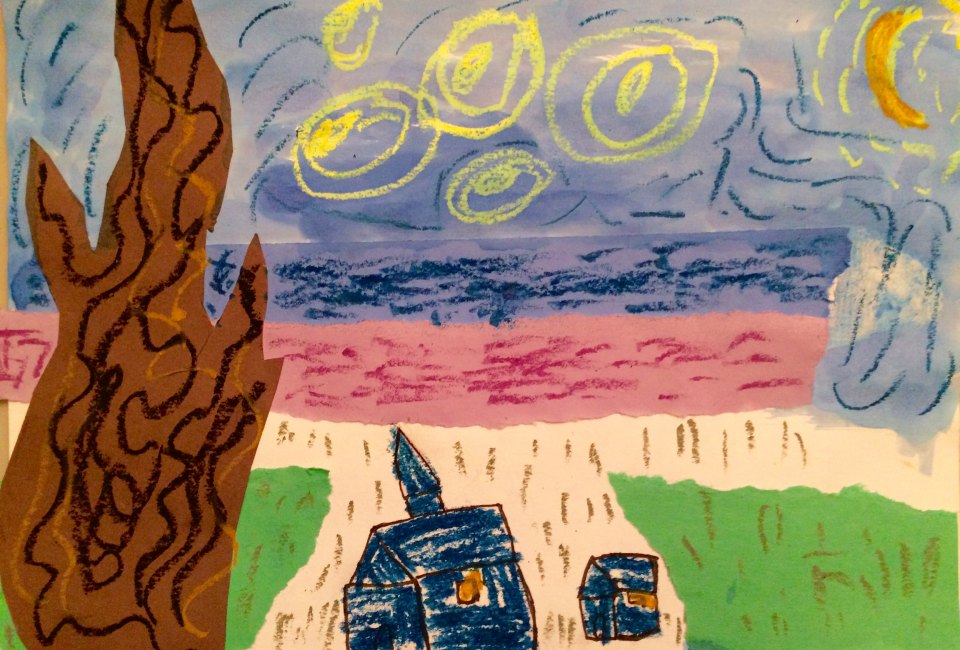 8/16/21
- By
Jaime Sumersille
Help your little one nurture his or her creative side with these Long Island art classes geared toward kids. From finger painting for toddlers to upcycled art creations, there's a class for every art-centric interest. And for more art fun, see our post on Awesome Art and Crafts Studios for Kids on Long Island.
Looking for other after-school and enrichment classes on Long Island? Be sure to check out Long Island Classes Guide.

Art Classes for Toddlers, Tweens, and Teens on Long Island
10 Hollow Lane, Westhampton
631-902-2655
Art of life children's art classes are offered on Sundays and Wednesdays after school. Drop-ins are also welcome.
141 East Main Street, Riverhead
631-369-2171
East End Arts offers a Creative Kids After School Program for children in grades K-4. Art classes here focus on different disciplines, including music, drawing and painting, theater, creative writing, mixed media, etc.
14 Cold Spring Road, Syosset
516-802-5885
iSchool offers art classes for kids as young as 3 years old with its Petite Picassos program, where students learn the basics of art and drawing. At age 8, kids move on to Monet & Matisse. Classes in portrait and figure drawing and cartoon creations are also available.
64 Railroad Avenue, Sayville
631-218-9797
Infants to teens can take art classes at Mini Monet. Class offerings include Big Messy Art (ages 18 months-2 years), Storybook Art (ages 3-5), Mixed Media (ages 5-8), and more.
183 South Street, Oyster Bay
516-922-8300
Children ages 20 months and older can attend classes at Not Just Art. Class selections include Art Together parent and child classes (ages 20 months-4 years) to Crazy Concoctions (grades K-2) to Do You See What I See? (grades 3-6). Classes are also offered at Once Upon a Treetop in Plainview.
72 Broadway, Greenlawn 631-261-5500
For kids ages 2-12, Picasso Kids allows children to freely explore all aspects of art and the art-making process. Each art class is tailored to age-appropriate activities. For example, Petite Picassos (age 4) includes paint, clay, crayons, oils, pastels, collage, and more. Mommy-and-me classes are also offered.
146 Main Street, Port Washington
516-944-3142
Artist Dara Dvora offers everything from mommy-and-me creative p[lay classes and storytime and art for the PreK set to children's multimedia and sketch classes for older kids. There's also Ladies Night Wine & Paint on Wednesdays (reservations required), as well as birthday parties and a summer camp.
200 Port Washington Boulevard, Manhasset
516-304-5797
At The Art Guild, children ages 5-7 can sign up for Art Explorations, working with different materials including drawing, paint, and collage. Kids 8-12 will enjoy the Children's Art Studio, where there is a focus on still life, self-portraits, and using their imaginations. Students 12-18 can sign up for fashion drawing and design.