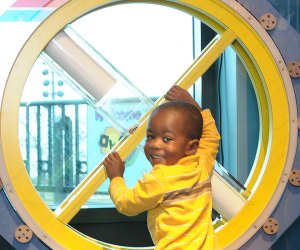 Best Science Museums for Kids on Long Island
We all know how important it is to get kids involved with STEM … and since the first letter in STEM stands for Science, why not start there?
A great way to get your kids more interested in science is to bring them to one of a number of excellent family-friendly museums across Long Island. From hands-on exhibits to workshops and STEM classes, spending a few hours at any of these museums is sure to spark curiosity in your child. And that might be all he or she needs to one day become the next Albert Einstein or Marie Curie.
For more ways to get your kids excited about the exciting worlds of STEM and STEAM (Science, Technology, Engineering, Arts, and Math) check out our Long Island classes and enrichment guide.
Center for Science Teaching and Learning — Rockville Centre
Located in Tanglewood Preserve, this instructional center offers a number of science clinics each month for children ages 5-12. Its "Sunday Science" program includes hands-on projecs in topics such as chemistry, camouflage, dinosaurs, and even dissections. Warning: Some activities can get messy and some take place outside so dress appropriately.

Let your imagination fly away at the Cradle of Aviation Museum.
Cradle of Aviation — Garden City
Let your child's imagination take flight at the Cradle of Aviation, which celebrates Long Island's aviation history. Exhibits feature airplanes and space crafts, including a hot air balloon and an Apollo lunar module. There are hands-on exhibits and actual cockpits to explore; IMAX shows to see; and themed events to attend throughout the year. The Junior Jet Club is a play area geared to kids 6 and younger. Birthday party packages are available.
Garvies Point Museum and Preserve — Glen Cove
This facility on Nassau's North Shore focuses on Long Island's geology and archaeology, and particularly its Native American roots. Kids can learn about Long Island's glacial history and see dramatic displays of changes in its climate and sea levels. Garvies Point Day, held each August, features nature workshops and butterfly and bird-watching tours. Each September the museum sponsors a Coastal Cleanup Day to offset beach erosion.
RELATED: Nature centers sure to delight LI kids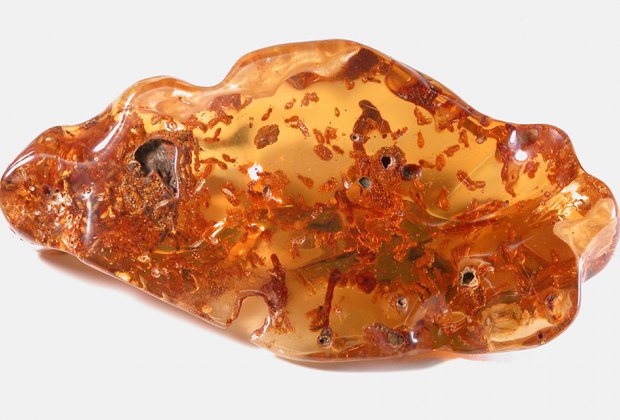 This amber stone at the Hicksville Gregory-Long Island Earth Science Center contains hundreds of fossilized termites.
Hicksville Gregory Museum-Long Island Earth Science Center — Hicksville
This museum was founded more than 50 years ago by Dr. Gardiner Gregory and his wife, Anne. Originally located in their Hicksville home, it since has moved to its current location, the Heitz Place Courthouse. The museum's focus is on Earth science and its exhibits include an extensive collection of fossils, fluorescent stones, and more. Tours and children's programs are appropriate for kids ages 4 to 14.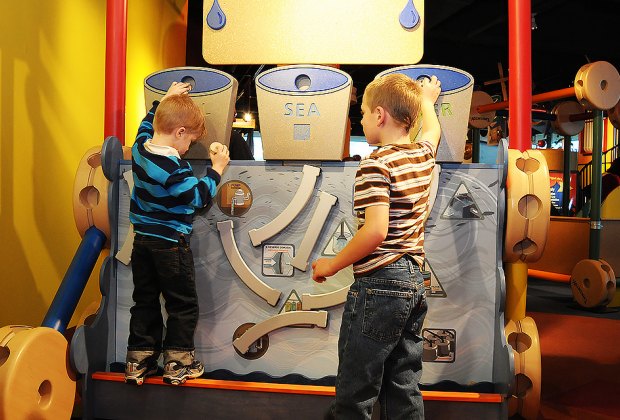 TINKERTOY: Build Your Imagination is a popular 2018 addition to the Long Island Children's Museum.

Long Island Children's Museum – Garden City
This museum is packed with interactive exhibits, programs, and play spaces that help kids explore and discover how things work, all while having fun. The popular "Bubbles" exhibit teaches all about the interaction of light and molecular structures and lets kids create giant bubbles of their own. 2018's newest exhibit, TINKERTOY: Build Your Imagination, has a strong STEM focus that includes giant replicas of the classic construction toy. Birthday party packages are available, plus STEM programs, live performances, and more. Great for kids of all ages, and children 3 and younger can enjoy TotSpot, a play space just for toddlers.
Long Island Science Center – Relocating to Riverhead in September 2018
Committed to keeping children informed and excited about all things STEM-related, this museum offers interactive and hands-on exhibits, including one on rainforest animals and another on the inventions of Leonardo da Vinci. The museum's exhibits are most appropriate for children in pre-kindergarten to grade 4. Note: The center's website says its relocation from Rocky Point back to Riverhead will be complete in September 2018.
RELATED: Great museum perks with your LI library card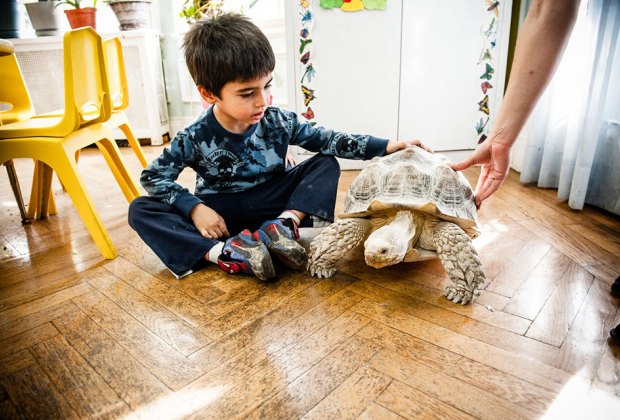 Don't miss Ruby, the Science Museum of Long Island's celebrity reptile.
Science Museum of Long Island – Plandome
Although there are currently no formal exhibits at this nonprofit science activity center located on Leeds Pond Preserve, the museum offers scheduled science workshops and programs on weekdays and weekends, and during school vacations for school-aged children. (Children must be preregistered for all programs.) Birthday party packages are available.
Photos courtesy of the museums