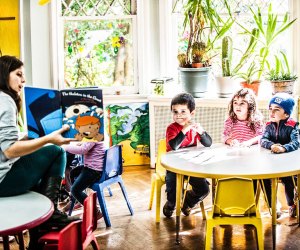 Enjoy Hands-On Learning at the Science Museum of Long Island
Located on picturesque Leeds Pond Preserve on Nassau County's North Shore, the Science Museum of Long Island, on the border of Manhasset and Plandome, boasts engaging, entertaining, and enriching workshops, camps, and year-round events for Long Island families.
Looking for more museum fun? Check out our list of some of the best family-friendly museums on Long Island. Our museums guide offers the complete lowdown on Long Island planetariums, science centers, historic sites, and more.
Scope out more fun in our guide to indoor play spaces on Long Island as well as our event calendar.
You won't find "DO NOT TOUCH" signs at the Science Museum of Long Island. Get ready to roll up your sleeves and dive in at this hands-on activity center that encourages interaction through education, workshops, camps, and events.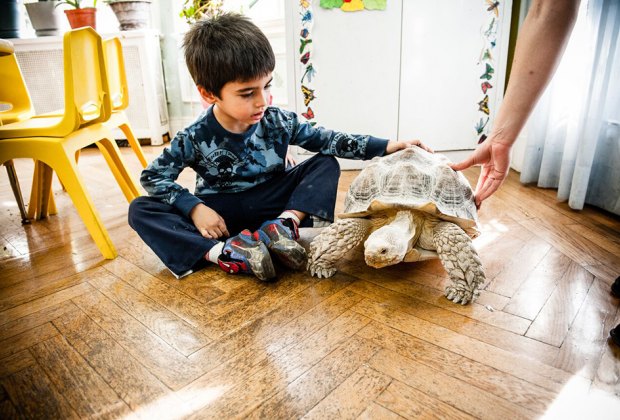 Spend time with SMLI's resident animals.
SMLI boasts eight weeks of summer camp fun. Kids in nursery school and older can attend one or all eight weeks. Bonus: At the end of each week, campers enjoy a special treat or activity that follows that week's theme. Get up close and personal with its animals to learn about super-powered species, or explore gooey substances, learn the chemistry of fireworks, and witness some amazing chemical reactions. Put your building skills to the test as you design, create, and test contraptions, or investigate a crime scene and apply real forensic skills to collect evidence and solve the case.
After-school workshops feature drop-off programs for children in grades K-3. Painting and drawing, the science of art, and a hands-on science class are just a few of the offerings.
Kids off from school? Have them stay and play at one of SMLI's holiday workshops. Children participate in experiments, create crafts, and observe demonstrations. From maple sugaring to candy chemistry, the rotating programs are so much fun kids won't even know they're learning. Shhhh!
RELATED: The best places on LI to learn about cultural diversity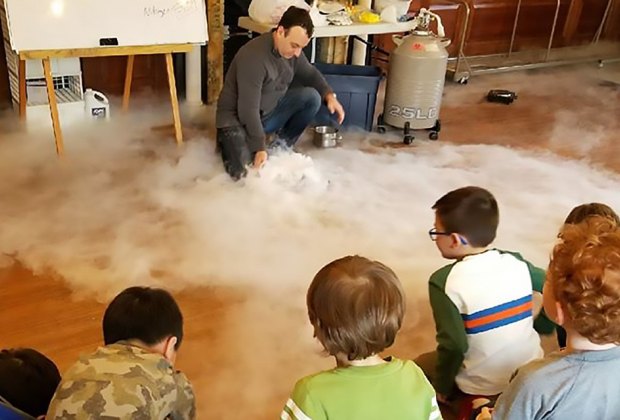 Enjoy some mind-blowing science experiments. ...
Its weekly S.T.E.M. Club for grades 4 and older focuses on video game development, 3D printing, robotics, and more. Families can join monthly or annually.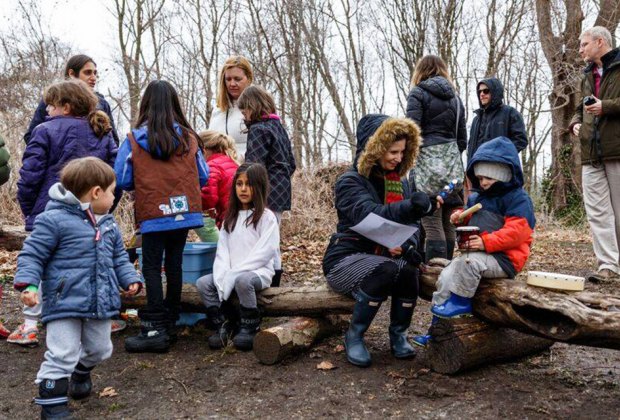 ... Or engage in some outdoorsy fun during the annual Holi festival.
The museum also plans one-of-a-kind family events annually, including a Holi festival to welcome spring. Embark on a mystical bus ride with characters and magic at the Trollstice Winter Trolley Express. Or scare up some sciency fun at its Halloween Science Spooktacular.
Looking for a unique birthday party option? SMLI has mastered the art of science-related parties, and can tailor an event to whatever your child is into at the moment. From volcanoes to paleontology to science, magic and animal encounters, let the staff plan your child the party of the year. Hosting an in-home party? No problem--SMLI scientists will travel to you. Note: These birthday bashes are best for ages 4 and older.
RELATED: Museum passes and perks with your LI library card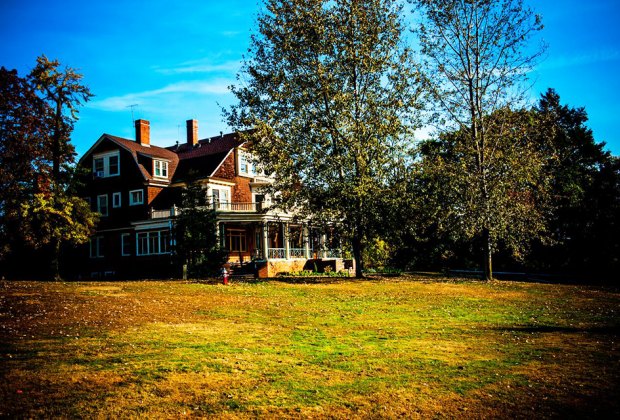 Groups can even consider an overnight at the expansive mansion.
All activities at the Science Museum are scheduled, pre-registered workshops. Be sure to call ahead if you're planing to visit. Scouts or large groups can even plan a private sleepover. Fingers crossed, you don't have any Night at the Museum-esque experiences.
The Science Museum of Long Island is located at 1526 North Plandome Road in Manhasset, north of Northern Boulevard and Exit 35 of the Long Island Expressway. The museum is less than a mile from the Long Island Rail Road's Plandome station on the Port Washington branch.
Want to explore nearby? Check out the Mommy Poppins guide to Port Washington.
Photos courtesy of the Science Center