The Best LI Destinations for Kids to Learn About Diversity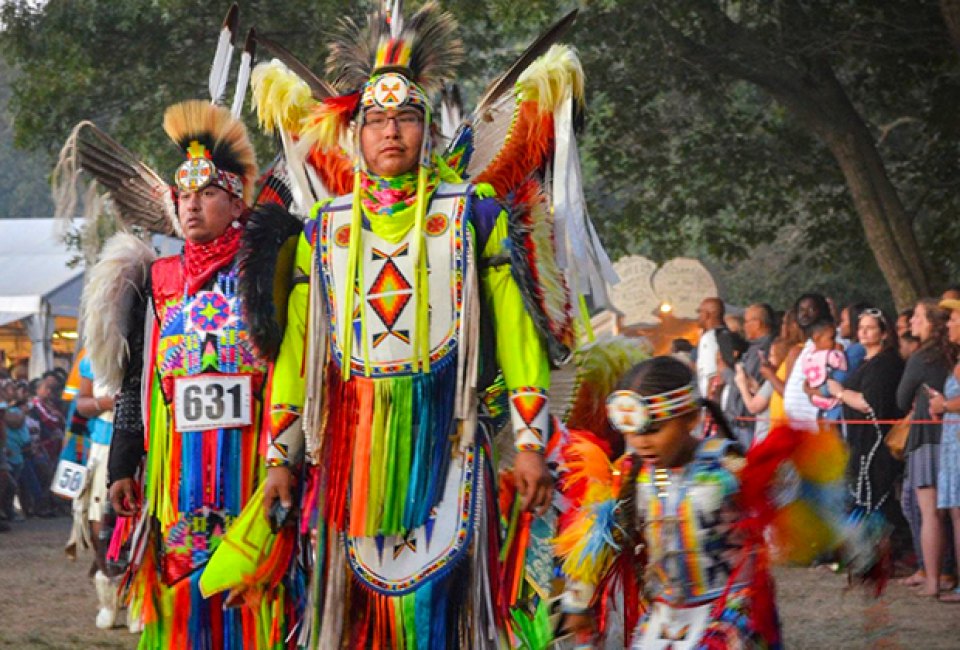 10/12/17
- By
Jaime Sumersille
It might be difficult for your wee one to imagine of a world outside of his or her Matchbox or Shopkins collections. However, teaching kids early on about different cultures can help them appreciate differences in people and traditions. These museums and historical sites offer educational information about the diverse cultures that make up Long Island.
For more Long Island spots brimming with information, visit our museum guide. From outer space to trains, there's an educational opportunity waiting to engage your family.
Nassau County
African-American Museum of Nassau County — Hempstead
With a mission to educate and promote appreciation of African-American culture, art and tradition, the museum offers interpretative exhibitions, collections and programs for the enrichment of the public—all with an emphasis on Long Island. Enjoy self-guided or docent-led tours. Parents take note: There are live jazz performances on the first Friday of the month.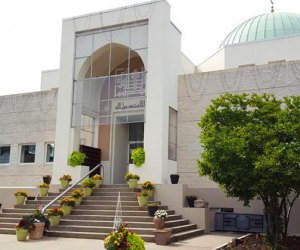 Explore Islamic culture at Westbury's Islamic Center of Long Island.
Islamic Center of Long Island — Westbury
This mosque offers visitors an introduction to Islam and welcomes non-Muslim groups and individuals to visit on Fridays at noon and observe the weekly prayer and sermon. Programs are in English. Tours can be arranged for public and private institutions.
Temple Beth Sholom Judaica Museum — Roslyn Heights
With both permanent and changing exhibits that include art, photography, paintings and more, the temple provides a broad scope of Jewish heritage from around the world. This conservative temple offers opportunities and services for families to celebrate year-round on Shabbat. Tours are self-led.
Holocaust Memorial and Tolerance Center of Nassau County — Glen Cove
Teaching history through education and community outreach, this memorial preaches the importance of tolerance—an important value for children of any age. It offers state-of-the-art audio and visual aids to guide visitors through exhibits as a well as a variety of workshops and anti-bias material for young people.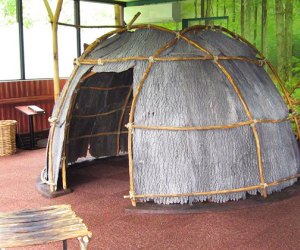 Peek inside this Native American shelter at Garvies Point Museum & Preserve.
Garvies Point Museum & Preserve — Glen Cove
A center for research and preservation of Long Island geology, this museum also focuses on Native American archaeology. Exhibits and educational programs correspond to various geology, archaeology and outdoor environmental themes. The museum hosts several family-friendly events throughout the year, including kids workshops, nature activities and its annual Thanksgiving Native American Feast.
Suffolk County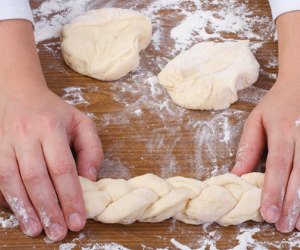 Enjoy challah making at the Rosenberg Jewish Discovery Museum.
Rosenberg Jewish Discovery Museum — Commack
Housed at the Suffolk Y JCC, this is a hands-on museum where families can learn through interactive displays about Jewish life, values, traditions and heroes, as well as about Israel and the Hebrew language. An exhibit takes visitors on a journey back in time to learn about the history of Long Island Jewry.
National Jewish Sports Hall of Fame and Museum — Commack
​Also housed at the Suffolk Y JCC, this athletic-themed museum is dedicated to distinguished Jewish sports figures. Plaques line the walls, offering insight to each individual's achievements. Inductees include baseball greats Sandy Koufax and Hank Greenberg and basketball legend Red Auerbach. That's a slam dunk.
The East End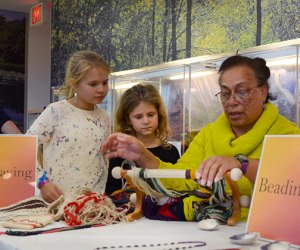 Discover the roots of Long Island's indigenous people at the Shinnecock Nation Cultural Center and Museum.
Shinnecock Nation Cultural Center and Museum — Southampton
With a 5,000-square-foot exhibition space, the museum has 10,000 years of history on display from the Shinnecock tribe's past on Long Island. New cultural materials are on permanent display, as well as artifacts from the tribe's hunting, fishing, and basket-weaving backgrounds. A spiral staircase leads to an extensive photo gallery of the Shinnecock people. Tours are guided, and include the Atlantis Marine Annex Center, where visitors might spot sharks, eels and other marine life. The museum hosts the tribe's annual powwow each year with festive drum dances, fire lightings, craft demonstrations, and more. Note: The museum closes in the winter.
Southold Indian Museum — Southold
Share the story of Long Island's first people with your kids. Education and entertainment are entwined at this archaeological outpost. See how basic rocks and other natural elements were turned into knives and drills by the native Indians. Once your kids see them, they might think twice before complaining about modern-day struggles. There are plenty of spiky arrowheads and spearheads to peruse. Also enjoy handiwork from Eskimo and Central and South American tribes.
Top photo: The Shinnecoc Nation Cultural Center and Museum hosts the tribe's annual powwow on Labor Day weekend. Photo by Matt Ballard. Photos courtesy of the venues