100 Things To Do In Houston Before Kids Grow Up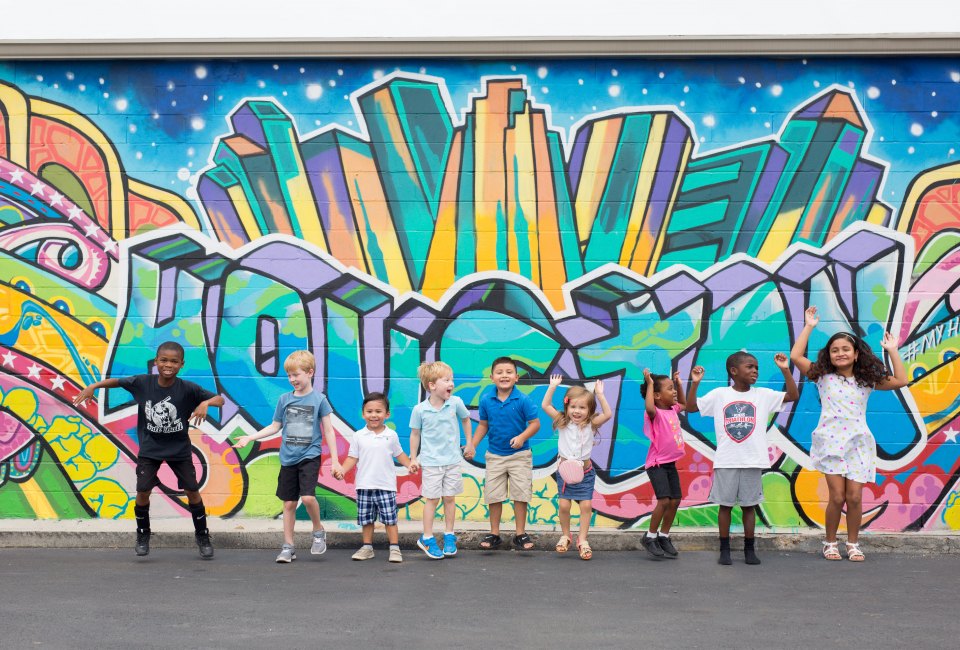 7/16/23
- By
Shary G-P
Check out these iconic things to do in Houston with kids—including attractions, events, activities, museums, and more—that every native Houstonian really must experience!
If you're a parent in Houston, you are bound to find fun activities to do with your kids of all ages anywhere in town. Whether you're a new or veteran parent, you know time flies by - kids grow up way too fast. We want to make sure you don't miss out on the most awesome, family-friendly activities around town. With warm weather basically all year around, Houston is the ideal place to enjoy wonderful parks and playgrounds, incredible museums, and fun play spaces. Whether you're a local or a visitor to Htown, we hope you can use this list to make some great new memories with your kids.
Sign up for our FREE newsletters to get posts like this delivered to your inbox, and check our event calendar for kid-friendly things to do every day.
If you're visiting several of the Top Tourist Attractions in Houston in a short time, it's worth looking into a Houston CityPass to save money on attractions like the Space Center, Houston Zoo, and Houston Children's Museum.
Top Things To Do In Houston For Visitors
While our list was written with kids growing up in Houston in mind, it's also a great list for families visiting Houston, since it's packed with all the best things to do with kids. Here are more helpful roundups for anyone visiting Houston:
And now...
100 Top Things To Do in Houston With Kids
1. Spend the summer touring Houston's free public pools.
2. Admire the dinosaurs at the Houston Museum of Natural Science.
3. Feed a giraffe at the Houston Zoo.
4. Taste the best Texas barbecue Houston has to offer.
5. Spend an afternoon on the Kemah Boardwalk.
6. Explore the exhibits at the Children's Museum of Houston.
7. Visit the pyramids at Moody Gardens.
8. Feed the animals at Old MacDonald's Farm.
9. Get lost in nature at the Houston Arboretum and Nature Center.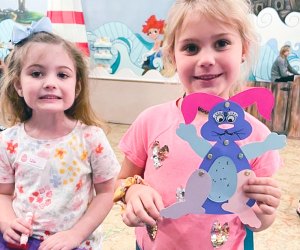 Some of the best children's museums are in the suburbs. Photo courtesy of The Woodlands Children's Museum
10. Explore The Woodlands Children's Museum.
11. Head to the Houston Fire Museum and go on a fire station tour.
12. Cool off in one of Houston's many splash pads.
13. Learn about local aviation history at the 1940 Air Terminal Museum.
14. Navigate the maze-like Orange Show Monument then play next door at Smither Park.
15. Spend the day discovering and playing at the Fort Bend Children's Discovery Center.
16. Reconnect with nature at the Bellaire Nature Discovery Center.
17. Shop, eat, and play at City Centre.
18. Go and explore the Houston Botanic Garden.
19. Take a stroller jog at a local nature path.
20. Take a trip back in time at George Ranch Historical Park.



Hermann Park, and its Kite Festival, are beloved features of Houston. Photo courtesy of the Hermann Park Kite Festival
21. Take the family to the Hermann Park Kite Festival.
22. Cheer on the home team at an Astros Game.
23. Check out some of the area's train museums, like the Rosenberg Railroad Museum and Galveston Railroad Museum.
24. Enjoy Constellation Field's kid-friendly amenities at a Sugar Land Space Cowboys game.
25. See toys from the past and learn about their history at the Houston Toy Museum.
26. Reach new heights at a ninja warrior gym or obstacle course.
27. Pick your own berries, pumpkins, or even Christmas trees at a Houston area farm.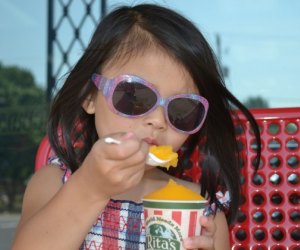 Rita's, photo courtesy of Cathy Stanley-Erickson via Flickr
28. Have a cool treat to beat the Houston heat.
29. Spend the day exploring the San Jacinto Monument and Battleship Texas.
30. Visit some of the city's best Houston museums for free.
31. See a performance at the Houston Ballet.
32. Take the family on an adventure in an escape room.
33. Escape the heat in an indoor playground.
34. Take a carriage ride to look at Christmas lights in River Oaks.
35. Play with stingrays at the Downtown Aquarium.
36. Dress up and see the animals at the Houston Zoo Boo and Zoo Lights.
37. Catch a performance on the stage at Miller Outdoor Theater.
38. Be mesmerized by Lights in the Heights during the holidays.
39. Head underground to explore the Downtown Tunnels.
40. Bring your toddlers to a local library for play and story time.



Don't forget an iconic bluebonnet photo each spring. Photo by Adam Baker, CC BY 2.0
41. Take a photo in a patch of bluebonnets.
42. Catch a theater performance just for kids at MATCH Theater.
43. Pet the animals and watch the trail riders during the Houston Livestock Show and Rodeo.
44. Tour the Bluebell Ice Cream creamery in Brenham.
45. Find alligators and camp out at Brazos Bend State Park.
46. Stare at the stars at the George Observatory.
47. Visit the Contemporary Arts Museum.
48. See bison at the Armand Bayou Nature Center.
49. Spend a weekend at Yogi Bear's Jellystone Park in Waller.
50. Enjoy a picnic at the Oil Ranch in Hockley.
51. Order chicken and waffles brunch at The Breakfast Klub.
52. Get a group together and feed the horses at the Mounted Patrol Stables.
53. Spend the day playing in Lake Conroe.
54. Get a taste of authentic Greek food at Houston's Greek Festival.
55. Take a trip down to Pleasure Pier in Galveston.
56. Feed the ducks and ride the train at Hermann Park.



Levy Park is one of the best playgrounds inside the loop. Photo courtesy of Levy Park
57. Play and have a picnic lunch at Levy Park.
58. Head down to the Houston Ship Channel and take a free boat tour.
59. Build a sandcastle at a beach in Galveston.
60. Get away for the weekend in The Woodlands.
61. Attend the Art Car Parade.
62. Go find and see Houston Murals.
63. Get up close and personal with alligators and reptiles.
64. See a jousting tournament at the Texas Renaissance Festival.
65. Take a walk around Rice University.
66. Ride the Houston Area Live Steamer trains for free at Zube Park.
67. Root for the Houston Texans at a football game.
68. Visit the Museum of Fine Arts Houston.
69. Spend the day at Dewberry Farms.
70. Do some dolphin sightseeing, fishing, or other family fun in Galveston.
71. Check out the Houston Museum of Natural Science Sugar Land.
72. Volunteer at the Houston Food Bank or another great Houston non-profit.
73. See the beautiful gardens at the Bayou Bend Collection and Gardens.
74. Play downtown at Discovery Green.
75. Go strawberry picking at Blessington Farms.
76. Have fun at the Barbara Fish Daniel Nature Play Area at Buffalo Bayou Park.
77. Eat, explore, and experience the Skylawn at POST Houston.
78. Shop and grab a bite to eat on 19th Street in the Heights.



Check out Houston's collection of art cars and bicycles. Photo courtesy of the Art Car Museum
79. Check out the Art Car Museum.
80. See the Waugh Bridge Bat Colony emerge at dusk.
81. Explore the Health Museum.
82. Spend a morning at the Nature Discovery Center.
83. Do some bird watching and hiking at Edith L. Moore Nature Sanctuary.
84. Walk over the land bridge at Memorial Park.
85. Take a guided safari tram ride at Bayou Wildlife Zoo.
86. Sit back and relax at Market Square Park during movie night.
87. Admire the natural beauty of the McGovern Centennial Gardens in Hermann Park.
88. Ride the Bolivar Ferry to Galveston.
89. Pick mouth-watering pastries or tres leches at El Bolillo.
90. Take in a free outdoor movie.
91. Explore the eclectic shops and eateries in Old Town Spring.
92. Admire the art at Cullen Sculpture Garden.
93. Spend the day touring NASA Space Center Houston.
94. Splash around an area water park.
95. Shop and dine at the Houston Farmers Market.
96. Take photos at the Water Wall.
97. Watch a Dynamo or Dash soccer game.
98. Enjoy the artwork at the Bayou City Art Festival.
99. Rent a canoe to explore Buffalo Bayou Park.


Yes, you can go ice skating in Houston. Photo courtesy of the Galleria
100. Go ice skating at the Galleria.
Do you have more suggestions? Email us; we'd love to hear from you!
Disclosure: We may earn a small commission if you click through our link and make a purchase. This revenue helps us maintain this site, so thank you for supporting us.
Click Here to Sign Up!
i