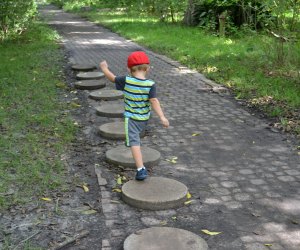 Inside Bellaire's Nature Discovery Center
Houston is known for being a bustling metropolis, but the city also boasts some hidden gems in the nature department. Nestled in the heart of Bellaire and surrounded by houses, the Nature Discovery Center is one such place that is ideal for reconnecting with the outdoors without venturing too far from city limits.
The Nature Discovery Center was founded in 1979 and is dedicated to educating children and adults about nature and inspiring them to spend more time outdoors. It features two Discovery Rooms, which house hands-on exhibits and displays, and Russ Pitman Park, a 4-acre property with a variety of amenities.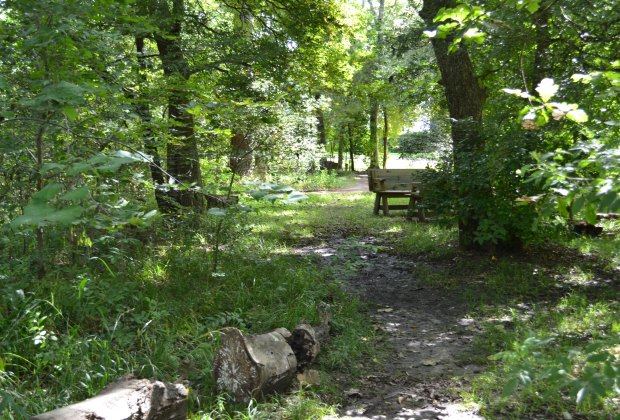 The park is an activity gold mine for kids of all ages. There is a playground, a sandbox stocked with shovels, pails and other toys, a small wooden house that's perfect for imaginative play, and a circle of seats fashioned from tree stumps that beg for story-telling and nature discussions. Coaxing my 2 1/2-year-old away from the sandbox was a challenge, but eventually, we made it to the main path which leads to the Discovery Rooms. There are also several smaller paths that branch off of the main walkway and lead to other points of interest, including pavilions for picnicking and nature-watching, a fountain stocked with a variety of small fish, several benches, a herb garden, a small wetland, and more. We even met two bunnies housed in cages along the way. One thing to note: this is Houston and the area was teeming with mosquitoes, so come prepared with bug spray, especially during the humid summer months.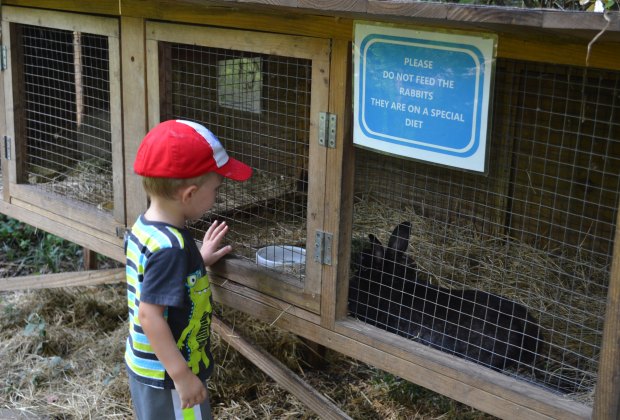 Inside the two Discovery Rooms, guests will find interactive experiences for both kids and adults. There is no shortage of things to do and see in these rooms, and activities range from interactive exhibits to presentations with live animals. The rooms are open to the public and free for visitors from noon-5:30 p.m., Tuesday through Friday, and from 10 a.m.to 5:30 p.m. on Saturdays and Sundays. On Mondays, however, both rooms are closed, so keep that in mind when planning your visit. The exhibits are constantly being changed out for new ones, so each time you come is sure to bring something new and exciting for your little one. There are also an array of family activities offered each month that includes, but are not limited to, wildlife walks and family nights, various children's programs such as classes and school trips, and even gardening classes and bird watching for adults.
The Center is currently undergoing renovations, so while it is still open to the public, the parking lot at the north end of Russ Pitman Park is closed. Patrons are encouraged to park in the south parking lot off of Evergreen Street.
All photos by Rachael Cherry