21 Kids' Books About Racism, By Age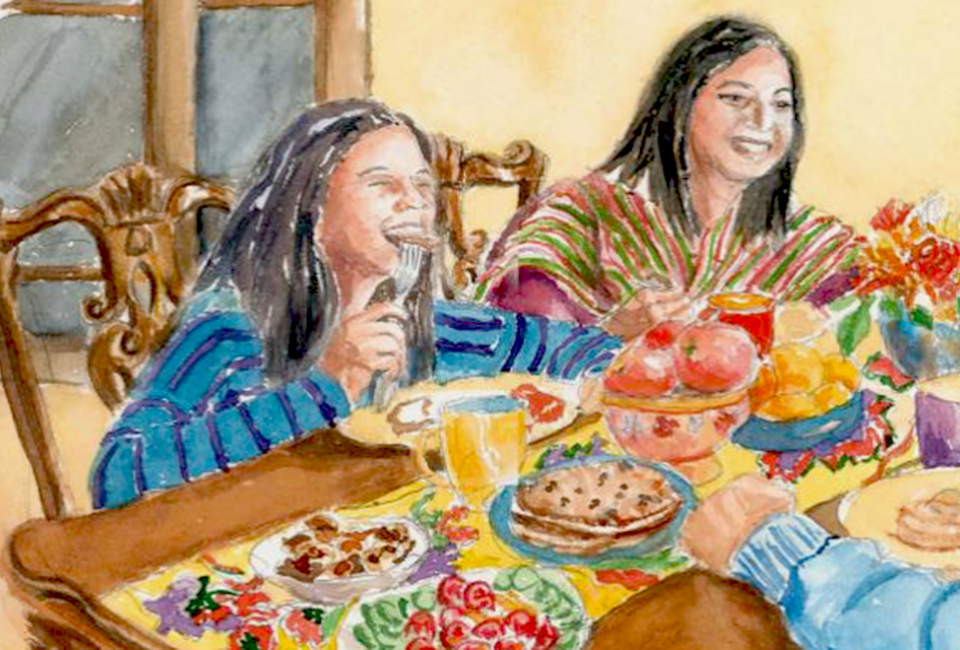 6/2/20
- By
Anna Fader
It can be hard to talk about uncomfortable things with children. Books are a great way to introduce different ideas and experiences and talk about them together.
In the groundbreaking parenting book Nurtureshock, by Po Bronson and Ashley Merryman, the chapter, "Why White Parents Don't Talk About Race" taught me something about myself. The section explains that white parents often think that by ignoring race we will teach our children that race is not important and everyone is equal. In fact, they write, research shows that this does not work.
I have a feeling that if Bronson and Merryman were writing this today, they might go a step further and say that white parents must actively teach children that it's not enough to see everyone as equal. We must also see how people are not treated equally and actively work to change this inequality in our society. The following list of books for children, from toddlers to teens, goes beyond celebrations of diversity; these acclaimed books educate children about racism in our society and open conversations about social justice.
First Books About Race & Social Justice
1. A Is for Activist
by Innosanto Nagara
Because it's never too early to teach kids about inclusion and diversity, this board book is the perfect baby shower gift.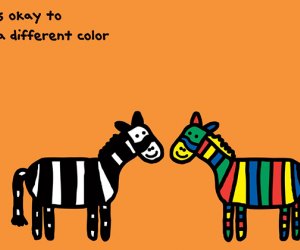 For the youngest readers, a picture book celebrating differences is a good place to start.
2. It's Okay to Be Different
by Todd Parr
Vibrant illustrations complement a simple message for the youngest kids: People come in different colors, shapes, and sizes, and that's great.
3. The Colors of Us
by Karen Katz
The central character in "The Colors of Us" learns to look beyond "brown" skin and celebrate the many different skin colors and people in our world.
Picture Books About Racism for Early Readers
4. Don't Touch My Hair
by Sharee Miller
This book celebrates a young black girl's hair and teaches the reader to respect her personal space and style.
5. A Kid's Book About Racism
by Jelani Memory
This book defines racism and its impact on the author and others with bold text and simple language.
6. Lailah's Lunchbox: A Ramadan Story
by Reem Faruqi and Lea Lyon
This book tells the story of a girl who moves from Abu Dhabi to Atlanta and worries her celebration of Ramadan will not be accepted by her classmates.
7. Let's Talk about Race
by Julius Lester
Starting with the idea that every person is a story, this beautifully illustrated book shows that race is one part (but only one part) of identity.
8. Not My Idea: A Book About Whiteness
by Anastasia Higginbotham
This powerful book looks white supremacy in the face and empowers children to do so also.
9. The Proudest Blue: A Story of Hijab and Family
by Ibtihaj Muhammad
The young author was the first Muslim American to wear the hijab while fencing in the Olympics. Hijab might be something white Americans struggle to understand, and this story helps children see it from another perspective.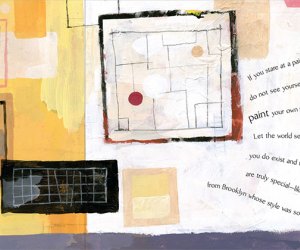 Kids will hear how activists before them have changed the world and show them they can do it, too.
10. Giant Steps to Change the World
by Spike Lee and Tonya Lewis Lee
Activism isn't just for grown-ups. This picture book encourages kids to take their own steps toward change.
11. Separate is Never Equal: Sylvia Mendez & Her Family's Fight for Desegregation
by Duncan Tonatiuh
The story of a Latinx family who helped to desegregate California schools 10 years before Brown v. Board of Education.
12. Something Happened in Our Town: A Child's Story About Racial Injustice
by Marianne Celano, Marietta Collins, and Ann Hazzard
This book helps children grapple with one of the most disturbing and troubling issues in our society today, police shootings of people of color, and helps them to identify and counter racial injustice.
13. The Skin I'm In: A First Look at Racism
by Pat Thomas
This children's book offers practical ways for kids to understand—and begin to fight—racism.
Books About Racism for Middle Schoolers
14. Ten Miles Past Normal
by Frances O'Roark Dowell
When Janie's parents move to a goat farm in the country, she befriends some former civil rights workers who help her look at race differently.
15. African-American Activists
by Carol Ellis
An easy-to-read narrative with individual profiles of leaders from well-known politicians to hidden heroes.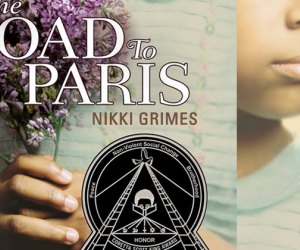 This YA book follows Paris, a young biracial woman navigating a foster home and feeling out of place in a mostly white town.
16. The Road to Paris
by Nikki Grimes
Paris, who is biracial, she moves in with a new foster family in a mostly white town. Readers listen as she has to navigate a whole new world.
17. Young Water Protectors: A Story About Standing Rock
by Aslan and Kelly Tudor and Jason Eaglespeaker
Written by a 10-year-old boy from the Lipan Apache Tribe of Texas, this self-published book teaches about theft of land from native peoples and the damage done by oil pipelines.
Books About Racism for Teens
18. All American Boys
by Jason Reynolds and Brandan Kiely
A brilliant novel about police brutality and racial tensions.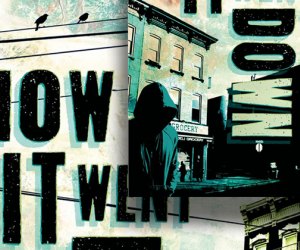 This novel addresses racism and gun violence when an unarmed black teen is shot by a white man.
19. How It Went Down
by Kekla Magoon
A black teen is shot by a white man in this nuanced novel, which broadens out to address gun violence, racism, and social inequality.
20. Black Lives Matter
by Sue Bradford Edwards and Duchess Harris
A factual, highly readable work of nonfiction about the social movement Black Lives Matter, including the fatal shooting of Michael Brown, a teenager in Ferguson, Missouri.
21. Stamped: Racism, Antiracism, and You
by Jason Reynolds
This remix of the award-winning book Stamped From the Beginning explains how racism is embedded in the very fabric of our society. It is delivered in a conversational and engaging manner. A book that should be in every home.
This article was originally published in 2016 with contributions from Gwen Glazer, a librarian in the Readers Services unit of the New York Public Library., and has been updated. All images courtesy of the publishers.
Click Here to Sign Up!
i