100 Kids' Books Every Child Should Read Before They Grow Up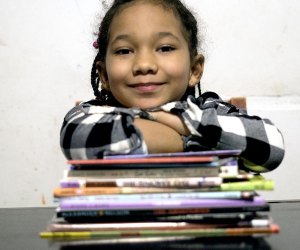 7/15/21
- By
Ally Noel
There is nothing quite like immersing yourself in the pages of a good book. We scoured summer reading lists, book reviews, librarian suggestions, and personal picks to create this list of our top 100 kids' books — page-turners that we hope will transport kids to that state where they lose all sense of time and enter a world filled with imagination. From early readers to young adults, classic books to picture books, check out these top kids' books for a great read any time of year. Find even more great books in our guide to children's books and literature.
Best Picture Books for Kids
Trixie's father will do just about anything to figure out what she is trying to say when she loses her beloved stuffed animal on the way to the laundromat.
Chrysanthemum loves her long and unique name until she is teased about it at school by a group of classmates.
CJ and Nana take the bus to church every Sunday, and they get off at the last stop on Market Street. This beautifully illustrated book explores the complex emotions of appreciating differences and social inequities.
Flora and the Flamingo recounts the unlikely friendship between a young girl and her flamingo through whimsical illustrations.
Imagine being the only bulldog in a house filled with fancy poodles! Gaston charms his way into hearts as he encounters his biological bulldog mother, but finds home truly is where the heart resides.
This classic kids' book of metamorphosis stars the famous hungry caterpillar who munches his way through a feast and emerges as a beautiful butterfly.
Dressed in his wolf costume, Max is sent to his bedroom without supper—and then things get a little bit wild! Let the wild rumpus begin.
When Peter wakes up to see the first snowfall, he puts on his red snowsuit and starts exploring the snow-covered neighborhood in this classic children's book.
Little Hedgie the hedgehog is growing sleepier and sleepier, but he's not ready to hibernate. First, he needs to see the wonders of winter on the farm.
As the seasons change, the earth changes, and so does the Little Island. This lesser-known Margaret Wise Brown kids' book is filled with big ideas as it explores the concepts of point of view and perspective.
We think we know the classic tale of the three pigs and the big bad wolf. This book uncovers the real story behind this nursery rhyme.
Love comes in all different forms. When a young fruit bat becomes separated from her mother, she finds love and companionship with a family of birds. The book also celebrates embracing oneself, as well as differences.
On the hunt for something spectacular, two brothers named Sam and Dave dig themselves a big adventure. They somehow find a little more than they bargained for on this quest.

Falconer's spunky little pig named Olivia is an endearing character. Olivia's artistic interpretations of even the most everyday situations make for daily laughs and adventures. We know many children who love collecting this series of kids' books.
"In an old house in Paris that was covered in vines..." lived a little girl named Madeline. Madeline may be small, but she makes up for it with her larger-than-life personality in this classic children's book.
Ferdinand was just a peaceful bull who didn't want to hurt anyone. This kids' book explores themes of conformity and believing in yourself.
As the name suggests, this story is about a bear who wants his hat back and sets off to find it. Along the way, he encounters a fox, frog, turtle, and more. Most children can appreciate the need to keep their prized possessions close!
Determined to deliver a package for her mother, Irene sets off through a series of dangerous situations, including a snowstorm. It all leads to a big adventure with courageous Irene at the helm.
Imagine opening up your box of crayons only to find a box filled with letters declaring, "We quit!" This is precisely what happens to Duncan, a kid eager to get back to coloring. We think it's fair to say that this kids' book, and its sequel, became instant hits in many households.
This series of board books is just right for that toddler in your life who is hitting an independent streak. It celebrates the things they've learned, the things they can do, and all those other small but important triumphs of early learners.
Three cheers for individuality! Be You! reminds readers exactly what is so fantastic about being unique and different.
Animalia is a stunning depiction of the 'ABCs' with 26 intricate illustrations of the alphabet letters.
As much as he tries, this little bunny cannot get away from his mother. No matter where he tries to go, his mother seems to always find a way to support and comfort him.
Sometimes we all need a little push. Jabari is ready to make a big splash by jumping off the diving board.

A young man from Japan crosses the Pacific Ocean on a steamboat destined for the United States. Grandfather's Journey recounts this story of immigration and life in the U.S. and Japan.
The entire family heads out for a big adventure on the hunt for a bear. A fantastic bedtime story, We're Going on a Bear Hunt is almost as fun to read as it is to listen to.
What would you do if your teacher went missing? Miss Nelson, a kindly but ignored teacher, suddenly goes missing, leaving the class to fend for themselves with a rather mean substitute.
Harry, the dog, HATES to take a bath. One day, he got so dirty that he was unrecognizable to his family!
This book is a beautiful exploration of culture and geometry. A little girl goes for a walk through her neighborhood and discovers all the things that are round.
Lena wants to paint a picture of herself. She and her mother walk through the neighborhood and discover the many different shades of brown skin.
What happens when a cap peddler takes a rest near a tree filled with naughty monkeys? This timeless classic children's book is a favorite filled with delightful illustrations and cheeky monkeys.
Dragons love tacos in all shapes and sizes, as everyone knows! Young kids will delight in this modern picture book's colorful illustrations. Just make sure there's no salsa.
Ada is a young girl who loves all things science. Though she may not speak, she is always investigating the world around her and inspiring young readers of this popular kids' book series to do the same.
Keyana explores the beauty of her hair—and Black heritage. This story has been celebrating Black hair for 20 years.
In a small Italian village lives a helpful witch named Strega Nona. Her magic is about to get into the wrong hands when she hires a man named Big Anthony to help her with her chores.
Heartwarming illustrations depict the story of four generations of a Jewish family through family traditions.
Some of the very best kids' books just make everyone laugh, and this is one of them. Try to imagine your hands are warriors playing an epic battle of rock, paper, scissors, and you'll get a sense of this picture book from Daywalt, author of The Day The Crayons Quit. It's a fun read with bright, colorful illustrations.
A young duck family decides to raise their family on an island in Boston's Public Gardens, but when they have to take their young ducklings on a walk through the busy downtown streets, things get hectic.
As a young robot, Doug learns all about the world by being plugged into a database. He may learn a lot of facts, but it's not until Doug unplugs that he begins to really understand the world around him.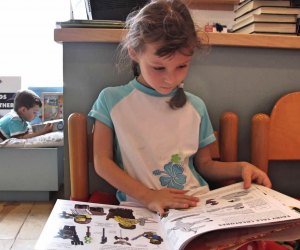 Cozy up to a stack of new books with these picks. Photo by Meghan Rose
Kids' Books: Read-Alouds & Beginner Readers
The Giving Tree recounts the story of a boy and an apple tree who develop a relationship. The tree would do anything for the boy. This tear-jerker classic children's book is filled with lessons of what it means to give and to take.
A story of true friendship, Charlotte is a spider who cleverly develops a plan to save her pig-friend Wilbur from becoming Christmas dinner.
When Farmer Brown's cows find a typewriter in their barn, they begin to type letters. Boy, who knew cows could be so demanding?
When the lowercase letters tumble down the coconut tree, it is up to their grownup capital letters to put them in the right order.
Louis is a trumpeter swan born without a voice. Unable to trumpet with the rest of his family, an 8-year-old boy named Sam Beaver teaches him to find his own voice in this cherished kids' book.
This engaging series depicts the friendship between Elephant and Piggie. Their honesty charms young children, while the simple dialog encourages emerging readers.
Frog and Toad are the best of friends, and throughout this easy-reader series, the duo spend their days together delighting young readers.
An engaging read-aloud kids' book; this beginner chapter book uncovers the story of Elmer Elevator as he explores Wild Island on a rescue mission to save a baby dragon.
Charlie wins a golden ticket to visit the greatest chocolate factory in the world. This novel's dark side has been delighting children for generations.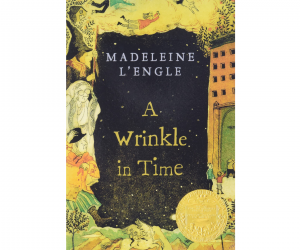 Kids' Books for Tweens
A group of three kids unexpectedly heads out on an epic adventure through time and space. The power of love ultimately wins when Meg Murry is reunited with her long-lost father.
This modern day take on Greek mythology follows Percy Jackson's adventures as he discovers his demigod roots.
Set against the backdrop of 1943 Copenhagen, Demark, this historical fiction novel recounts the escape of a Jewish family, the Rosens.
Auggie Pullman was born with facial differences and medical difficulties that kept him from going to school. That is until 5th grade when he became an unlikely hero.
Inspired by a true story about a silverback gorilla held captive for 27 years, The One and Only Ivan illustrates themes of hope and friendship.
This fantasy novel is about the story of Luna, who was taken as a baby from her family and rescued by Xan, who teaches her to harness her magic.
Ramona seems to always find a way to annoy her older sister, Beezus. This classic chapter book is a wonderful coming-of-age story about sisterhood and friendship.
Grab the box set when they're still young for a read-along of the earlier, tamer books, and by the time they're tweens or teens, they'll likely be ready to finish off this addicting, yearslong tale of a young wizard and his pals as they make their way through magic school, battling all sorts of villains.
Follow the twists and turns brought on by the Great Depression in this first-person narrative told by Deza Malone, whose family and future are upended by the historical downturn.
Brothers Genie and Ernie are leaving Brooklyn for the first time. They are sent to spend the summer in the country with their grandparents. Winner of the Coretta Scott King Award, this story explores family, love, and bravery.
A perfect "tween" read, Stargirl is a tale about popularity and finding your first love. When Stargirl arrived at Mica Area High School, she was born to shine.
Set against the backdrop of the Ozark Mountains during the Great Depression, Where the Red Fern Grows is a story about a young boy and his hound dogs.
Who wants to live forever? This is the question Winnie Foster attempts to answer when she discovers the Tuck family's secret to immortality.
YA Kids' Books
This book tells the story of Maya Angelou's life from the age of 3 through her teenage years.
Night is an autobiography story of Elie Wiesel's survival in the concentration camps. This eloquently translated memoir has been recently reinterpreted by Elie's wife, Marion Wiesel.
Christopher Boone discovers a dead poodle on his front lawn and begins to investigate. This modern classic about a boy with autism is both funny and insightful.
Jonas is an 11-year-old-boy who lives in a futuristic society. This Newbery Medal-winning dystopian classic begins to unveil the secrets of this seemingly perfect world.
Now considered a classic YA book, this novel follows a band of teenagers as they come of age in a troubling setting.
This story about unlikely friendships is sometimes heartbreaking, but always unforgettable. This contemporary classic depicts life in Afghanistan during times of turmoil and the power of a father's love.
Harper Lee's Pulitzer Prize-winning novel speaks to the injustice in the deep South while simultaneously telling the coming-of-age story of its young characters.
Sixteen-year-old Holden Caulfield leaves his prep school in Pennsylvania and goes underground in New York City for two days. The Catcher in the Rye has captivated generations of young readers through its masterful description of the loss of innocence and the transformation to adulthood.
Best Nonfiction Books for Kids
Three African-American women solved complex math problems for NASA engineers playing a major role in the race to the moon and the development of space technology.
Ada may have suffered some difficulties in her life, but she was able to write one of the first computer programs in the world through it all.
This poetic children's nature book explores what happens beneath the soil. There is a whole world under the dirt that helps our gardens grow.
This compilation is filled with inspiring one-page biographies of women and girls who broke the glass ceiling in their respective careers.
Detailing the lives of visionary women, bold women, and exceptional men in Black history, this series is a perfect introduction to the life and stories of these fantastic individuals.
This nonfiction book details the life of Sojourner Truth from childhood, through her challenging escape and rescue, and her career as a public speaker.
This biographical series teaches history and culture through engaging stories and illustrations.
This picture book introduces young readers to the life of Elizabeth Friedman, a cryptologist who cracked the code on gangsters and Nazi spies.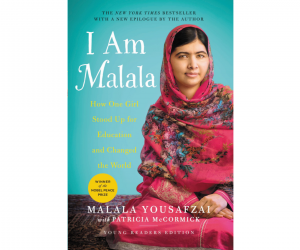 Malala is a Pakistani girl who dared to speak out about the Taliban's unfair treatment of women. Specifically, that girls cannot attend school. Older kids admire Malala's passion and perseverance to change the world.
Through determination and persistence, Buzz Aldrin captured America's sense of adventure as he raced for the moon, but his story wouldn't have been possible without the mathematical brain of Katherine Johnson. She tells her story in this memoir.
Empowered readers learn how to stick up to the racist adults in their life. This Book is Anti-Racist's 20 chapters are perfect for both old and young readers.
Poetry Books for Kids
Silverstein's poems are both nonsensical and heartwarming. This compilation has been a family favorite for generations.
Written from a child's point of view, Prelutsky's poems encompass just about everything. This book is a perfect introduction to poetry for young children.
Filled with a variety of poetry that includes a little bit of everything—from nursery rhymes to classics—Hall has beautifully compiled some of the best children's poetry.
Celebrate the wonder of the seasons through these lyrical Native American poems.
This guessing game introduces young children to the art of haiku.
This book is so revolting, you may never want to put it down. Dahl's wonderfully repulsive fairy tales are filled with a gruesome retelling of classic folk and fairy tales.
Fifty original poems and rhymes fill the pages of this poetry collection. These simple poems are easy to recite from memory and allow you to fill your baby's daily routine with a touch of poetry.
Learn all about the seasons and...ketchup in this playfully silly book of poems.
Graphic Novels for Kids
Jordan Banks is one of the only kids of color in his prestigious private school. Stuck between two worlds, Jordan has difficulty fitting in. The full-color comics add depth to the genuine, often funny, and always fearless story.
Aster and her dog, Buzz, venture through a forest and encounter a spirit who gives them three wishes. This graphic novel is a fun read packed with adventure.
This is your typical story about two young cave kids. Lucy and Andy are Neanderthal siblings who lived some 40,000 years ago. Hop back in time as this sibling duo forms an explorers club and hunts for a good adventure.
Marigold Heavenly Nostrils is a unicorn who owes a lot to her best friend, Phoebe. After all, she did accidentally release her from a magical curse.
He's part-dog, part-man. He's Dogman! This wildly popular graphic novel series is a perfect way to engage the imagination of any reluctant reader.
The graphical interpretation of the popular '80s book series The Baby-Sitters Club has been updated just enough to be relevant to today's young adult readers.
Frank's famous diary has been re-imagined as a graphic novel by Folman. The spirit and perseverance of Frank are beautifully depicted through David Polonsky's illustrations.
Preteen Greg Heffley illustrates his daily life in a diary. At its heart, this series illustrates a modern-day coming-of-age story.
If the whimsical illustrations don't get you, the story of Narwhal and Jelly surely will. Narwhal and Jelly are best friends who love to explore the ocean.
She has the same flaming red hair and wild imagination as the original Anne-with-an-e, and this graphic novel is the perfect way to introduce a new generation of readers to the classic story of Anne of Green Gables.
Fourth graders George and Harold create a homemade comic book featuring Captain Underpants. But, one day, their imaginary character becomes real. This series is super popular with upper elementary-aged kids.
Doodle Adventures lets the reader become part of the adventure. The sturdy paper invites kids to draw on its pages through a series of creative prompts.
This article contains some affiliate links, which means we might earn a small commission if you make a purchase. There is no extra cost to the reader. We only recommend products and services that we have personally used or have thoroughly researched.