10 Easy Instant Pot Recipes for Weeknight Dinners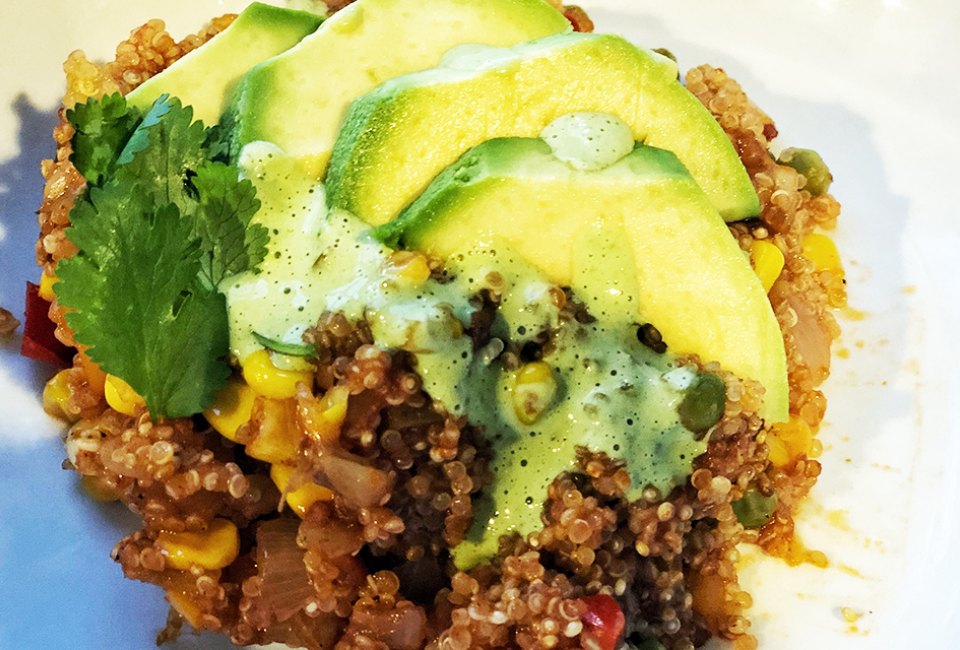 1/24/21
- By
Ally Noel
An Instant Pot is an electronic pressure cooker that is able to cook foods quickly—and once I started using one, I wondered how I ever lived without it. The only tricky thing is finding the best Instant Pot recipes that everyone in the family will eat. From kid-pleasing Instant Pot chicken recipes to the secret to perfect Instant Pot rice, I've tried them all, and rounded up the best of the best.
For those of us who don't think about what to have for dinner until approximately melt-down-o'clock, this list of tried-and-true Instant Pot recipes will save dinnertime, one meal at a time! Don't have an Instant Pot? Try our favorite easy one-pot meals. And whatever you make for dinner, save room for dessert.

These Refried Beans are fast, easy, delicious, and even vegan.
Beef stew in under an hour? It's possible. Chicken noodle soup that doesn't have to simmer all day? Easy-peasy. In fact, once you are comfortable using all the bells and whistles, this kitchen tool can be used as a sauté pot, pressure cooker, slow cooker, yogurt maker, and steamer—all in one. It's like the Swiss Army Knife of countertop appliances.
One of the first things I cooked in my Instant Pot was these amazingly easy Refried Beans. If you have only enjoyed refried beans out of a can, then these beans are about to change all that. Not only is this recipe kid-friendly, but it can also be used as the basis for so many yummy kid-friendly meals like quesadillas, tacos, burritos, or enchiladas. It's vegan, too.
From feeling under the weather to staving off the cold weather, there is nothing quite like a bowl of homemade chicken noodle soup. Another feature that I love about my Instant Pot is that you can cook an entire meal in just one pot. Simply sauté the vegetables for this Chicken Noodle Soup recipe in the same pot that you use to simmer the broth and noodles.

Put pulled pork made in an Instant Pot on tortilla chips for instant family-pleasing nachos.
Whether you are a sports fan, or just "team snack food," nothing says game day quite like a plate of these crowd-pleasing nachos. My family loves piling toppings like cheese, corn, beans, and avocado onto a tray of tortilla chips. What really takes these nachos to the next level is topping them with this delicious pulled pork.
Quinoa has a reputation for being a superfood. This whole grain is gluten-free, packed with nutrients, and is vegetarian-friendly. It also makes a great base for this Mexican Instant Pot recipe. Quinoa cooks quickly in the pressure cooker and takes on the flavors of traditional Mexican spices.
Beef stew is a warm and hearty family favorite in many households, especially in the winter. This meal fills bellies with veggies and proteins. You don't need to cook all day to enjoy a bowl of tender, savory, flavorful beef stew—using an Instant Pot, this meal can come together in a fraction of the time. Because the Instant Pot also has a sauté function, you can brown your beef in the same pot.

Every kid loves mac and cheese—and they'll never guess that this version is sneaking in some veggies.
Not only does this recipe lighten up traditional mac and cheese, but it packs in a healthy punch of veggies, too. Creamy Butternut Squash Mac and Cheese is as easy to make as the boxed version—you can simply toss everything together and let the Instant Pot do the work. There is an entire pound of butternut squash hiding in this recipe, making it a parent-approved menu option you can feel good about putting on the table.

Better than takeout, and almost as fast!
By the time you place an order, get in the car, drive to the restaurant, and pick up your order, you could have made this super easy Vegetable Chow Mein. It's healthier than takeout and so much more convenient. Filled with colorful veggies, yummy sauce, and slurp-worthy noodles, this recipe is a sure-fire crowd-pleaser.

Sushi rice in an instant, and suddenly sushi is on the table.
I never knew rice could be so delicious until I cooked it with my Instant Pot. You can use the pressure cooker's rice setting to perfectly prepare the main ingredient sushi rolls: rice.This sushi rice tutorial will get you off to a great start at making your favorite sushi rolls without ever leaving the house. Just add a little bit of avocado, crab sticks, cucumbers, or anything else you can imagine.
While restaurant burritos are usually filled with tons of cheese, oils, and served on a giant tortilla, burrito bowls are a healthier version of a Mexican restaurant classic that can be made right in your Instant Pot. Burrito bowls are easy to make on even the busiest of nights; this Chicken and Rice Burrito Bowl recipe is packed with flavor.
Forget the spaghetti! These meatballs put a new spin on a classic kid favorite.
Meatballs are a family favorite for good reason—they are delicious! These Turkey Teriyaki Meatballs put an Asian spin on classic Italian food. This recipe comes together in about 20 minutes and can be served over rice, quinoa, or a plate of steamed vegetables.
All photos courtesy of the author
Click Here to Sign Up!
i