20 Things To Do with Kids in Princeton, New Jersey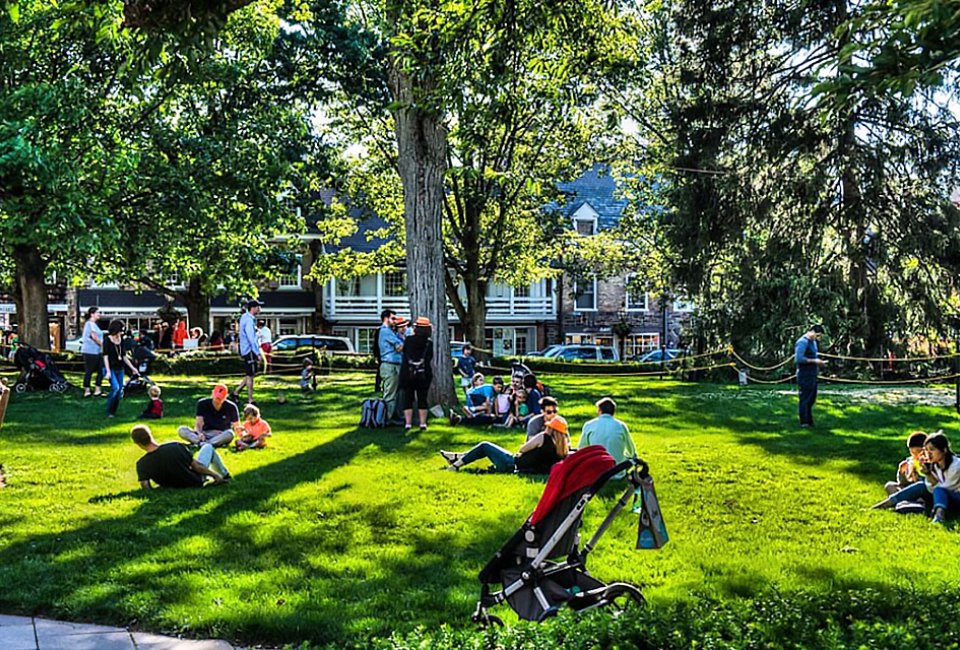 3/7/18
- By
Kaylynn Chiarello Ebner
Princeton is well-loved for its perfect mix of historical charm, trendy artistic feel, and sophisticated shopping and dining. At just 17 square miles, there's no shortage of things to do in this Central NJ town, and it definitely lands a spot in the Mommy Poppins Day Trips in NJ Guide. Here are some fun ways for families to have a great time in Princeton.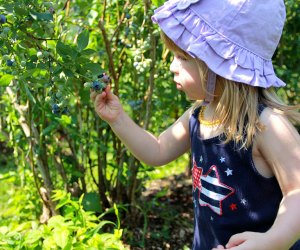 There are activities for kids all year at Terhune Orchards. Photo courtesy of Terhune Orchards.
1. MP fave Terhune Orchards is a beautiful pick-your-own farm that offers all the usual fare: pumpkins, apples, strawberries, cherries, and more. Don't miss the "read and pick" program, where children are read a story pertaining to a certain fruit (or flower) and then they go off to pick it. And coming up in May is Terhune's annual spring festival, Kite Day.

2. Read a book in the whimsical Cotsen Children's Library, where Bookscape's adorable reading nooks, trees, and animal statues will charm children of all ages. (Reopens April 2018 following a renovation.)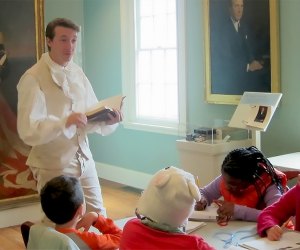 The Morven Museum is a great place to enjoy indoor and outdoor events. Photo courtesy of the museum
3. Visit the Morven Museum and Garden, where families can enjoy storytime, crafts, and other events for children.
4. Don't miss Pi Day Princeton (3/14), which is said to be the planet's biggest celebration of Pi Day and Einstein's birthday with pie eating, an Einstein lookalike contest, a Pi recitation contest for pre-teens, performances, and more.
5. From March through November, rent a canoe and paddle down the D&R Canal, Stony Brook, or Carnegie Lake.
6. See a show at the renowned McCarter Theatre or Paul Robeson Center for the Arts.
RELATED: A Dozen Museums for Kids and Families in Central and Southern NJ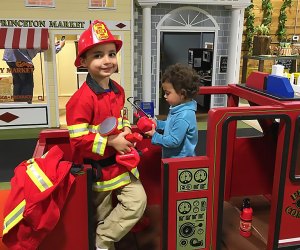 The enormous Princeton Playspace will keep your kids entertained for an entire day! Photo courtesy of the playspace
7. Play at the 5,000-square-foot Princeton Playspace, an indoor playground with a jungle gym, construction area, train table, tree, pretend town, and other attractions.
8. Bonkerz is an arcade, indoor mini golf, and laser tag facility that will occupy your family for hours.
9. The Princeton University Art Museum often has self-guided tours and drop-in Saturday morning Family Time, which includes an activity followed by a related art project.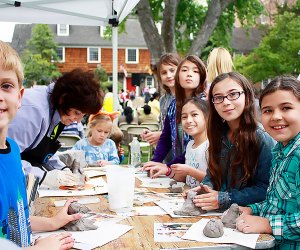 Enjoy kid-friendly activities at the Communiversity Arts Festival. Photo courtesy of the Princeton Arts Council
10. Attend Communiversity ArtsFest, a spring arts festival with 225+ artists, crafters, merchants, continuous live entertainment on six stages, kid-friendly activities, food and more.
11. Wander Princeton University's gorgeous leafy campus and take in the beautiful buildings and landscape.
12. Join up with Princeton Tour Company and take a weekend walking tour of Princeton, or a ghost tour... if you dare!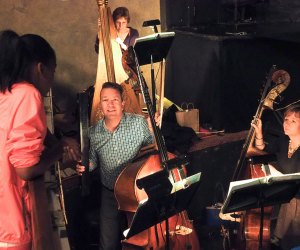 A performance of the opera Peter Grimes at the Princeton Festival of the Arts.
13. Princeton's multi-day Festival of the Arts is a collection of performances for all ages. Enjoy concerts, plays, dance performances, art shows, community workshops, and more.
14. Walk a trail at Herrontown Woods Arboretum and see beautiful flowers along the way in the spring, summer, and early fall.
RELATED: Play Spaces with Drop-in Hours for Central New Jersey Kids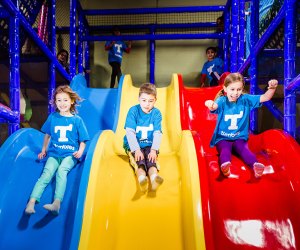 Keep the whole family entertained in the Tumble Zone. Photo courtesy of Tumbles Princeton
15. Enjoy open gym (ages 4 months to 10 years) or the Tumble Zone (ages 3 and up) at Tumbles Princeton, where kids can slide, crawl, bounce, and tumble. Open for parties and classes, too.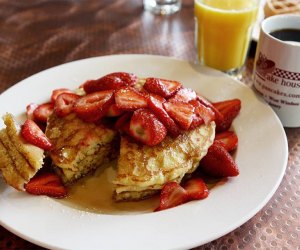 Dig into a stack of pancakes at Pj's Pancake House. Photo courtesy of the restaurant
16. Have an amazing meal at the legendary Pj's Pancake House, which features more than 15 types of pancakes.
17. Introduce kids to opera and classical music at the Princeton Festival, a performing arts summer festival featuring workshops, choral music, musical theater, jazz, opera, and chamber music.
18. Shop and grab a bite at the park-like Princeton Shopping Center or Palmer Square. Look for events at Palmer Square like the annual kids block party sponsored by jaZams (an independent toy and book shop), storytime at Homestead, and the annual Christmas tree and Menorah lighting in December.
RELATED: 20+ Things To Do with Kids in Somerville, New Jersey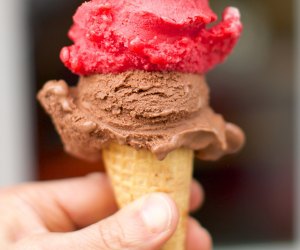 Treat the family to delectable ice cream and baked goods at The Bent Spoon. Photo courtesy of the shop
19. Grab a cone at The Bent Spoon, an artisan ice cream shop that also features delectable baked goods.
20. Take the kids to the annual Children's Book Festival, held in September and sponsored by the Princeton Public Library.
Top photo of Palmer Square. Photo courtesy of Palmer Square
Sign up for the Mommy Poppins Newsletter today!