This App Offers Up to 80% Off the Whole Family's Prescription Meds–Here's My SingleCare Review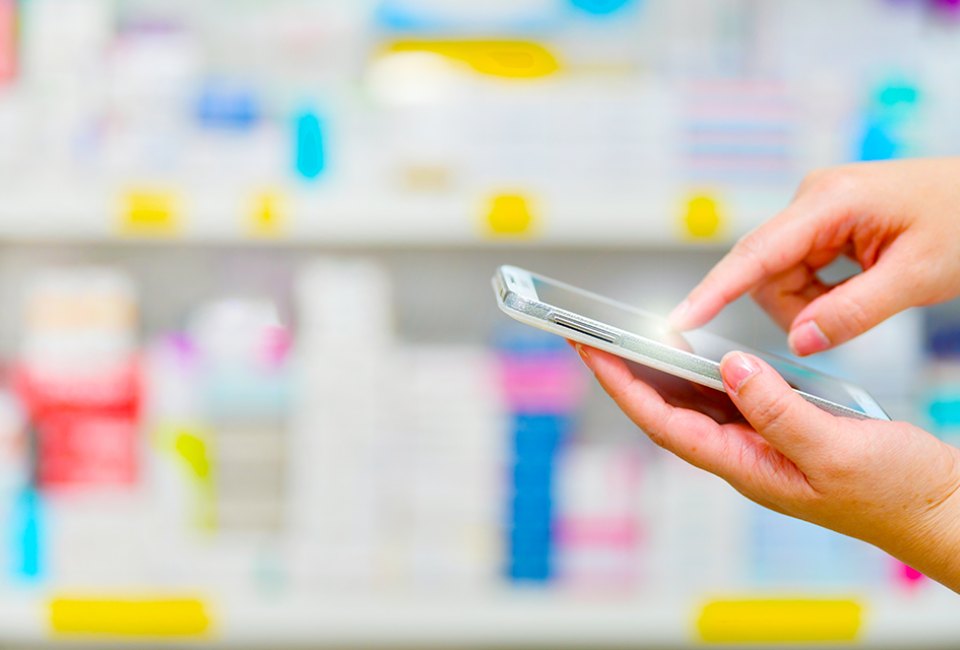 10/27/22
- By
Jessica Laird
Our take: SingleCare is one of the best discount pharmacy programs, offering major savings on more than 10,000 generic and brand name prescription drugs through its free app.
I'm not the only one who's stood nervously at the pharmacy cash register waiting to see whether my kid's latest ointment or antibiotic would ring up as five bucks or five hundred dollars, right?
The reality is, whether you have insurance or not, filling a prescription can be totally unpredictable and very expensive. So, when I heard that SingleCare is trying to end the dreaded drugstore guessing game with an app that offers upfront discount pricing on over 10,000 prescription drugs at over 35,000 U.S. pharmacies–including CVS, Walgreens, Walmart, Kroger, and many more–I couldn't have signed up any faster. We're talking about prices that are often lower than what you'd spend on your insurance copay.
Read on for my honest take on the SingleCare app, including how much the discount pharmacy program saved me on my family's prescriptions and tips for maximizing your savings.
How do you save money on prescriptions with SingleCare?
I found the SingleCare app to be really intuitive and easy-to-use. By just entering my prescription name and then dosage, I was instantly shown a list of both local and online pharmacies–from Target to Capsule–and the price of my medication at each location. I was able to quickly review and compare the pre-negotiated discounted prices and then save a digital coupon card to use when picking up the prescription at my selected drugstore. The cards can also be emailed, texted, or printed, but I found using the "save" feature in the app to be really handy.
At my nearby Walgreens, the pharmacist knew all about SingleCare when I pulled up the discount card in the app and showed her my phone. No fishing through my wallet for my insurance card or anxiously waiting to be rung up. She just punched in the numbers on my coupon card, and the promised price popped up on the register. She also pointed to a SingleCare display right there on the counter, where customers could grab a physical discount card and apply it to their prescription purchase on the spot. That kind of accessibility is tough to top.

How much can you expect to save on my medications with SingleCare?
According to its website, SingleCare works directly with pharmacies to negotiate up to 80% off retail drug prices–saving individuals an average of $208 a year. I looked up some of my family's medications, and savings range from $18-27 a month compared to our usual copays–and that's with insurance!
Are there other ways to save money with SingleCare?
In addition to discounted prescription prices, you can also earn bonus savings each time you purchase a medication using SingleCare's prescription discount cards. On top of that, you get an instant $5 in bonus savings when you create a free account. Bonus savings can be applied toward future medication purchases to save even more money on your prescriptions.
Creating an account is fast and simple. Just enter your first name, last name, and date of birth. And, rest easy knowing that according to SingleCare, your personal information will never be sold, shared, rented, or traded with 3rd parties. Read more about the program's thoughtful Privacy Policy here.
Can I use SingleCare whether I have health insurance or not?
I found that SingleCare's prices were often still lower than our copays, so it's worth using the app to check the cost of any of your prescription meds even if you have insurance. And if you don't have insurance, SingleCare is one of the best discount pharmacy apps to help you save big on prescription drugs.
Amoxicillin–one of the most commonly used antibiotics–retails for around $18.06, but you can get it for as low as $0.86 with the SingleCare discount pharmacy program. One of my own prescription injections retails for a little over $400, but can be purchased with a SingleCare card at numerous locations for around $20.

Do I need to download the SingleCare app?
While SingleCare can be used via app or website, I found there are some major benefits to using the free app:
You can save your most commonly filled prescriptions, so there's no need to re-enter details each time.
You can save digital coupons to your phone and easily share them at the pharmacy without printing.
You can earn and track your bonus savings for additional discounts.
Check the savings on your prescription medications with SingleCare
I really hope this takes some of the stress out of filling prescriptions for your family, while saving you money on pricey medications!
If you want to see exactly what you could be saving with this discount pharmacy program, visit the SingleCare website and try the search tool, or download the SingleCare app to get started and receive your $5 bonus savings on your next prescription.
t Click Here to Sign Up!