100 Best Kids' TV Shows of All Time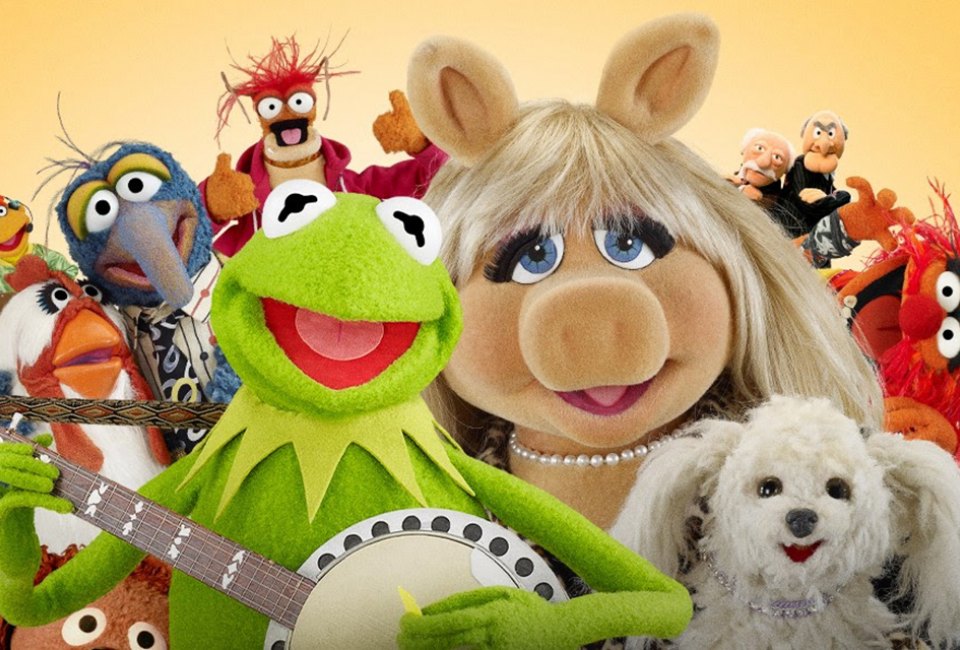 1/25/22
- By
Danielle Smith
Sometimes it's nice to just settle in for a good binge, but it can be hard to find a show the whole family can agree on! We've got you covered with a list of the 100 best kids' TV shows ever, from old kids' TV shows in black and white, to our all-time favorite PBS Kids TV shows, right up through the best kids' TV shows you can stream today.
These programs are funny, heartwarming, and wholesome, with educational and life lessons that entertain and help children make sense of the world. Okay, maybe there aren't a ton of lessons to take from Mr. Bean, but that's what the other 99 are for. So gather the fam, grab some snacks, and get comfy on the couch, bed, or floor … you'll be there a while.
Need even more recs for family entertainment? Check out our list of the Best Kids' Movies for Family Movie Night. And whether tonight is a TV night or movie night, these Irresistible Dessert Board Recipes make for super snacks for everyone.
To get more stories like this delivered straight to your inbox, subscribe to our newsletters.
Best PBS Kids TV Shows
It's always a beautiful day in the neighborhood with Fred Rogers, who was one of the first people on TV to teach us that it's cool to be kind and help kids manage their emotions.
Before he commanded a spaceship in Star Trek: The Next Generation, Levar Burton helped kids foster a love and appreciation of books through the stories told on this show.
As the quintessential educational kids' television program, Sesame Street is probably less of a TV show than it is a universe. There's hardly a kid alive that doesn't go through an Elmo phase, and this show is popular enough to have inspired an entire theme park.

Arthur. Photo courtesy of PBS
Arthur the aardvark is a third-grader who loves his family and friends, and from those relationships, the show often touches on more delicate topics like bed-wetting and autism spectrum disorder. Through its gentle handling of these subjects, Arthur has become one of the most beloved kids' tv shows of all time. It's also the longest-running children's animated series in the U.S.
A lovable giant purple dinosaur sings and dances to educational ditties with a cast of kids and some dino friends. This show's sign-off song I Love You has become its signature and is hard to get out of your head once you hear it. While Barney can drive parents a little batty, he's still pretty universally beloved. Unlike the next guy on our list!
Four-year-old Caillou loves playing with his cat and his baby sister Rosie, and like most kids, gets really excited to hang out with Mom, Dad, and his grandparents. There are never any overly imaginative plots on this show—they go to the store, they go to the park, sometimes they go to the planetarium. The appeal of Caillou is that it's a really accurate portrayal of everyday life for a toddler, and children can easily relate to the storylines. However, this Canadian series might belong on the list of TV shows most loathed by parents. Just try Googling "Why do parents hate Caillou?"
Due to the overwhelming popularity of this 90's show, Bill Nye might be singularly responsible for making science experiments cool. The program was nominated for 23 Emmys and won 19.
The classic children's tale is adapted for the small screen. George is a somewhat mischievous monkey who gets himself into plenty of trouble, and has to be bailed out by "The Man in the Yellow Hat."
Mister Rogers from Mister Rogers' Neighborhood is essentially reincarnated as a four-year-old tiger named Daniel. The red sweater is the same, and so are the themes, which always encourage kids to be compassionate and thoughtful. Parents may remember Daniel as a puppet in the Land of Makebelieve on the original show.
Hey you guyssss! We have this classic kids TV show to thank for that iconic phrase, in addition to a host of other fun songs and vintage sketch comedy bits that helped kids learn reading skills.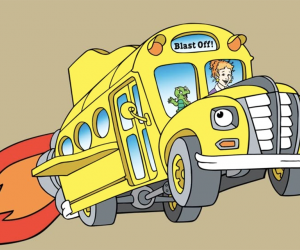 The Magic School Bus. Photo courtesy of PBS
We've all wished for a teacher like Ms. Frizzle, who takes field trips to the next level with detours through outer space and the human body.
Kids love trains, and Thomas rules the railroad. This popular kids' TV show follows the adventures of the crew from the Island of Sodor as they do their best to navigate various challenges.
The animal-obsessed Kratt brothers teach kids about wildlife and explore different habitats, using a combination of live-action and animation to expand our understanding of nature.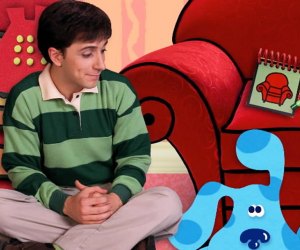 Blue's Clues. Photo courtesy of Nickelodeon
Best Kids' TV Shows for Preschoolers
Blue is an adorable mystery-loving puppy with fur the same color as her name. In the original version, she leaves clues for Steve to solve by marking hints with paw prints. Blue's Clues is one of Nickelodeon's most popular shows ever, spawning a spin-off called Blue's Room and the recent revival Blue's Clues & You.
Hands-down, The Backyardigans has some of the best original songs of any kids' TV show ever made. This group of animal friends finds adventure right in their own backyards—but the real star of this show is the music.
Just like a real kid, six-year-old Doc McStuffins makes her stuffed animals all better again whenever they get hurt. This adorable kids' program is one of Disney Junior's best hits.
Seven-year-old Dora is a seasoned traveler who relies on her pet monkey Boots and her Backpack—a talking purple knapsack—to help her avoid peril on her journeys. Among the many dangers Dora faces, none is more annoying than Swiper—a sneaky fox who always tries, but never manages, to outwit Dora.

Gullah Gullah Island. Photo courtesy of Nickelodeon
This lesser-known kids' TV show is a delightful watch for the preschool set. It stars an African-American family (the parents are actually married in real life), their three kids, and a giant yellow frog named Binyah Binyah. The show explores kid-friendly themes through song while highlighting the culture of Gullah people—an African American community that lives in the Lowcountry region of the Carolinas, Florida, and Georgia, and has preserved much of the African customs and traditions of their ancestors.
Four young friends hop in an imaginary red spaceship for educational missions that always incorporate a piece of classical music and a renowned work of art. As far as theme songs go, it's hard to top Little Einsteins' popularity. Remixes of the opening song are responsible for countless Tik Tok dances and have garnered over 100 million views on YouTube
Toddlers follow Mickey, Minnie, Goofy, Pluto, Donald Duck, and Daisy Duck into a special clubhouse for singalongs that teach early math skills.
Puppies save the day all around Adventure Bay in this preschool phenomenon that's become impossible to avoid in any household with children under five. Led by a young boy named Ryder, the pups are often left to clean up messes made by the town's bungling Mayor Goodway, and the not-so-nice Mayor Humdinger who governs the next town over.
As far as British invasions of American pop culture go, Peppa Pig is like The Beatles for preschoolers. Somewhere across the pond, Peppa plays with her parents, her brother George, and the rest of her animal classmates, and no one ever misses an opportunity to jump in muddy puddles.
The Wiggles perform children's music that encourages young kids to move and groove, using brightly colored sets and themes like manners, nutrition, and dressing up.
Gabba Land is inhabited by a group of friendly monsters and DJ Lance Rock, who share experiences through song to teach lessons about everything from sharing toys to eating vegetables. Aside from Sesame Street, Yo Gabba Gabba probably boasts the most impressive roster of celebrity guests. The Super Friends Music Show hosted everyone from Jack Black to The Roots, and one of my personal favorite episodes involves Weezer dressing up in bug costumes to sing "All My Friends Are Insects."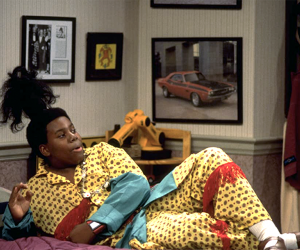 All That. Photo courtesy of Nickelodeon
Best Kids' TV Shows
With its sketch comedy format, All That is SNL for kids!—and it's hilarious. The original show's cast included Kenan Thompson, who actually went on to star in SNL, becoming the longest-running cast member. After going off the air in 2000, the show was revived a couple of times, but the original version is by far the best.
As the title suggests, Jimmy is smarter than everyone around him. He tries to find solutions to all of life's problems by coming up with wacky new inventions, which don't always work out as intended.
Britney Spears, Justin Timberlake, Christina Aguilera, and Ryan Gosling all got their start singing, dancing, and acting on this Disney Channel variety show.
Middle school brothers Gumball and Darwin get into various hijinks in their California town. This Cartoon Network kids' show makes a lot of pop-culture references and elicits lots of laughs by just being pure, often nonsensical fun.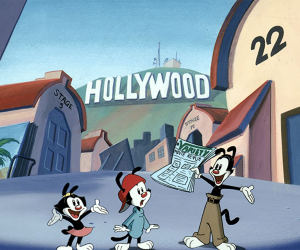 Animaniacs. Photo courtesy of Warner Brothers
Animaniacs is an animated variety show with a wide cast of characters that stars Yakko, Wakko, and Dot as siblings who live on the Warner Brothers lot. Sometimes they interact with celebrities and historical figures, and the antics are always wild. The most popular characters to emerge from this show were undoubtedly Pinky and the Brain, who eventually received their own much-deserved spinoff. A new version of the show debuted in 2020, developed by Steven Spielberg.
This show follows the journey of Aang and his friends, who are trying to save the world, employing abilities to manipulate the natural world's elements. Avatar: The Last Airbender takes place in an Asian-inspired setting and is responsible for introducing a generation of kids in the mid-2000s to anime.
Once Ben discovers a watch-like device that can transform him into several different species of alien, he does what any kid would do—use his new powers to his advantage. There have been several iterations of this wildly popular show since it first aired in 2005.
Bluey is the elder of two sisters in a family of Australian Cattle Dogs. They love each other, get frustrated with each other, and laugh with each other a lot, especially when they're playing pretend games, something that the dad does extraordinarily well. I don't think there's another show on television that captures the spirit of the word "wholesome" better than Bluey. It portrays the magic of childhood and the way kids see the world so beautifully, that I know several parents (myself included) who've actually shed a tear at certain episodes. Do your family a favor and watch this show together.
The ever-elusive, world-traveling, criminal-minded Carmen Sandiego made her TV debut in 1991 on Where in the World is Carmen Sandiego, a game show that invited contestants to answer geography-related trivia that eventually revealed her locations around the globe. The show was a fantastic way for kids to learn about foreign cultures. It's since been rebooted for Netflix as an animated series with the same educational focus.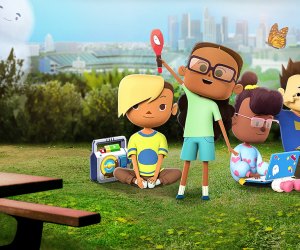 City of Ghosts. Photo courtesy of Netflix
Los Angeles residents, this one's for you. City of Ghosts tracks a club of young "ghost hunters" living in the City of Angels, but the spirits they come across aren't scary or even deceased. Instead, the ghosts in this animated documentary-style show are lesser-known LA cultural icons like punk rock pioneer Nancy Sekizawa, or supernatural creatures from Mexican folklore. This kids' tv show is a sweet and funny love letter to LA told from a child's perspective.
Lots of parents will remember the old-school version of this show hosted by Marc Summers, but this stunt-themed game show is another one that's received an update for a new generation. Hosted by YouTube sensation Liza Koshy, contestants answer trivia questions and complete physical challenges like obstacle courses and hands-free pie-eating contests, all while trying to avoid a lime green slime shower.
Doug Funnie is just doing his best to get through middle school while crushing hard on Patty Mayonnaise and avoiding bullies like his nemesis Roger. Doug is kind of like the 90's version of Greg Heffley from Diary of a Wimpy Kid, making him extremely relatable and likable.
The adventures of Huey, Dewey, and Louie, while under the care of their uncle, Scrooge McDuck. The original show ran from 1987-1990, but a newer version (with guest star Lin-Manuel Miranda as Gizmoduck) gets just as many laughs.
Things aren't great at home for ten-year-old Timmy Turner, who doesn't get along with his parents or his babysitter. He does have two fairy godparents, Cosmo and Wanda, who are happy to grant his wishes—though he often regrets asking in the end.
These Jim Henson puppets look just like Muppets, but they're actually Fraggles, and they love music. The Fraggles learn important lessons on the show about friendship, identity, and accepting each others' differences. The original run began in 1983, but the show is being revived in 2022 on Apple TV+.
Garfield the cat got his start as a comic strip, before being portrayed on screen as a lazy, sarcastic lasagna-loving feline who torments his owner and fellow house pet, a not-so-bright dog named Odie. Episodes of a newer version can be seen on Nickelodeon.
Arnold is a fourth-grader with a head shaped like a football, who lives with his grandparents in a rough neighborhood. The kids in the community find adventures together and often band together to help solve each others' problems.
With heavy assistance from his clever niece Penny, a police inspector blessed with bionic features solves crimes and tries to avoid the evil Dr. Claw. Warning: the theme song will definitely get stuck in your head.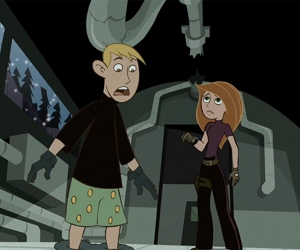 Kimpossible. Photo courtesy of Disney
Hiding behind the facade of a typical high school cheerleader, Kim is actually a secret superhero who spends her spare time casually saving the world.
As the only brother in a house with 11 kids, Lincoln Loud is used to screaming to make his voice heard among his ten sisters, as his last name might suggest. While most households have nowhere near this many kids, The Loud House is still a funny and heartfelt take on family dynamics.
These teenage superheroes achieved almost instant cult classic status after debuting on TV in the 90s. When not in high school, the adolescents spend most of their time battling against the evil alien sorceress Rita and her band of evil alien friends.
In the pre-internet age, the concept of a CNN for kids was a real novelty. Now that the news is everywhere all the time, it's still nice for kids to have a neutral guide to help them understand current events. The modern-day Nick News runs segments on everything from climate change to anti-Asian bias and brings in special guests for interviews, like Dr. Anthony Fauci.
Two brothers think up one scheme after another to try and evade their older sister Candace while on an endless summer vacation. This Disney show is a fan favorite among kids and parents for its humor and great musical numbers.
The adventures of these little monsters and their leader Ash Ketchum have spawned apps, video games, trading cards, and movies. Much like Avatar: The Last Airbender, Pokémon serves as an introduction to anime for many children. The irresistibility of Pokémon is evident right from the tagline: Gotta catch 'em all!
Created in the lab by their scientist dad in an attempt to make the "perfect little girl," adorable superhero sisters Blossom, Buttercup, and Mojo fight crime in the city of Townsville. Pretty impressive for some kindergartners.
Penny Proud is a typical teen with an eccentric crew of girlfriends and an overprotective dad. So naturally, she tries finding ways to get around his rules so she can have more freedom to pursue a social life. The Proud Family is funny, and we're looking forward to its 2022 reboot on Disney+.
There's some controversy as to whether or not this show about a misfit cat and dog team is really for kids. Some scenes push the boundaries with gross-out humor and representations of violence. But in the 90s, The Ren & Stimpy Show aired on the Nicktoons lineup right alongside Doug and Rugrats. It was wildly popular, and there's no denying its hilarity and place in 90s pop culture. Also, kids just love it.
Ask any child of the 90s what their favorite cartoon was growing up, and we can guarantee a large percentage of responses will be Rugrats. The misadventures of a group of toddlers provide endless entertainment in this timeless Nickelodeon hit.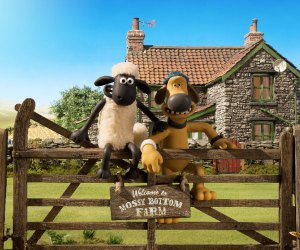 Shaun of the Sheep. Photo courtesy of Studio Canal
This is a stop-motion animation classic devoid of any dialogue that makes for one of the funniest viewing experiences a kid can enjoy.
A happy-go-lucky sea sponge lives in a pineapple at the bottom of the ocean and works a dead-end job at a fast-food joint. If you think that plot doesn't sound kid-friendly, think again. Spongebob is the fifth-longest running animated series in the US and the highest-rated show to air on Nickelodeon, with movies, tons of merch, and even a Broadway musical that came from this animated series.
DC Comics Superheroes get the animated treatment in this beyond-silly take on their adventures from Cartoon Network.
A high-schooler possessed with psychic powers can see the future, and often tries, unsuccessfully, to intervene.
A beloved 80s show in which half-human, half-cat aliens attempt to exact revenge on their attackers. It's precisely as bizarre and enjoyable as it sounds.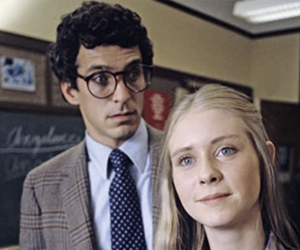 ABC Afterschool Special. Photo by ABC Photo Archives
Favorite Kids' TV Shows for Tweens & Teens
With the tagline "Watch it with Your Kids!" these shows were more like mini-movies or documentaries that aired on weekday afternoons, with the aim of getting tweens and teens to think more deeply about serious issues. ABC Afterschool Specials focused on things like teen pregnancy, divorce, and gender politics.
Four middle-school girlfriends deal with puberty, parents, and boy troubles in this TV adaptation of the beloved book series. This is the rare example of a reboot that we think is better than the original. Netflix's Babysitter's Club gives tough topics like race and class more attention and care. Also, the fashion on this show is fabulous.
Blossom is a teen girl living with her dad and two brothers, and like many teens, wishes for different family dynamics. The show is an enjoyable watch that makes all the stops on a typical coming-of-age journey as Blossom develops crushes, laments her changing body, and gets caught trying to sneak and do grown-up stuff.
Melissa Joan Hart was the queen of teen TV in the 90s, and on Clarissa Explains It All, she breaks the fourth wall to break down situations to viewers with humor, heart, and wit.
Before they have the emotional intelligence to fully understand cynicism, sarcasm, introversion, and social anxiety, Daria Morgendorffer will make a lot of teens feel extremely seen.
Degrassi High is a fictional Canadian high school where the students deal with some pretty heavy issues. Teen pregnancy, gang violence, and self-harm all show up in Degrassi, but it's a well-done show that forces kids to contemplate difficult questions. We definitely recommend this show for teens and not tweens. And I'd be remiss not to mention that if for no other reason, this show is worth watching to see a young Drake in his pre-Hotline Bling days.
Julie and the Phantoms only got one season from Netflix, and it's a shame. Julie is a teen musician whose mom passed away. Following the death, she struggles to love music in the same way, until a rock band made up of teen ghosts mysteriously shows up in her garage. Julie can always see them, but the ghost teens are only visible to the rest of the world when Julie joins them to perform. This show is silly and touching at the same time, and the music is great.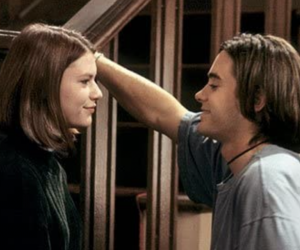 My So-Called Life. Photo courtesy of ABC
For a primetime network drama in the 90s, My So-Called Life was revolutionary for the way it dealt with teen angst and serious issues like homophobia and drug use, without neatly solving everyone's problems by the end of each episode. This show is widely adored by those who know it, and we all agree it deserved way more than two seasons. This is another one that's strictly for teens, due to its mature subject matter.
An adolescent witch struggles to contain her newfound powers in everyday teen situations.
Charming teenage troublemaker Zack Morris is the coolest kid at Bayside High, where he loves pulling off pranks and riling up Principal Belding. All kids who grew up in this era understands that this show is peak 90s. Naturally, it was rebooted on Peacock in 2020, and the new class of kids at Bayside are honestly just as fun to watch.
Homer, Marge, Lisa, Maggie, and especially Bart Simpson keep things lively in the town of Springfield, Illinois by being one funny family. In its 33rd season, The Simpsons is one of the most popular TV shows of all time.
Weird stuff keeps happening in Hawkins, Indiana, and after a kid disappears, the friends that set out to find him discover a whole new world of secrets.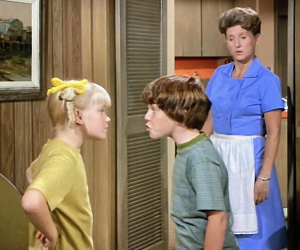 The Brady Bunch. Photo courtesy of ABC
Best Family TV Shows of All Time
Dressed in black with a penchant for all things morbid, rotten, and creepy, the Addams family members don't always mix so well with the neighbors despite their best efforts. For kids (or parents) who have only ever seen the movies, the TV show is a real treat.
ALF, short for "alien life form," refers to the title character of this 80's show about an extraterrestrial whose spaceship crash lands in a California family's backyard.
A warm, humorous coming-of-age sitcom about a boy growing up outside Philly. Boy Meets World follows Cory Matthews and his friends from the sixth grade through college. We're suckers for any show where teachers play a pivotal role in shaping kids' lives, and we get that here through the wonderfully wise character Mr. Feeny.
A blended family with six kids and a housekeeper learn to live and laugh together under one roof in the '70s. The Brady Bunch is widely regarded as an idealized model of traditional family life during that time and an important piece of American pop culture. Marcia, Marcia, Marcia!
A wealthy Park Avenue businessman takes in his deceased former employee's two African American sons. Amid the culture shock that the boys experience adjusting to their new lives, there are also a series of "very special episodes" that tackle racism, alcoholism, and abuse, among other subjects.
A teenage genius practices medicine after finishing school early and becoming the country's youngest surgeon. When he's not in the OR, Doogie just wants to be a regular kid and have fun with his friends, though his plans are often thwarted by his strict dad.
The Facts of Life is a Diff'rent Strokes spinoff that focuses on the tender relationship between a housemother and a group of students at an all-girls boarding school. You take the good, you take the bad, you take them both and there you have: The Facts of Life. It's a theme song and an accurate review, all in one!
The Winslows are a pretty typical American family living in Chicago, who spend a lot of time trying to avoid their nerdy and annoying neighbor Steve Urkel.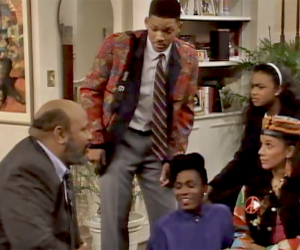 The Fresh Prince of Bel-Air. Photo courtesy of NBC Universal
The overwhelming charm we've come to know as Will Smith debuted on this sitcom about a West Philly kid struggling to stay out of trouble, who's sent to live with wealthy relatives in Los Angeles.
Danny Tanner is a widowed father to three daughters in San Francisco getting some help from his two brothers who also live in the house. Childhood challenges from toddler through teen are acted out with humor and grace.
One of the best onscreen mother-daughter relationships of all time is between Lorelai and Rory Gilmore. Lorelai was sixteen years old when she had Rory, so they were forced to grow up together. Their relationship is beautiful and complicated and makes for the perfect family binge with older kids.
"Tim the Toolman Taylor" is the host of a home improvement show and the father of three sons who test his patience in various ways.
Yet another teenage boy genius shows up on this endearing show as Malcolm, trying to maintain his sanity in a family full of quirky personalities.
A silly but lovable adult with childlike tendencies engages in one disaster after another. Mr. Bean never utters a single word, leaving space for big laughs at his endless stupidity.
An energetic girl and her dog are abandoned by her parents and find shelter in an abandoned apartment. Eventually, they're fostered by the building's owner. Punky makes an eclectic crew of friends, including her best friend Cherie, who also lives in the building. Much of the show focuses on the tension between Punky and her new dad, and the social workers assigned to her case.
An engineer invents a robot kid named Vicky to assist children with disabilities and tries passing her off as a human member of their family. That's easier said than done when Vicki has superhuman strength, superhuman speed, and an access panel in her back hidden underneath her clothes.
Kevin Arnold is a typical American kid growing up in the suburbs in the late 60s and early 70s, who's processing a lot of the social turmoil in the country at that time by leaning on the support of his friends and the love of his life, Winnie. The show is narrated from Kevin's perspective as an adult, which helps viewers get a deeper understanding of his feelings.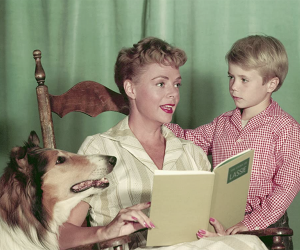 Lassie. Photo by CBS Photo Archive
Best Classic Kids' TV Shows of All Time
The first in a long line of installments about the superhero with an "S" on his chest first aired in 1952.
Of course, there have been several shows about this beloved Marvel titan, but the 1977 version was the first one to bring him to prominence in the superhero universe.
Kids will enjoy the colorful camp of the early goings-on in Gotham City.
It's hard to pick just one entry from the Looney Tunes franchise, which dates back to 1930, but The Bugs Bunny Show premiered in 1960 and ran for 40 years in one form or another, showcasing all of our favorite animated Warner Brothers characters.
In the 80s, this comic strip duo had their own Saturday morning cartoon focusing on all the antics of the Peanuts Gang. While not as fabulous as the holiday specials, this show is still pretty great.
Like many kids, Dennis gets bored easily and always tries to be a good helper. Unfortunately, things usually don't go as planned—just ask his neighbor, Mr. Wilson.
TV's favorite prehistoric family tries to survive on stone-age resources.
The first nationally televised kids' TV show in the US, Howdy Doody starred host Buffalo Bob and his puppet, Howdy Doody, having conversations, making jokes, and playing games.
This animated series envisioned a life in the future that hasn't come true quite yet, but it's still fun imagining that spaceships will replace cars one day.
A Rough Collie is the star of this long-running show in which the family dog is just as good a teacher as the humans.
Another portrait of idealized small-town suburban family life through the eyes of adventurous eight-year-old Beaver Cleaver, who gets the low-down on life from his dad and older brother Wally.
Today's kids are sure to find this black and white classic about a talking horse intriguing. This one is so old, it might even be before Grandma and Grandpa's time, but they'll enjoy watching it with your kids.
The life and times of Kermit the Frog, Miss Piggy, Gonzo, and Fozzie Bear as told through comedy sketches and musical numbers that the whole family will enjoy. This show has been rebooted a number of times, but nothing beats the classic.
This 1969 show is the first time we see the now global phenomenon of Scooby-Doo—an easily-frightened talking dog who aids four mystery-loving teens.
Did we miss your favorite show? Come tell us about it on Facebook!
Click Here to Sign Up!
i