News: Free Wi-Fi in NYC Parks, Luna Park Deal, New Summer Streets Attractions, a Bookstore Grows in Washington Heights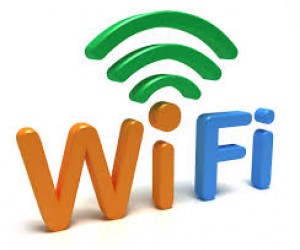 Parks and connect Tired of running down your smartphone battery while the kids romp in the playground? Good news: The Parks Department is now offering free Wi-Fi in many NYC green spaces. There is fine print, however. While AT&T is sponsoring many no-cost access points, mostly in Manhattan, the outer boroughs are only offering limited timed access. I never thought I'd say this: Thank you AT&T!

Cool new... Your impossible dream of a robot butler to pick up after your kids may finally be coming true. Tinkersphere—a high-tech robot shop in the East Village opened by a recent college grad who's part of the maker movement—sells a range of electronic toys, crafts, robot kits and even droids for as little as $20. We can't wait to check it out in person.

Meanwhile, there's a new uptown lit haven. Former pop-up Word Up Community Bookshop will open a permanent Washington Heights store on Friday, July 26, making it the only bookshop north of 125th Street in Manhattan.

This week we picked the cool kiddie musical Wanda's Monster as one of our top summer shows for families. One of the best things about it? The catchy songs by kiddie rock star Laurie Berkner. Now you can take her tunes home with you by downloading the original cast album, which was just released.

Strike out While updating our post about kid-friendly bowling alleys in NYC, we discovered a big one recently closed. After 53 years of glorious strikes, Brooklyn's family-owned Maple Lanes could not be spared.

Another sad loss for NYC: The death of Kindiefest, the big annual family music conference that we frequently wrote about. No reason was given for its demise.

Summer fun Manhattan's annual car-free Summer Streets kick off on August 3 for three successive Saturdays. This year's big attractions include a rock climbing wall, a zip line, mini golf and Voice Tunnel, an interactive exhibit in the Park Avenue Tunnel.

Luna-see Coney Island is one of our favorite summer destinations. Our only complaints? It's a schlep and it's expensive. But a new combo package from Gray Line and CitySights aims to save you time and money. Grab a bus from Manhattan and enjoy unlimited rides and arcade credit at Luna Park, plus beach access, lunch and more for $59 for adults and $39 for children ages 3 to 11. Sounds like the perfect staycation.

What's in a name? In mini-amusement park news, Fantasy Forest has chosen a name for its new coaster: the Corona Cobra Coaster. Despite the scary moniker it's quite kid-friendly.