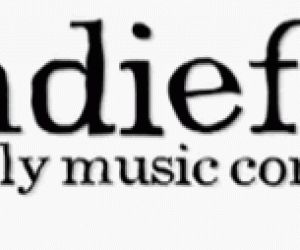 Kindiefest 2010: Brooklyn's Family Music Festival
There's no reason kids should get left out of the all-day music festival scene. Kindiefest is a three day festival of kids music. The first two days are industry only (talks, panels, and showcases around today's family music market), but the third day is a huge public family music festival with tickets just $15 for all six shows.
This Sunday, May 2, from Noon-4pm, six great family music talents will perform. The lineup for Sunday is: Ralph Covert, Clementown, Bill Harley, Recess Monkey, Royal Order of Chords and Keys, and Secret Agent 23 Skidoo.
Click through to their webpages, so you can check out the tunes before you go. Some of my personal favorites are "I'm Not Tired" by Ralph Covert and "Cookies and Milk" by one of the winners, Royal Order of Chords and Keys.

Kindiefest
Sunday, May 2
Littlefield NYC
622 Degraw St, Brooklyn
Tickets are $15 (infants are free) --Be sure to get your tickets ahead of time
Doors open at 11:30am, Festival from Noon-4pm
For more information, visit kindiefest.com