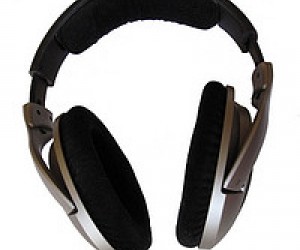 Kindiefest 2011 and Five Rockin' NYC Kids' Bands
Whenever the weather starts warming up, I immediately think of Bob Marley. I hear your collective, "huh?" but let me explain. I am a music maven. I associate specific songs and artists with everything from seasons to subway stations. (The 72nd Street 1-2-3 stop has Vampire Weekend all over it).

When my daughter was born, music took on an even more important role in my life. I love introducing her to all of my favorite tunes, and finding new bands for us to shake our booties to.

As you can imagine, we go to a lot of concerts, and I'm particularly excited about the lineup at the third annual Kindiefest in Brooklyn, a music conference that highlights cool kids' bands. Organized by bigwigs involved with the genre, (which now goes way beyond Dan Zanes), most of the con is industry only. But it caps off with an amazing, open-to-the-public concert on Sunday, May 1 at noon at Littlefield in Boerum Hill. Kiddie music queen Elizabeth Mitchell and You are My Flower headlines the show, and the Verve Pipe, Aaron Nigel Smith, Oran Etkin, Heidi Swedberg, and Tim and the Space Cadets are also on the program. Tickets are $12 in advance, $15 at the door, and babies are free.
Reading about all of these music makers, I started thinking about my favorite local kids' groups. No surprise that we have a lot of great ones, since NYC is such a rockin' town. Here are my top five Big Apple bands for kids and families.
Hot Peas 'N Butter
I discovered this band a few years ago while watching the now sadly canceled Jack's Big Music Show on Nickelodeon. My daughter and I were hooked from the first note. Headed by NYC-based duo Danny Lapidus and Frank Cotto, the group mixes multiple genres, including Latin, Afro-Caribbean, jazz, folk and rock, so kids are exposed to lots of different styles. The band's tunes really get stuck in your head (I've been known to hum "Number 1" on the subway).
Next NYC gig: Saturday, April 30 at 4pm at the Tribeca Film Family Festival Street Fair. FREE. Visit the band's website for additional upcoming dates, including concerts in Harlem, Flushing and Madison Square Park.
The Deedle Deedle Dees
We've written about these serious rockers before and they're worth raving about again. Not only do the guys in this Brooklyn-based band get your kids pogoing with their bluegrass-punk sound, they teach them history in the process by crooning about Nellie Bly, Aaron Burr, Amelia Earhart and others. (The musicians also have history-inspired nicknames, like Booker Dee and Ulysses S. Dee.) The four Dees all boast musical and educational pedigrees…as well as unofficial PhDs in cool.
Next NYC gig: The band wraps up this season of its monthly variety show on Saturday, May 7 at 11am at the Knitting Factory in Williamsburg. $10
Tim and the Space Cadets
This Brooklyn-based band is fairly new to the scene, but I'm already a huge fan of their tunes, like the catchy "Superhero" (click here for the cute video). This is one of those kids' groups that I listen to even when my daughter's not around. The music is groovy alt-pop and it totally jams. The dreamy lead singer Tim Kubart it totally crush-worthy, too, but the whole band rocks. Did I mention the drummer's a girl?
Next NYC gig: Sunday, May 1 at noon at Littlefield in Boerum Hill. $12 in advance, $15 at the door, and babies are FREE.
Anna Banana Band
Anna started out as a bass player for kiddie music god David Weinstone and the Music for Aardvarks Band before striking out on her own. We're so glad she did! Anna recently released her self-titled debut album which features awesome tunes for the preschool set. My four-year-old insisted on listening to her "Dinosong" over and over, and by the fifth play I still didn't want to tear my hair out! Instead I was singing along. My other favorite track is "The Little Monster," about a scared creature in a closet. Perfection.
Next NYC gig: Sunday, May 22 at Mamapalooza in Riverside Park. Time TBD. FREE
Suzi Shelton
The NYC singer-songwriter-mom has been around the kids' scene for a while, originally with the Imagination Workshop Band. When she released her first solo album in 2006, Simply Suzi, her career exploded. It's no surprise considering she pens funky-sweet, toe-tapping tunes for the cool-cute kiddies. My favorite tracks are "My Favorite Moon" and "Scooter Boy."
Next NYC gig: See Suzi in your own home! She's playing a live concert via webcast on Saturday, April 30 at 5pm for $2.
Want more music? Check out our roundup of cool family concerts this spring.
Image: gcg2009