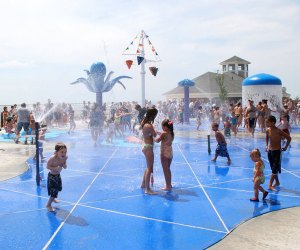 25 Things We Can't Wait To Do This Summer with LI Kids
It's what most of us have been waiting for all year: summer. At long last, it's nearly here. That means longer days, warmer weather, and plenty of time to take advantage of all Long Island has to offer families.
From swimming at beautiful beaches to taking a family-friendly road trip to the East End or exploring local parks and playgrounds, there is no reason you should have to hear the words "I'm bored!" from your kids this summer. To help your family get the most out of the season, we've put together a list of 25 things we can't wait to do with our kids, including some great one-of-a-kind events.
From Fire Island to Shelter Island, Port Washington to Port Jefferson, and all points in between, here are our suggestions for the best ways to enjoy this unique island we call home. Or see how many of our top 100 things to do with Long Island kids you can complete before summer is out.
Plus, our event calendar is full of the best ideas for family fun, sorted by date and location. So here's to sunshine and family time.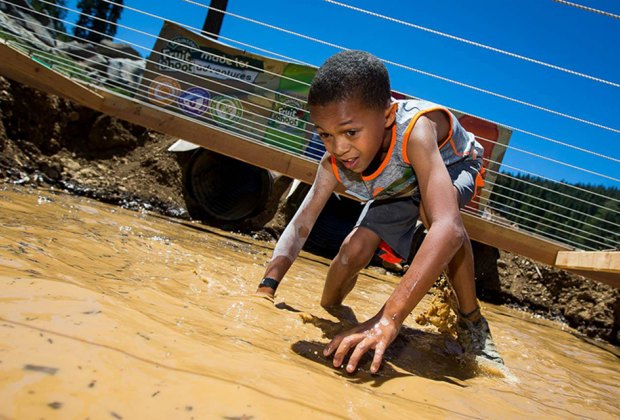 Kids will get dirty (and love it) while competing in the Mini Mudder obstacle course. Photo courtesy of Tough Mudder
2. Get muddy: Tough Mudder obstacles courses return to Long Island on July 20-21. Kids ages 5 to 12 can get in on the messy fun by entering the Mini Mudder. Kids 13 and older can enter the Tough Mudder 5K.
RELATED: Awesome Arcades for LI Kids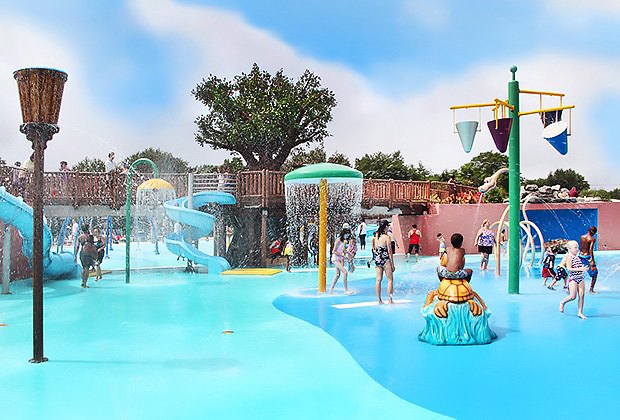 Geiger Lake Memorial Park's spray area offers more than 20 play elements to keep kids entertained. Photo courtesy of Stalco Construction
3. Run through the sprinklers: There's nothing like running through the sprinklers to make you feel like a kid again. Long Island has sprinkler parks aplenty.
4. Head East: We've got you covered with 50 things to do with kids in the Hamptons and North Fork.
5. Go West: There's always something fun to do in NYC with kids.
6. Pick-your-own: Blueberries, blackberries, and even some strawberries can be had fresh from the farm this summer.
RELATED: Sports Centers and Fun Zones for Long Island Kids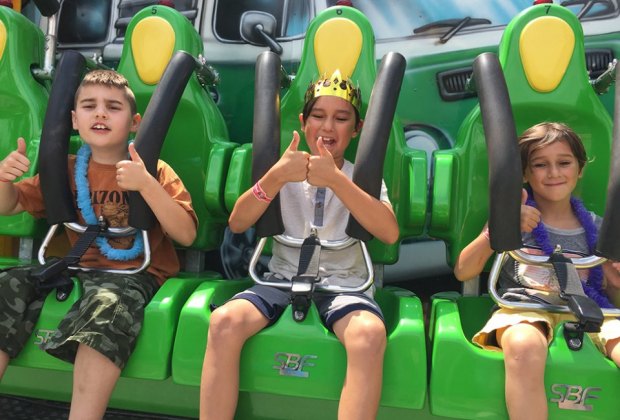 There are rides for every thrill level at Adventureland. Photo by Jaime Sumersille
7. Go for a ride: Get an adrenaline rush at one of these amazing amusement parks.
8. Take a dip: Cool off at one of these public pools that are open to everyone.
9. Row, row, row your boat: Spend some time on the water in a kayak, pedal boat, or canoe.
10. Hit the links: Head to the green for miniature golf or to a par-3 course, where kids can learn and practice the game.
11. Have a blast in the backyard: You don't have to leave home to have a great time this summer. Enjoy some outdoor games as a family.
12. Sleep under the stars: Make some memories by going on a camping trip. Whether you pitch a tent or take an RV, Long Island has some great campsite options. Prefer a more elegant experience? Try glamping on the East End.
RELATED: LI Boardwalks Perfect for a Family Stroll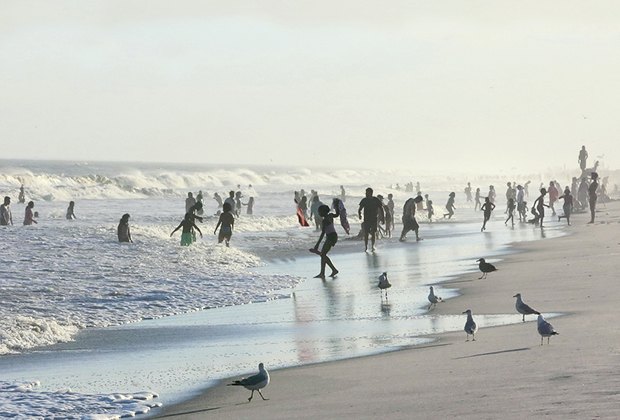 Few places on Long Island beat Jones Beach on a summer afternoon. Photo by ric shaw/CC BY 2.0
13. Hit the beach: The beach is synonymous with summer on Long Island; here's our rundown of the best beaches for families.
14. Cast a line: Fishing can be a fun and exciting pastime. Target your catch of the day at one of Long Island's many family-friendly fishing destinations.
15. Rainy-day fun: Just because it's raining doesn't mean the fun has to stop. There's plenty of indoor fun to be had with these rainy-day activities.
16. Take a hike: There are many family-friendly hiking trails just waiting for you and your family to explore. Or try a bike trail: Some of our finest are right by the water.
RELATED: Family-Friendly Boat Rides for Kids on LI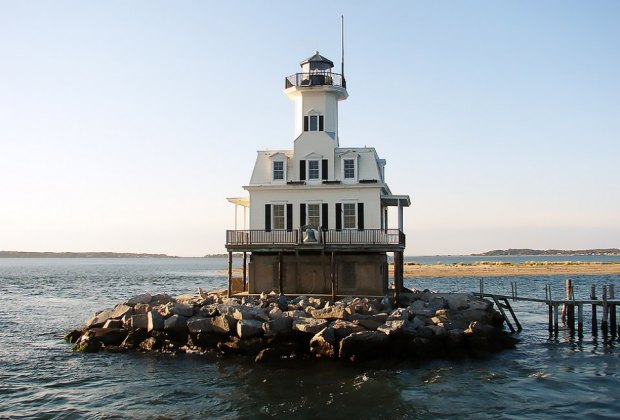 "Bug Light," near Greenport, is one of only a handful of offshore lighthouses that allow visitors. Photo courtesy of the East End Seaport Museum
17. Light it up: Experience living history by visiting one of Long Island's beautiful and historic lighthouses.
18. Hit the road: There are so many fun and interesting places to visit within driving distance. Why not pick one or two of these family-friendly day trip spots this summer?
19. Climb and swing: You can't go wrong with a visit to a playground or park to keep kids busy and happy. You can even make it a beach day with one of these awesome beach playgrounds.
20. Entertainment under the stars: Grab a lawn chair or beach blanket and enjoy a family-friendly movie or concert outdoors with your neighbors.
21. Smell the roses: Summer is peak season for gazing at the gorgeous blooms at one of Long Island's botanical gardens.
RELATED: Nature Centers Sure to Delight LI Kids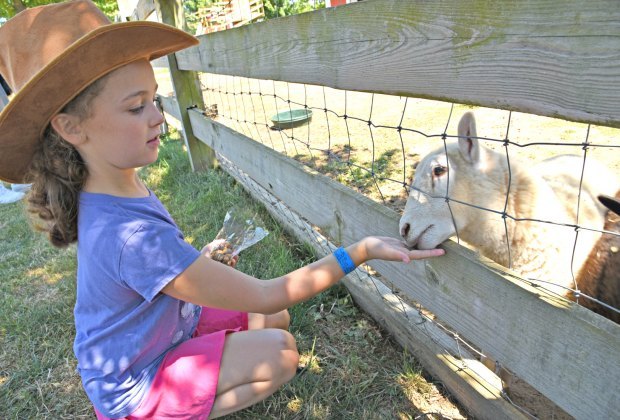 Interact with the "residents" at Harbes Family Farm in Mattituck. Photo courtesy of the farm
22. Feed the animals: Petting zoos and game farms are wonderful places to interact with animals, and even to feed some of the "residents."
23. Visit a kid-friendly winery: They do exist—and that means fun for the entire family. Some wineries even allow pets, so Fido can join in on the fun. Beer lovers have plenty of family-friendly options, too.
24. Slip and slide: Make their day with a trip to a water park, where kids, and grown-ups, can cool off and have a blast.
25. Take in a seaside view: Marinas are great places to enjoy a meal together, take a boat tour, and watch the sun set.
Bonus: Send them to camp: It's not too late to sign up for a camp on Long Island. Whether your kids are into sports, science, or art, there's a camp for almost any interest.
This article is updated annually.