Drive-In Movie Theaters in and Around Long Island for Outdoor Movie Nights with Kids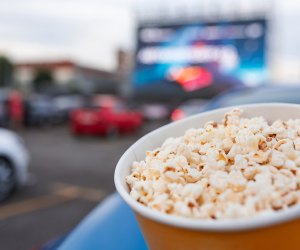 Go back in time and enjoy a drive-in movie theater on Long Island this summer. Put on your PJs, grab a cozy blanket, pack some snacks, and pull up to a big-screen flick under the stars. This old-school activity continues to have new life.
We've curated a list for Long Island families looking for an evening of summer fun that will also suit anyone who is still focused on social distancing. While you're out, you might want to check out our guide to outdoor restaurants on Long Island or our roundups of great places to grab a pint of ice cream or decadant desserts to enjoy along with the flick.