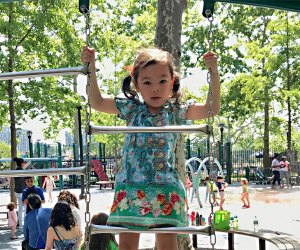 25 Things to Do with NYC Preschoolers Before They Turn 5
New York City doesn't lack for awesome family events and institutions, from the many children's museums and zoos and gardens to only-here street and art fests. But as a mom of two children younger than 5, I'm always looking for fun activities that appeal to the city's youngest children. It's a fleeting window of time, and I want to create lasting memories—within budgetary reason—manageable enough for kids who sometimes still need a nap and a sippy cup.
So, inspired by our roundup of 100 things to do with kids in NYC before they grow up, we came up with this list of 25 things to do with toddlers and preschoolers around the city before they turn 5 and head to kindergarten. A few of our selections are well-known favorites with specific under-the-radar attractions for preschoolers, while others are more off the beaten path, but all are things we've enjoyed doing or aspire to try soon!
Sign up for our FREE newsletters to get posts like this delivered to your inbox.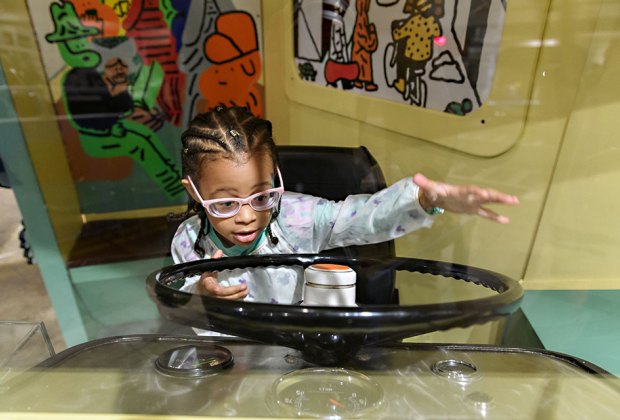 It's trains and buses galore at the NY Transit Museum. Photo courtesy of the museum
Cool Cultural Institutions to Visit With Preschoolers
1. Climb inside vintage subway cars and buses at the New York Transit Museum.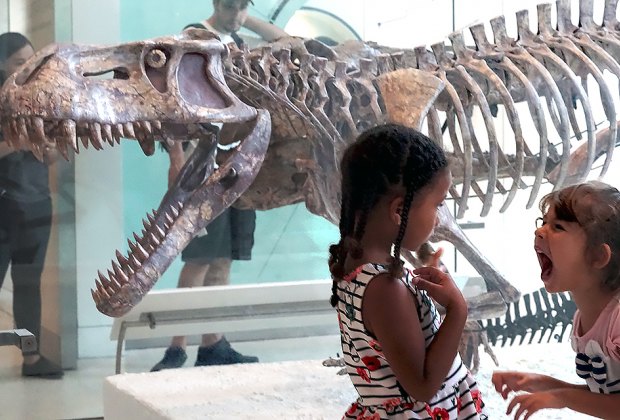 Roar with the dinosaurs at the American Museum of Natural History. Photo by Jody Mercier
2. See the full-scale dinosaurs at the American Museum of Natural History. While you're there, check out the interactive T. Rex Exhibit, sure to bring joy to all ages as well!
3. Kids crying because they can't touch the dinosaurs? Hit the secret Discovery Room for enriching hands-on activities, storytime, or a break from the sensory overload. Be sure to check online for its hours.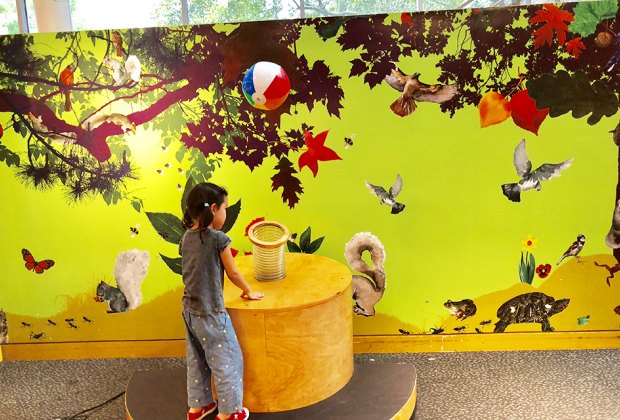 NYSCI's Preschool Place is a multi-sensory play area perfect for preschoolers. Photo by Janet Bloom
4. While the rest of the New York Hall of Science may be over your tot's head, its Preschool Place, a multi-sensory play area, is a perfect introduction to this science spot. Save time for a quick visit to the bubble wall and table in the Central Pavilion. My kids have almost as much fun there as I do.
5. Make messy art at the Children's Museum of the Arts, which caters to the 5-and-younger set in its stART Studio.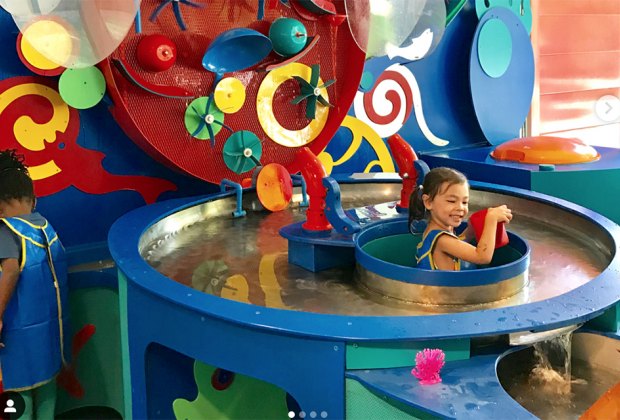 The Totally Tots section of the Brooklyn Children's Museum is just for kids under 5 and includes water and sand play. Photo by Janet Bloom
6. Explore all kinds of hands-on, creative stations at the Brooklyn Children's Museum's Totally Tots play zone, which is just for those under age 5.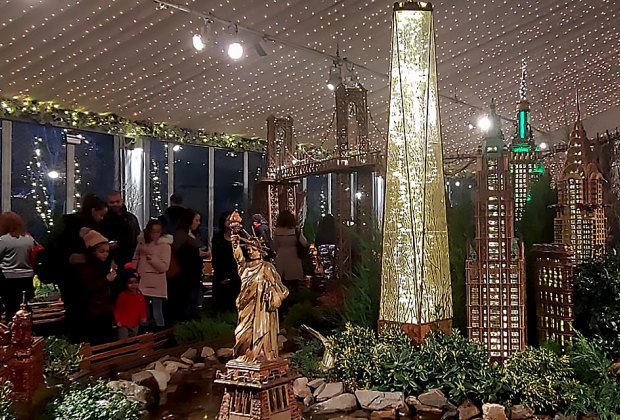 The NYBG train show is a delight for all ages. Photo courtesy of the garden
7. Around the holidays, head to the NYBG train show. It won't disappoint. New buildings are added annually, so there's always something new to explore.
Fun Outdoor Places to Play With Preschoolers
8. Romp on the playgrounds at Governors Island, swish down the epic slides on The Hills, swing in a hammock, or try a round of mini-golf. The Island is open May through October. Check its website for events.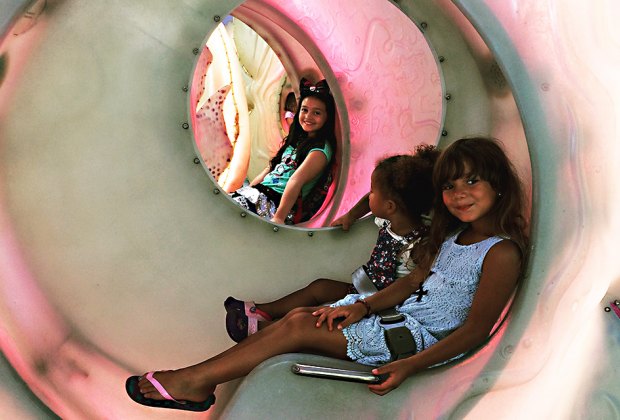 The SeaGlass Carousel makes a stunning destination in any season. Nighttime visits are magnificent, too. Photo by Jody Mercier
9. Skip the fast-paced Central Park Carousel in favor of a mellow merry-go-round like Chelsea's Pier 62 Carousel, Brooklyn Bridge Park's Jane's Carousel, or the mesmerizing SeaGlass Carousel. All boast fantastic waterfront views.
10. Stop to smell the roses (and cherry blossoms, daffodils, and all the flowers) at the Brooklyn Botanic Garden, the Queens Botanical Garden, the New York Botanical Garden, Wave Hill, and the Narrows Botanical Gardens.
11. Rent bikes (with a bike seat) to pedal through Central Park or along Brooklyn Bridge Park's waterfront. Be sure to stop for ice cream.
RELATED: Five City Destinations for Mini Day Trips With Preschoolers

Victorian Gardens in Central Park is a perfect first-time amusement park for preschoolers. Photo courtesy of the amusement park.
12. Do a full day of rides at Fantasy Forest in Queens or Victorian Gardens in Central Park, two little-kid amusement parks featuring only tame rides.
13. Wear your water shoes and bathing suit and get soaked at one of these NYC water playgrounds. It's a summer rite of passage for local toddlers. Water is usually turned on in early June!
RELATED: 30 Top Things to Do in Queens With Preschoolers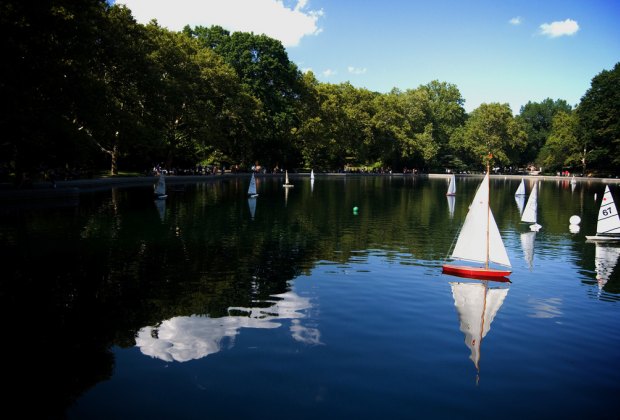 Float a toy sailboat across the Conservatory Water in Central Park. Photo by Mark Peters via Flickr.
14. Too young to row their own boats? Sail a toy one across the Conservatory Water in Central Park.
15. Plan a preschool-appropriate (in both sights and length) day trip. You can hit uptown, downtown, parts of Brooklyn, and more.
RELATED: NYC Preschool Directory and Listings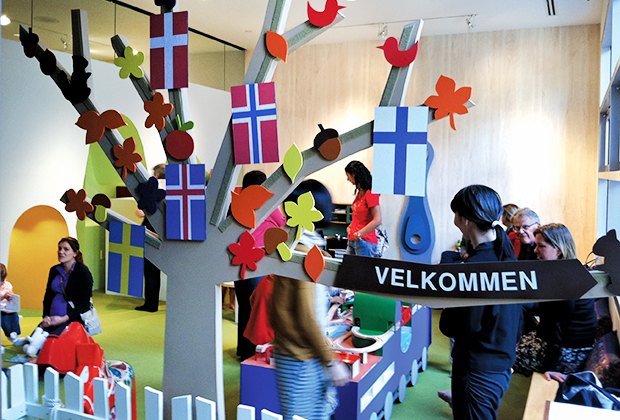 The Heimbold Family Children's Playing and Learning Center offers a colorful, creative place to play. Photo courtesy of Scandinavia House.
Indoor Spots to Explore With Preschoolers
16. Drop into Scandinavia House's fantastical Heimbold Family Children's Playing and Learning Center to play with Legos and Brio trains.
17. Rainy day? Take in storytime at a local museum, library, or bookstore all across the city. They're often FREE.
18. Hit the Eloise boutique at the Plaza to try on pretty pink frocks or book a tea to play one of NYC's original spoiled princesses.
RELATED: Top 30 Things to Do in Brooklyn With Preschool-Aged Kids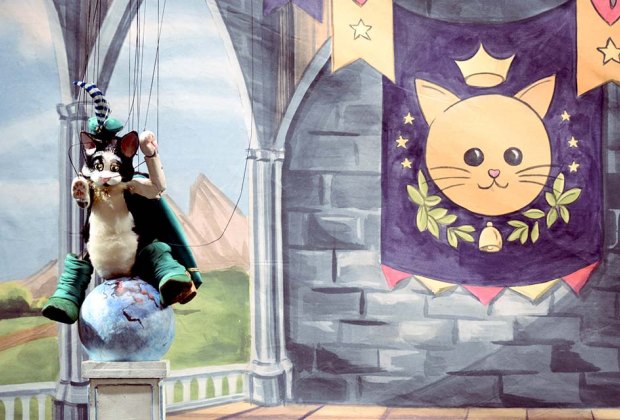 Take in a puppet show at the Swedish Cottage Marionette Theatre. Photo courtesy the theater
Live Theater to Enjoy With Preschoolers
19. Introduce your tots to the wonders of live theater at an eye-popping puppet show at Central Park's Swedish Cottage Marionette Theatre or Park Slope's Puppetworks.
20. What tot doesn't love bubbles? See some of the biggest and best in the world at the Gazillion Bubble Show!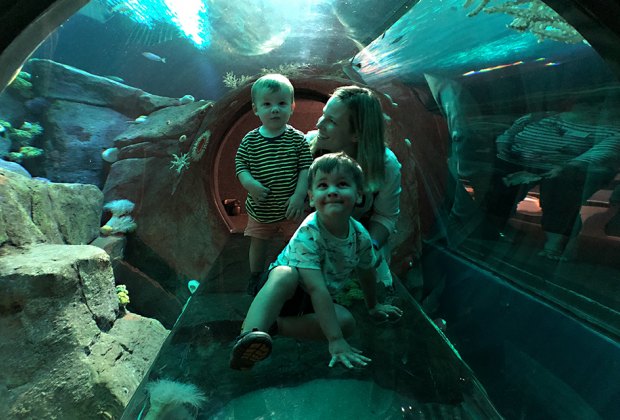 Visit the sharks at the NY Aquarium, Photo by Louise Trapasso
Animal Encounters to Enjoy With Preschoolers
21. Ride the train out to the New York Aquarium to gawk at the amazing Ocean Wonders: Sharks! exhibit and all manner of marine life, or just cross the boardwalk to come face to face with the Atlantic Ocean.
22. Visit the perfectly toddler-sized Central Park Zoo to take in a sea lion feeding and get up close with the playful penguins. Stop for a cute photo-op in the Tisch Children's Zoo.
23. Learn about nature at the Prospect Park Audubon Center, which hosts FREE hands-on activities every week, including live animal encounters.
24. Feed the goats, chickens, and other critters during a festival at NYC's only historic working farm, the Queens County Farm Museum, or care for a part-time pet at The Art Farm in the City.
25. Wear something colorful to the enchanting Butterfly Garden at the Bronx Zoo in hopes one will mistake you for a flower and land on you. Open April through October.
This article was first published in May 2014, but it is regularly updated to reflect the changing landscape of NYC.