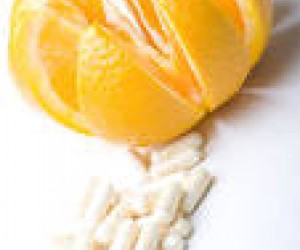 Sensory Savvy Snacks Help Kids Do Better in School
What kids eat is very important and having the right snack can actually improve a child's ability to learn. Our school occupational therapy consultant, Casey Halper, put together a list of sensory smart snacks just in time for back to school. That means that they are snacks that help kids stay alert and focused in school without making them hyper and restless. These are great snack ideas for children in school, but would be equally great snack choices for toddlers too. Some of the themes for healthy sensory snacks are:
Crunchy and chewy foods help make kids more alert by engaging their senses.
Sipping or sucking can help organize and calm children.
And of course fresh fruits and vegetables, whole grains and calcium rich foods make them healthy overall.
Try These Sensory Smart Snacks:
Carrot Sticks
Celery Sticks
Cucumbers
Grapes
Apples
Pears
Dried Fruit (cherries, apricots, mangos)
Orange Wedges
Whole wheat pretzels
Rice Cakes
Raisins
Granola Bars
Graham Crackers
Fruit Leather
Low Fat Yogurt with straw
Apple Sauce with straw
Chunks of cheese
Chesse Sticks
Whole grain cereal
Whole Grain Cracker (triscuits)
Cereal Bar
Popcorn
Chewy whole grain mini bagels
7 grain chips
Baked pita chips
Bagel chips
Maybe you can get your class or school to institute a healthy sensory snack plan. For more healthy snack ideas check out the book Healthy Snacks for Healthy Kids by B.J. Witz. If you would like to contact Casey Halper, you can reach her at caseyotr@gmail.com or 917-414-0289.
This post originally published in October 2007.