DOE Sets Up Hotline for Parents Concerned About Special Education Reform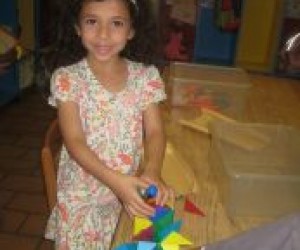 While mandatory kindergarten for New York City five-year-olds doesn't go into effect until 2013, the Department of Education's sweeping Special Education Reform starts this fall. Come September, public schools will be required to integrate most students with special education needs into their general-education classrooms. (Kids with severe challenges may still be taught separately, although the details on what constitutes "severe" are still unclear.)

Even the DOE has admitted the transition may be a difficult one, which has many parents concerned. In order to allay fears, the DOE has set up a hotline to answer questions.
The DOE developed its Special Education Reform to better serve the 16 percent of public school students who currently require special education services. On August 1, the DOE launched a hotline for families who want more information about the upcoming changes. Parents can call 718-935-2007 or 311 to get to the hotline. In addition, nine DOE outposts are offering special office hours in case you prefer to speak with someone face to face.

According to the DOE, the Special Education Reform aims to educate children with special needs in the least restrictive settings possible, preferably in their neighborhood schools.

As Chancellor Dennis Walcott explained in a letter, "Our goal is to ensure our students with disabilities are fully embraced in their community schools and participate in a wide range of classroom and school-wide activities with the appropriate support. Students with disabilities will continue to be provided with the services they need as stated in their Individualized Education Programs, and at the same time they will have increased access to the same curriculum and be challenged to reach the same high expectations as their non-disabled peers."

Sounds great. However, as InsideSchools recently noted, even the new head of special education at the DOE, Corinne Rello-Anselmi, admitted that she expects the transition to be "very rocky," although she still wholeheartedly supports the reform.

I have a bit of experience with trying to get special education assistance in a NYC public school. When my oldest son was in second grade, his school determined he needed speech therapy. However, the process of going through the system proved so frustrating and time consuming, we ultimately decided to pay for private treatment out of pocket. My hope is that the Special Education Reform, whatever hiccups it may have, will help parents better navigate the often baffling system and give children with special education requirements a more mainstream school experience.