AHRC New York City: Assistance for Families with Special Needs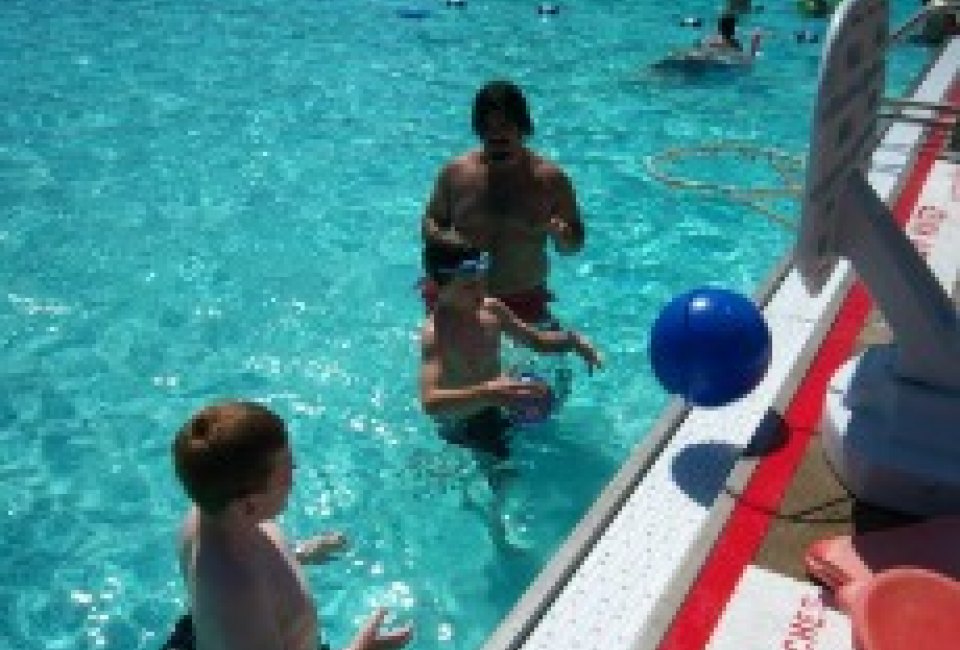 5/13/13
- By
Michaela
As the mother of a son with special needs, we have our work cut out for us in many areas. While we've pretty much figured out the crazy NYC school system (at least for the moment) and explored a whole slew of extracurricular activities, there are still lots of things we need help with on a day-to-day basis.

Previously I profiled YAI NYC and NYC's Resources for Children with Special Needs, two wonderful nonprofit organizations that offer resources, advice and assistance for local special needs families. However, since many agencies have full caseloads and wait lists for in-demand services, it's always a good idea to have a few more irons in the fire.

That's why I recently called AHRC New York City, an organization that has been serving people with intellectual and developmental disabilities and their loved ones since 1950. I found out that AHRC has a special needs dental clinic located about 30 minutes from my house, which is a good hour less than we had been traveling for the last few years. But the dental clinic turned out to be just a glimpse of what AHRC has to offer.

AHRC states on its website that its goal is "to offer individuals with disabilities day to day living that is as rich, absorbing and worthwhile as possible, with an emphasis on helping individuals live up to their maximum potential in the community." Based on what I've found out so far, that's an understatement. Here are just a few of the unique events, services and resources AHRC provides to the NYC special needs community and their families.
Medical
AHRC's ACCESS Community Health Center located in downtown Manhattan offers evaluations, therapy and a full range of primary and specialty health care services, including a special needs dental clinic. The medical center accepts most insurance and offers treatment, including annual physicals and evaluations, on a sliding scale for the uninsured. Additionally, there are special monthly events that include dental screenings, flu shots and other medical tests, all free of charge. Call 212-895-3410 for more info or to schedule an appointment.

Education
AHRC runs various educational programs and schools like the Brooklyn Blue Feather Elementary School for children ages 5 to 12 with autism spectrum disorders and the AHRC Middle/High School for ages 13 to 21 who are classified with autism spectrum disorders, emotional disturbances, multiple disabilities or other health impairments. For children ages 3 to 5, AHRC offers full evaluations at no cost, as well as a wide variety of inclusive or contained preschool programs in locations throughout the city. For more information on preschool services, call the intake coordinator at 800-459-7596.

Recreation
Various activities, including social groups for children, theater, sports, and arts and crafts, are available for all ages. Travel and vacations are even made possible for adults with disabilities. For information about activities taking place in all five boroughs, call AHRC's Referral and Information Center at 212-780-4491 or email referrals@ahrcnyc.org.

AHRC also offers camping programs for children (and adults) with mild to severe mental retardation: Camp Anne for ages 5 to 20 and Katy Isaacson and Elaine Gordon Lodge for higher functioning campers ages 13 to 17. Though the camps are geared toward different ages and abilities, both offer experiences like boating, swimming, cooking, crafts, horseback riding, music, nature and sports, and help participants hone their independence, confidence and social interaction skills. The ratio of campers to counselors is 3 to 1, and chartered bus transportation is available at no extra cost. For more information on AHRC Camping Programs or to apply, call the AHRC Referral and Information Center at 212-780-4491 or email referrals@ahrcnyc.org.

In addition to all of the above, AHRC offers many other services such as Behavior Management, Residential Habilitation, Sibshops (recreational groups for siblings of disabled persons ages 5 to 13) and Respite Services including School Holiday Respite. The org also helps with job training, special needs parenting, higher education and internship opportunities, family reimbursement, and even the messy business of applying for the HCBS Medicaid Waiver. The full list of services can be found on AHRC's extensive website.

AHRC New York City is located at 83 Maiden Lane near Gold Street on the 11th floor. For more information, call the AHRC Referral and Information Center at 212-780-4491 or email referrals@ahrcnyc.org.

Read about other great special needs resources for families in our NYC Special Needs Guide.
Places featured in this article:
Click Here to Sign Up!
i