Make Your Own Granola Bars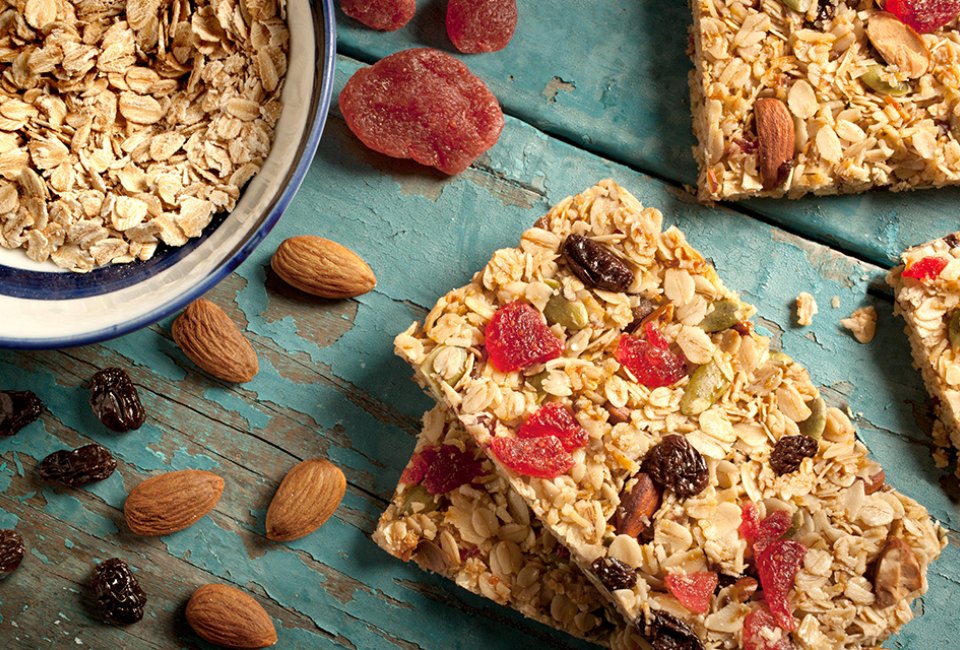 7/18/15
- By
Anna Fader
Granola bars are a snack that kids love and parents can feel good about giving their kids - or so the ads say. But many granola bars aren't much better than candy bars and are loaded with sugar, fat, trans fats and high fructose corn syrup. I found a really easy recipe for granola bars on AllRecipes and I've been making our own ever since. We whip up a batch every weekend for the upcoming week - perfect for back to school time. You could also make more and freeze them. The kids love them and love making them. It's fun for them to eat healthy snacks they've made themselves.
Once you try this recipe out and get a feel for it, you can use it as a base to experiment with. Try adding peanut butter, nuts, or anything you like.
Ingredients

2 cups rolled oats
1/2 cup packed brown sugar
1/2 cup wheat germ
3/4 teaspoon ground cinnamon
1 cup all-purpose flour
3/4 cup raisins or chocolate chips (optional)
3/4 teaspoon salt
1/2 cup honey
1 egg, beaten
1/2 cup applesauce
2 teaspoons vanilla extract

Directions

Preheat the oven to 350 degrees F (175 degrees C). Generously grease a cookie sheet.
In a large bowl, mix together the oats, brown sugar, wheat germ, cinnamon, flour, raisins/chips and salt. Make a well in the center, and pour in the honey, egg, applesauce and vanilla. Mix well using your hands (or a wooden spoon). Pat the mixture evenly into an approximately 8 x 10 inch rectangle. The thinner you make them the more crunchy, the thicker, the more chewy.
Bake for 30 to 35 minutes in the preheated oven or until the bars begin to turn golden at the edges. Cool for 5 minutes, then cut into bars while still warm. Do not allow the bars to cool completely before cutting, or they will be too hard to cut. Try using a pizza cutter to help cut straight lines. You can make 12 bars with one recipe or 24 smaller, thinner bars.
This post originally published in January 2008.

Sign up for our free
newsletters.
Mommy Poppins is a family activity website that helps people find things to do with kids.
©
2023
MommyPoppins. All Rights Reserved.
mp-prod4-v4.32.99
Click Here to Sign Up!