Recycled Packing Peanuts Animals Craft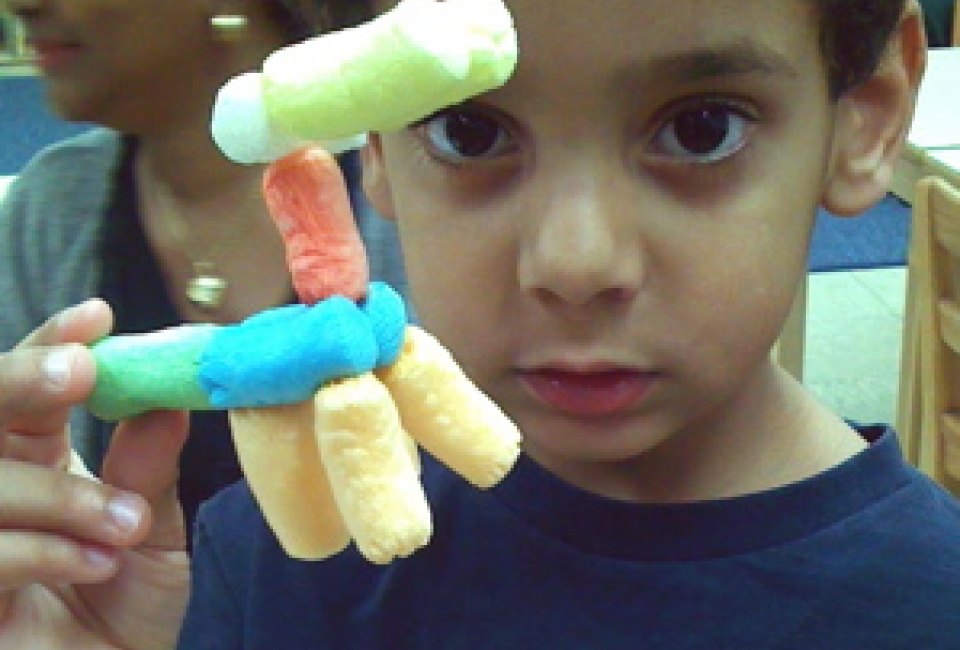 1/9/08
- By
Anna Fader
I like to help out in my son's Pre-K classroom when I can. This morning some of the kids were doing a really cute little craft project that I had never seen before. Apparently if you take those potato starch packing peanuts and wet them, they dissolve just enough that they can stick together. So simple!

Kids can then use them to build anything their imagination thinks of and no fasteners are needed, which is great for toddlers and preschoolers and just plain cool for older kids.
Just dab the peanut on a damp sponge where to want it to stick to something. They can even be stuck onto other objects, like paper to create a 3D picture. In the classroom they had special colored peanuts, but I bet you could even draw on white ones with markers to make them more colorful.

So next time you get a package full of those really annoying packing peanuts, don't toss them, use them to make kid art! It's a perfect indoor activity for when you're stuck inside.

See our post on how to make a bean bag chair out of recycled packing peanuts, all of our Crafts and Projects posts or find more great activities like this in our
.

Sign up for our free
newsletters.
Mommy Poppins is a family activity website that helps people find things to do with kids.
©
2023
MommyPoppins. All Rights Reserved.
mp-prod4-v4.32.99
We use cookies and other data collection technologies to provide the best experience for our customers.
Learn More