16 Homeschool Learning Centers near Los Angeles for Fun and Enrichment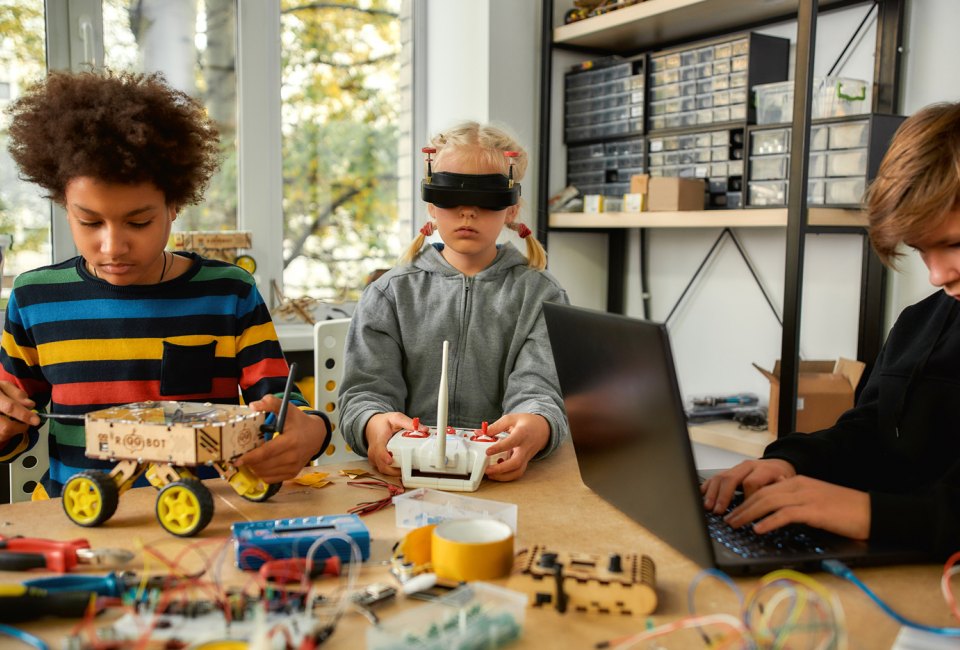 9/6/21
- By
Amanda Schutt
Before the pandemic, homeschooling was already gaining popularity, especially in cities like Los Angeles, which has deeply rooted homeschool communities, organizations, and an almost overwhelming amount of learning opportunities for homeschoolers. Now there is even more demand for homeschooling support, as many districts have limited their online options this fall (and those few programs are very overwhelmed). Parents are looking for options—options for supporting their child's learning and options for getting a little break from their at-home learners! Enter the homeschool learning center. But where do you start? What's right for your kids? And what is a learning center, anyway? We've got those answers, and more.
For more expert tips about Homeschooling, check out our Homeschool & Learning Resources Guide for Families. And if you're looking for virtual classes to supplement your schooling, you can book classes and more activities directly from the Mommy Poppins calendar. Find events with the "book it" button or filter for classes for simple registration in just a few clicks. Here are some of our picks for great virtual classes available now.
First, What Exactly Is a Homeschool Learning Center?
A learning center is not a school. These are centers where homeschool kids can learn and be guided by mentors and teachers. Kids are not penalized for being absent and rarely are children evaluated or graded. Most centers have professional educators at the helm, but not all the teachers who work there are credentialed— in fact, many are not. A lot of parents who are drawn to homeschooling see this as an amazing opportunity for experts in various exciting fields to pass along their knowledge to children, including survivalists, artists, computer programmers, and more.
Learning centers often (but not always!) offer a la cart options for parents to pick and choose a child's schedule based on blocks of time and often (but not always!) have an all-day or half-day option. Some centers allow drop-off five days a week and can be a great alternative for kids who need and want a lot of structure but didn't thrive at a more traditional school. Most homeschoolers choose a few hours or days of their week for a drop-off program at a center and then fill in the gaps at home. There is not a right or wrong way to attend a learning center beyond doing what feels best for your child and family.
Many centers meet in places of worship, but they are rarely affiliated with these institutions beyond simply renting space. Some learning centers have their own buildings, while others use outdoor space or meet at different locations. Learning centers vary greatly in their tuition; many offer scholarships or exchanges for volunteering. For tips on how to find the best learning center for your family, scroll down to the bottom of this article.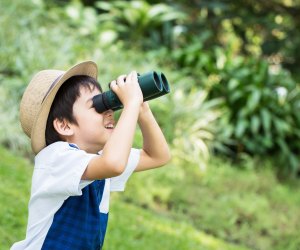 Several learning centers in LA take a "Nature School" approach. Photo credit Seedlings Nature School/CC BY-NC-ND 2.0
16 Great Homeschool Learning Centers near LA
1. ASTEME — West Los Angeles
Offering instruction for kids in grades TK-12
ASTEME is run by a beloved community of scientists. This learning center offers full-time and a la carte options including classes like Yoga and Creative Writing. STEM is king AND queen here though—and they have all the gadgets to prove it! Robots, 3D printers, computers galore, and pretty much any other gloriously geeky contraptions you can think of are available for the kids to explore. ASTEME offers your kids exposure to elements of science they never would get (or be able to afford) at home.
Offering instruction for kids ages 2-6
Coastal Kids LA is an outdoor adventure program that offers young children ample opportunities to connect to Mother Earth. Sensory experiences, getting dirty, and child-lead learning are at the heart of this nature-inspired learning center.
Offering instruction for kids in grades K-12
CLP is a staple in the homeschooling community in LA. The owner, Karen Golden, is highly respected and knows homeschooling backwards and forwards. The classes here are academic but have significant breadth and depth. They don't strictly adhere to grade assignments and are all about children finding their right learning level, regardless of the grade they are in. There's a reason this learning center has withstood the test of time.
4. Everwild —SCV, West LA, Pasadena, Topanga
Offering instruction for kids ages 3-12
Everwild is a Forest School and all classes are outside. Each location has some unique and beautiful offerings, including a Rites of Passage class for preteens who identify as she/her and another for he/him. Over the years Everwild has expanded to offer specialized, sought-after classes for homeschoolers who exhibit a natural curiosity and appreciation for the wild world around them.
Offering instruction for kids ages 5-13
Golden Star is a sweet little spot of sunshine that meets in a gorgeous park in Hermosa Beach. It is eclectic in its educational philosophies and offerings—a bit of Montessori here, a dash of Waldorf there—but above all, the center is child-centered in its approach with a strong overriding emphasis on nonviolent communication.
RELATED: 15+ Homeschool Curriculum Programs for Learning At Home
Drama, choir, guitar, art, and more can be found on the schedules of local learning centers. Photo by gavinwhitner / CC BY 2.0
Offering instruction for kids in grades TK-12
Homeschool Coaches is a bit different from the other centers, in that it's not really a "center." Homeschool Coaches is more of a hub where parents can find local tutors and classes for small groups that the teachers offer around town or that you can host in your own space. What sets Homeschool Coaches apart is the excellent instructors who are passionate about the subject matters they teach. From Algebra 1 to Acting, these coaches know what they're doing and are certainly worth a mention.
Offering instruction for kids in grades TK-12
"Huck," as it's affectionately called, has grown by leaps and bounds. It has a wide variety of learning options—often your classic academic classes, spun with a bit of fun!—which do fill up. Huck's new website makes it easy to find what you want for your child, so scheduling their days here is a snap.
Offering instruction for kids in grades TK+
The Knowing Garden (TKG) is an outdoor learning space with a student-centric approach. While it is one of the more expensive options, TKL offers financial assistance in exchange for co-op work. This is not a reward and punishment environment; instead, the center teaches kids to thrive through problem solving and perseverance.
9. Learn Beyond the Book — Northridge, Canyon Country, Valencia, and virtual
Offering instruction for kids in grades TK-12
Learn Beyond the Book has grown a lot over the years, even offering A-G class credit for High Schoolers—quite a feat for a learning center! There are lots and lots of academic options here, as well as perennially popular classes like Ukulele, Meditation, and Song Writing.
Offering instruction for kids in grades TK-12
The LOFT Academy is a relative newcomer to the homeschool scene, but we are very impressed with the offerings here. Kids are loving the project-based learning foundation for unique classes like the Hamilton Education Project or Culture Club. It also offers one-on-one tutoring and a very cool cohort for middle schoolers.
RELATED: Homeschool & Online Learning Resources for Families
Study core subjects at your own pace.
Offering instruction for kids in grades PK-High School
PathFinders offers a smattering of great classes, many with a foundation in core subjects like math, science, and history—but also has other great options like classes on logic or managing finances.
Offering instruction for kids in grades TK-12
Petals offers a three-day program for younger kiddos and tweens. There's an additional part of their program called "Ditch School" for high schoolers. Unschooling is the overlying approach to Petals Learning Community, placing emphasis on play, tinkering, and connection to the earth.
Offering instruction for kids ages 5- Middle School
The REALM has been around for several solid years and has the reputation of "feeling like family." Mindfulness is at the foundation of every learning opportunity offered here. The center values kindness, accountability, and respecting one another. A lot of the classes marry whimsy and art with academics.
Offering instruction for kids ages TK-12
Seaside Learning Center's strength lies in tutoring and working one-on-one with students. It does offer small classes for all ages, but primarily supports learners with additional instructional support.
Offering instruction for kids in grades TK-Middle School
Threefold Village embraces the Waldorf method and places a lot of emphasis on community. Many of the teachers here are Waldorf certified, making this center a unique option for those who embrace the Waldorf lifestyle.
Offering instruction for kids ages 5-18
Urban Homeschoolers is another learning center that has been around for a while! It offers classes for TK-High School as well as private tutoring. One of the great advantages here is access to joining the center's Model UN as well as a host of other clubs like the Messy Club, various book clubs, and the Teens4Teens Club.
RELATED: How to Create a Homeschool Pod or School Pod: Top Things to Consider
Many learning centers offer private or group tutoring in addition to interesting group classes.
How To Find the Best Homeschool Learning Center for Your Family
Eight years ago, I found myself frozen like a deer in the headlights; we had made the decision to homeschool but what did that mean? How would my children actually spend their days?
I knew one thing: I loved being around my kids, but let's be real—sometimes I need a break! Not only that, I believe that children benefit from learning from other mentors. How could I pull off homeschooling while maintaining my sanity? How could I be intentional about my children having access to group socialization? A wise homeschool mentor told me not to worry, that in all her years of homeschooling she had always carved out alone time by signing her children up for classes at one of the many homeschool learning centers in Southern California. At the time, there were a handful of awesome options, but over the past few years even more incredible learning centers have emerged.
During this time of transition and change in the world of education, if you've chosen to homeschool your child, be sure to check out multiple learning centers, which vary greatly in their approach and philosophy. Unlike schools, learning centers don't need to adhere to a set curriculum by the district, so the sky's the limit! (After all, that's what homeschooling is all about.) Some centers may lean heavily towards STEM while others are based on play and nature experiences.
My advice is to choose a learning center that resonates with your family's personal learning style, be it Waldorf, Academic, Play-Based, or any of the other unique ways homeschoolers approach education. Most families use multiple centers throughout their children's learning careers, as their kids' needs and interests change. So visit centers, ask questions, and find what works best for your family, taking into consideration location, philosophy, price, and your family's schedule. You may find that one center serves all your needs, or that you pick a class here and a tutor there to supplement what you're doing at home.
Sign up for the Mommy Poppins Newsletter today!
i