Blueberry Yogurt Pops Recipe for Kids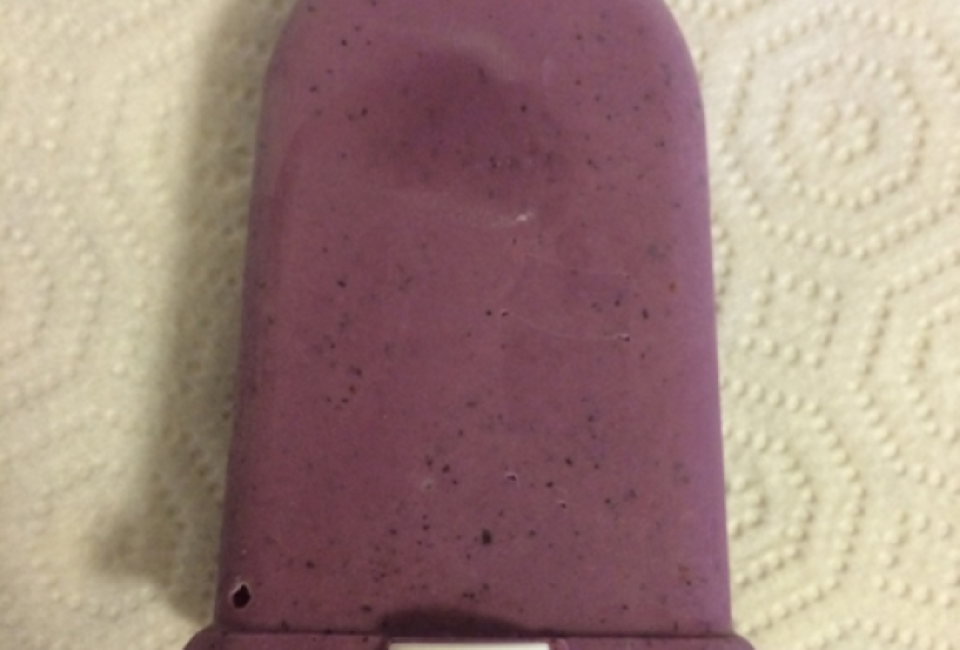 8/5/14
- By
Ally Noel
Summertime means fresh berries. Whether you pick your own or pick them up fresh from the market, you may be looking for more ways to enjoy their naturally sweet goodness. Picking fresh blueberries is a fun way to spend some quality time with your child, and incorporate some hands-on learning! Listening to my daughter count the berries as she plucked them off the bush was precious. This summer, we took our love of pick-your-own and summer desert and created these super simple Blueberry Yogurt Pops.
In this version, we used honey for a sweetener, but you can also try agave nectar, sugar, simple syrup, or maple syrup. We also used Greek yogurt for an extra kick of protein. The best thing about this frozen treat recipe is that it's fun and easy to play around with. Try any berries you have or even other fruits. My daughter enjoyed adding the ingredients to our food processor and watching them zip around into a beautiful light purple swirl.
What You'll Need:
Popsicle Molds
Food Processor
17.6 oz Greek Yogurt
1 cup fresh blueberries
1/4 C Honey (sweeten to taste)
How to Make:
1) Place all the ingredients into the food processor.
2) Blend until smooth.
3) Fill Popsicle molds and freeze for about four hours. Enjoy!
Show us what you make. Share it on Facebook, Twitter or Instagram and tag @mommypoppins so we can see your creations too!
Find more things to cook and create in our guide to Easy Recipes for Kids.

Sign up for our free
newsletters.
Mommy Poppins is a family activity website that helps people find things to do with kids.
©
2023
MommyPoppins. All Rights Reserved.
mp-prod4-v4.32.99
We use cookies and other data collection technologies to provide the best experience for our customers.
Learn More
Click Here to Sign Up!