Child Mind Institute: Important Mental Health Info for Kids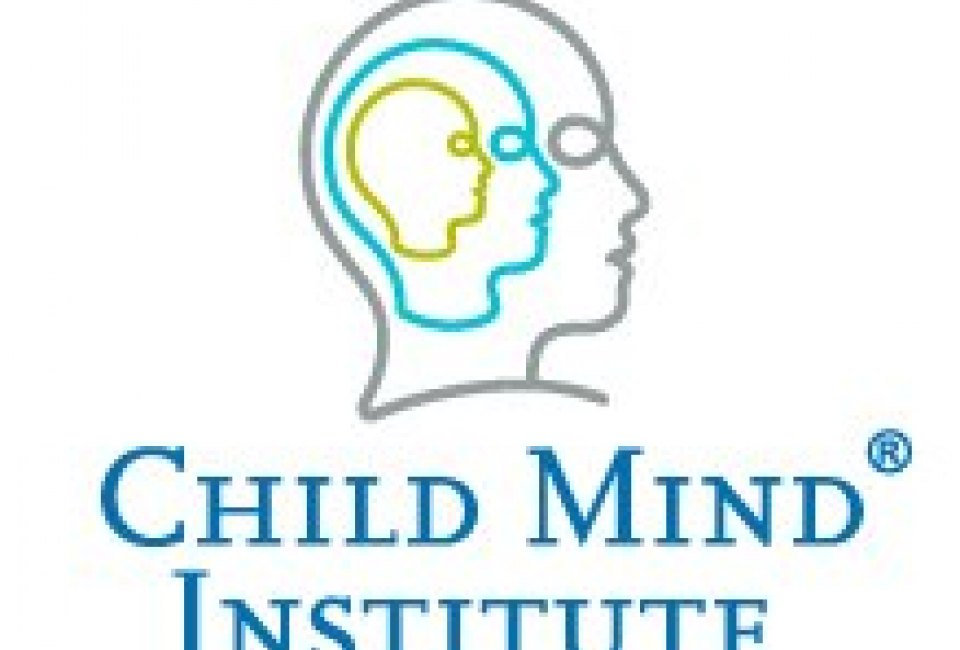 8/18/13
- By
Michaela
I've written posts about many special needs organizations that have provided wonderful assistance to my tween with special needs and our family, like Advocates for Children of New York, AHRC New York City and YAI NYC. But the Child Mind Institute has a special place in my heart because it has helped me with all four of my children.

Founded by Dr. Harold S. Koplewicz and Brooke Garber Neidich, the Child Mind Institute is a national organization headquartered in NYC dedicated to connecting children and families with mental health care information and quality care. Even though I only have one "official" special needs child, my other kids have occasionally struggled with issues like anxiety and tantrums. So the Child Mind Institute has been an invaluable resource for all of my children. Best of all, often I can get the information I need just by visiting the nonprofit's free website—no need to pile on the subway!
The Child Mind Institute is really two organizations in one: a nonprofit foundation with resources for parents, and the Child Mind Medical Practice, a clinical practice in Manhattan. For this post, I'm focusing on what the former has to offer. My family's experience has been mostly with the website, which is chock-full of information, so much so it can seem overwhelming at first. Just take a deep breath: It's massive but easy to navigate. Here are some of my favorite online resources at ChildMind.org:

Parents Guide to Getting Good Care – Editorial Director Caroline Miller and a few others put their heads together and came up with everything parents should know when setting out to determine whether their child has an issue, whether they should seek help and what treatment options are available. This guide tackles a huge range of topics including where to go for evaluations, dealing with multiple disorders, problems with diagnosis or treatment, and how to get your school on board with the services your child needs. It's truly invaluable.

Ask an Expert – Like an FAQ for children's mental health, you'll find vetted in-depth answers to questions like "What should a diagnosis look like?," "Could my daughter have an anxiety disorder?" and "My ADHD 12-year-old stays up all night reading and won't get up in the morning – help!

Symptom Checker – This updated, easy-to-use online tool conforms to the American Psychiatric Association's recently overhauled Diagnostic and Statistical Manual of Mental Disorders (DSM-5). I admit I've used it several times, particularly during the tempestuous toddler years and anxiety-ridden preschool periods. It has even confirmed diagnoses already given to my eldest with special needs, which is reassuring. It can't substitute for a clinical diagnosis of course, but it's a good place to start when you're concerned about certain behavior.

Free Workshops – Child Mind offers free info sessions on a wide array of topics including ADHD, Early Education, Pediatric Psychopharmacology, Practical Parenting and School Psychologist Roundtables. And here's the best part: Most of the workshops are live-streamed and recorded, so you don't have to leave the house (or hire a babysitter) to attend. Genius!

There's lots of other useful info on the site, including a list of developmental milestones, a glossary of mental-health-related terms, fact sheets about common disorders and a roundup of major mental health resources.

Of course Child Mind also offers in-person services, including events and programs here in the city, like Fearless Friends, a week-long intensive therapeutic program designed to tackle issues arising from OCD or specific phobias; and Brave Buddies, a one-day intensive for children struggling with selective mutism.

Although I've covered my personal favorites, I've barely scratched the surface of what Child Mind has to offer and I haven't even touched on the org's treatment options and scientific research. I'll leave that for another post!

Find out about other programs and organizations for special needs family in our Special Needs Guide.

Sign up for our free
newsletters.
Mommy Poppins is a family activity website that helps people find things to do with kids.
©
2023
MommyPoppins. All Rights Reserved.
mp-prod4-v4.32.99
Click Here to Sign Up!