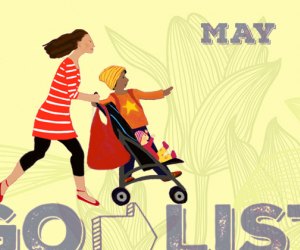 May GoList: Best Things To Do with LA and OC Kids This Month
The weekends of May are packed with activity; there's Cinco de Mayo, Mother's Day, Memorial Day, and that one weekend without a holiday. There are parades, festivals, shows, and people eating bugs. With so much going on, it's easy to miss something. To help you keep track, here's a list of the biggest, most once-a-year-ish events happening this month. We'll keep adding to our Event Calendar daily, and it's a good idea to make sure our weekly recommendations arrive in your inbox, but we figured you'd appreciate some advance notice on these May favorites.
YALLWEST - Santa Monica
May 3 - 4, 2019
Santa Monica becomes the center of the YA universe for two days, with (mostly) free panels, book signings, giveaways, and more at this youth-centric love fest for books and reading.
Free Comic Book Day - Multiple Locations
May 4, 2019
You walk into a comic book store; they give you a free comic book. What's not to love?
Venice Cinco de Mayo Parade and Festival - Venice
May 4, 2019
A parade down Lincoln Boulevard is not something you see every day of the week. Follow it along, and you can spend the rest of the afternoon at the festival in Oakwood Park—or duck out and celebrate on the patio at La Cabaña with margarita in hand. We won't tell!
Stars on Ice - Anaheim
May 11, 2019
Some of the biggest names in figure skating play the Southland for just one night of solid gold skating. Never seen the show? Our review from previous years explains why it's so much fun.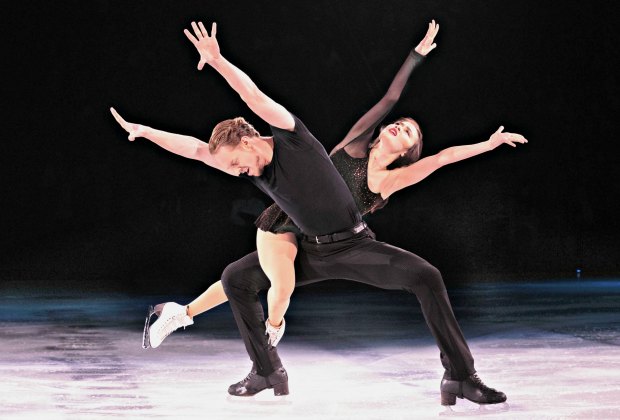 Stars on Ice performers Madison Chock & Evan Bates. Photo by Sharon Sipple
Rocket Launch - Huntington Beach
May 11, 2019
Once a year the Boeing Campus turns into a launch pad for hundreds of kid-created rockets. Families are encouraged to experiment with design, and Discovery Cube volunteers will keep launching them, offering a prize for the longest flight.

Disney's The Little Mermaid in Concert - Hollywood
May 17 - 18, 2019
The Hollywood Bowl ventures under the sea for a live-to-screen performance of The Little Mermaid. Lea Michelle, Harvey Fierstein, Cheech Marin, and Peter Gallagher head the all-star cast.
Ticket to Explore JPL - La Cañada Flintridge
May 18 - 19, 2019
You're going on a trip to Mars! Scratch that: you're going to the place where they engineer the trips to Mars, as well as an assortment of planets and other heavenly bodies. The good news is it's free; the bad news is the tickets were distributed in early April.
Renaissance Pleasure Faire - Irwindale
Through May 19, 2019
Hear ye, hear ye! The Renaissance Faire wraps up another season of jousting, juggling, and good old fashioned fun this month.
Topanga Banjo and Fiddle Festival - Agoura Hills
May 19, 2019
We dare you to keep your toes from tapping when Paramount Ranch plays host to the annual old-time, blue grass, folk song, folk dancing, and crafts festival.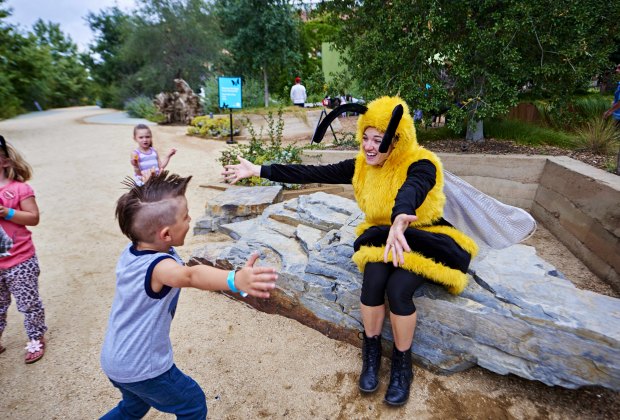 Learn all about those creepy crawly bugs. Photo by Mario de Lopez courtesy of the Natural History Museum of Los Angeles County
Bug Fair - Downtown
May 18-19, 2019
There are bugs everywhere! No need to call the exterminator; it's Bug Fair, the Natural History Museum's annual celebration of things winged and creepy-crawly—and the biggest bug festival in North America.
Museums of the Arroyo Day - Pasadena to Downtown
May 19, 2019
Museums of the Arroyo Day treats LA families to free admission at five local museums: Heritage Square, Pasadena Museum of History, Gamble House, the Lummis Home, and the Los Angeles Police Museum.
Scottish Fair & Highland Games - Costa Mesa
May 25-26, 2019
Also known as Scotsfest, the annual festival of Celtic entertainment, food, and Highland games is a two-day event showcasing the best of the Scottish and Celtic heritage. Bagpipes are a given.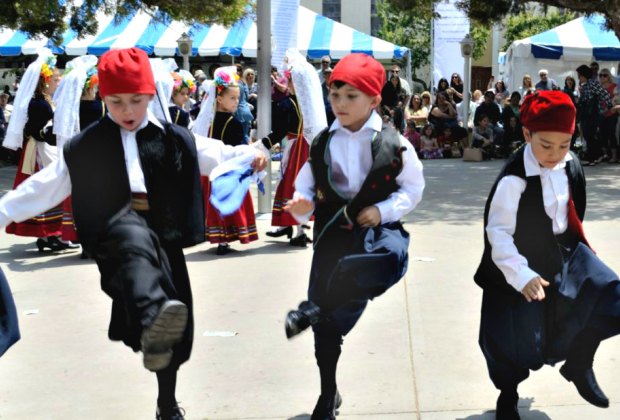 Photo courtesy of the Valley Greek Festival
Valley Greek Festival - Northridge
May 25-27, 2019
It's all Greek to them, and that inspires this annual cultural event replete with live music, dancing, epic amounts of food, cooking demonstrations, children's activities, and a Greek market.
Fiesta Hermosa - Hermosa Beach
May 25-27, 2019
Ah, summer is hermosa (that's beautiful, in case you never knew), so it's fitting that every year Hermosa Beach rings the summer in and out with a long weekend of family fun all over town.
La Cañada Fiesta Days - La Cañada
May 24-27, 2019
La Canada's Memorial Day weekend celebration includes a community breakfast, live music, a BBQ, a family film, and fireworks—followed by a grand parade down Foothill Boulevard.